Axcel Achieve XP Variable Range Compound Target Sight (1.5") (Open Box X1035070)
Axcel Achieve XP Variable Range Compound Target Sight (1.5") (Open Box X1035070)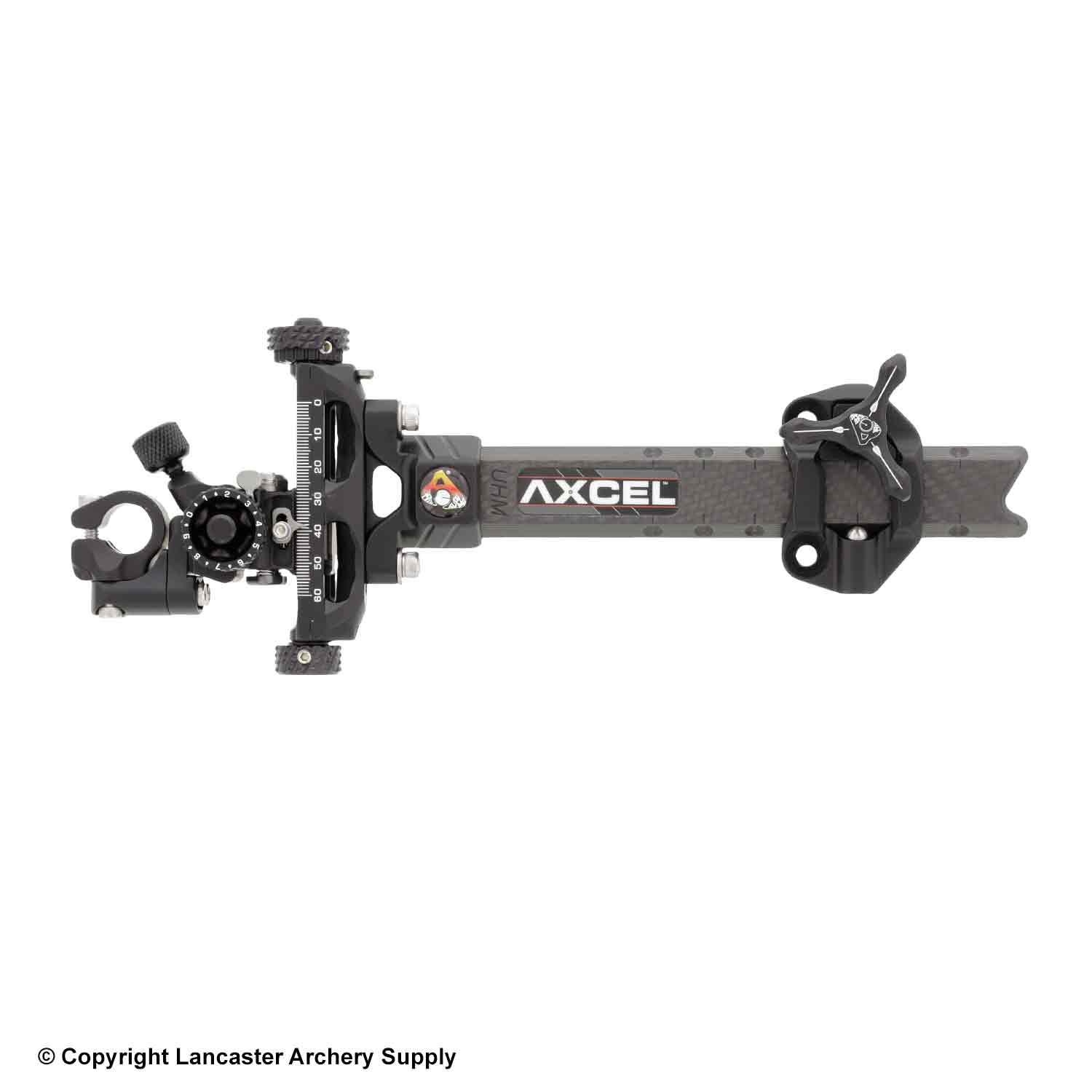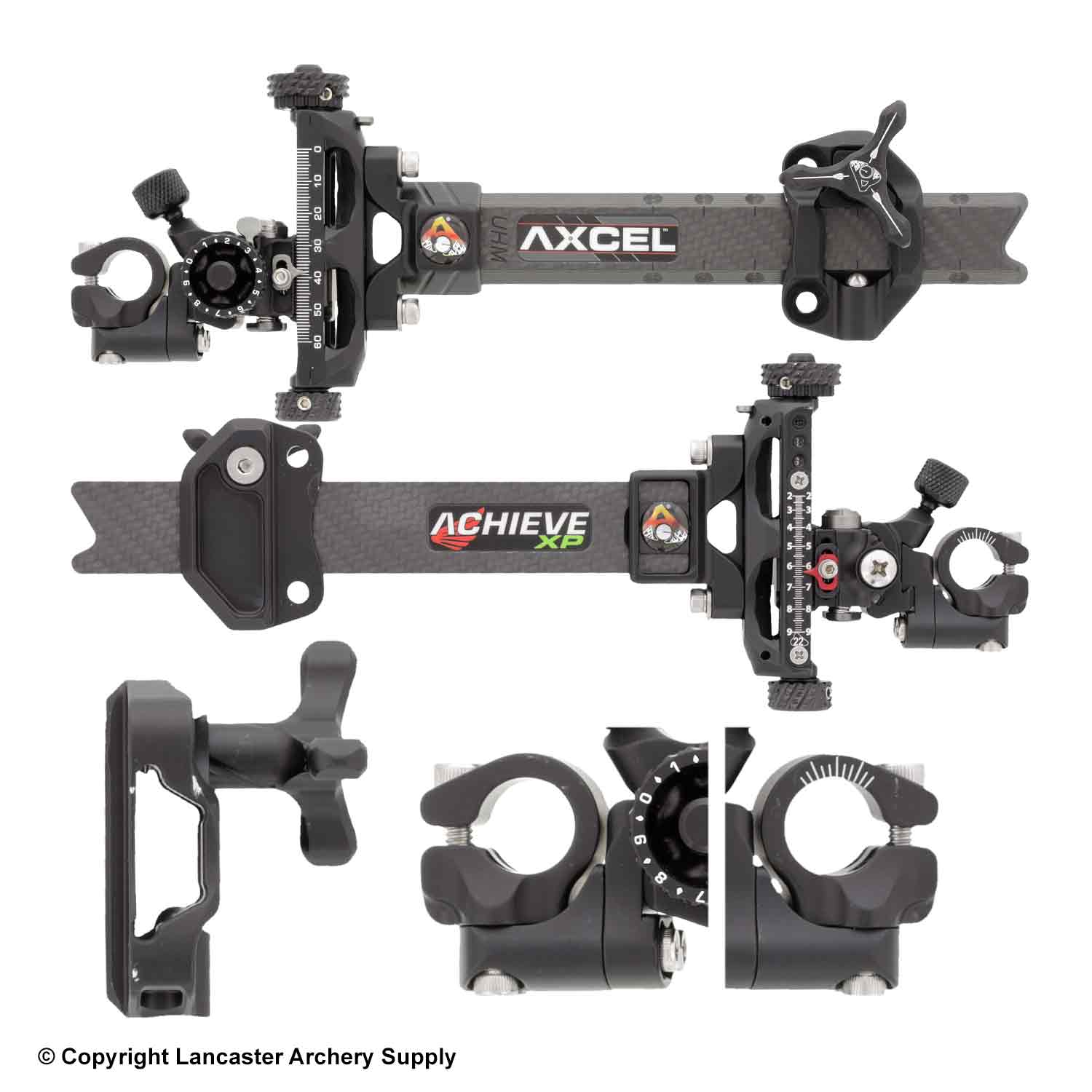 Axcel Achieve XP Variable Range Compound Target Sight (1.5") (Open Box X1035070)
FREE STANDARD GROUND SHIPPING
This product ships FREE to addresses in the US 48.
Learn More
OPEN BOX
Special pricing on this product is available online only.
Learn More
Description
Left Hand - Black - 6"
Product shows previous mounting marks
Limited inventory, available while supplies last
Special pricing on this item is available online only

Each reduction in vibration can improve overall archer confidence at the moment of shot execution. Each reduction in vibration can extend the life of your gear. The Achieve XP Variable Range Compound Target Sight 1.5" reduces weight, reduces vibration, and improves the balance of your entire sighting system. Bow sight vibration is reduced by 30-40% by keeping the elevation scope block closer to the center of the elevation slide bar. Additionally, the Variable Range (VR) Plate allows the archer to change the location of the mounting bracket extending the range. The Variable Range Mounting Bracket utilizes Dual Bridge Strength Technology, which adds more rigidity at the mounting location wherever the bracket is fixed on the VR Plate.
Using the System

 
The 1.5 is best for every fixed-distance tournament format and most multi-distance compound applications. See user guide under manufacturer downloads
 
For fixed-distance tournaments, an archer can locate the scope near the center of the elevation slide rail by choosing the VR Plate hole that locates the scope nearest the center of the elevation slide rail, providing the best balance and post-shot sight performance
 
Each hole on the VR Plate equals 7/32" or 7 engraved lines on the engraved sight scale on the side of the sight
 
This bowsight feature all the same technology as the Achieve XP with the addition of superior vibration and weight reduction
 
A balanced inline tensioning system keeps your sight in line when adjusting the tension
 
Ultra-High Modulus carbon bar is 2 times more robust and has a higher weight-to-strength ratio as compared to similar models
 
Elevation and windage locks prevent any movement when locks are activated
 
Larger knurled elevation and windage knobs for easier adjustments
 
Thumb button quick release for fast elevation adjustments
 
Weight: 6" - 28 oz. 
 
Made with the quality you have come to expect from AXCEL Archery and made in the U.S.A.