Competition Electronics ProChrono LTD (Open Box X1034790)
Competition Electronics ProChrono LTD (Open Box X1034790)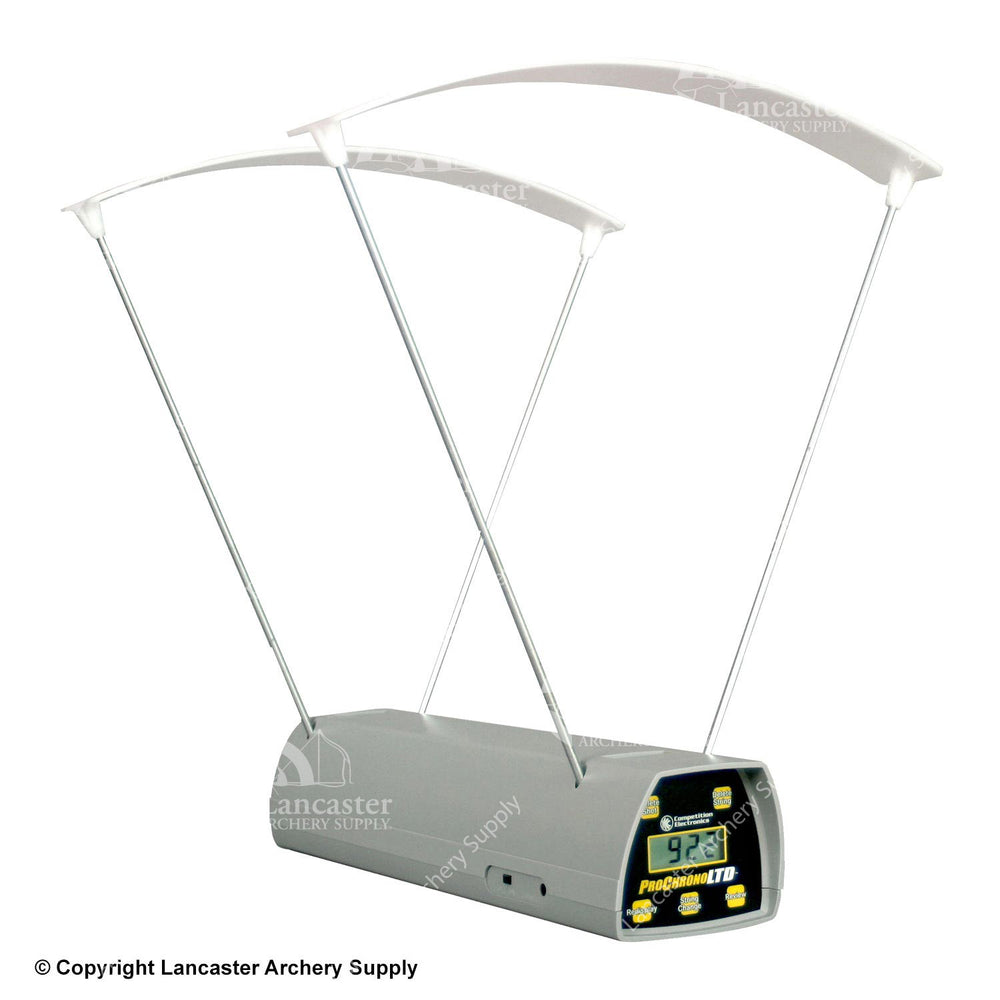 Competition Electronics ProChrono LTD (Open Box X1034790)
DISCONTINUED
Sorry, this product is discontinued and no longer available for purchase.
Description
Carrying case included
Packaging was damaged upon opening
Limited inventory, available while supplies last
Special pricing on this item is available online only
Velocity Range: 20 - 9,999 feet per second
Temperature Range: 20-100 degrees Fahrenheit
Size: 16" x 4" x 3-1/4"
Weight: 2.1 lbs.
Battery Required: One 9-volt alkaline battery
Battery Life: Approx. 20 hours of operation
Current Consumption: Approx. 15mA
Tripod Mounting Hole Thread Size: 1/4" - 20
Guide Wire Size: 3/16" x 16"
Memory Capacity: Up to 9 strings of up to 99 shots each
Review Statistics Capability: Individual shot velocities, High, Low, Average, Extreme Spread, and Standard Deviation
Minimum Time Between Shots: 500 mSec
Shot Timing Resolution: 31 nSec (8000 counts @ 4,000fps) Crystal Controlled
Accuracy: +/-.5% of measured velocity or better

Note: Everything is included for outdoor use. For indoor use, Competition Electronics recommends their optional Indoor Lighting System (Item #1880003).