Gillo G1L Barebow Recurve Riser 27" Aluminum (Open Box X1030155)
Gillo G1L Barebow Recurve Riser 27" Aluminum (Open Box X1030155)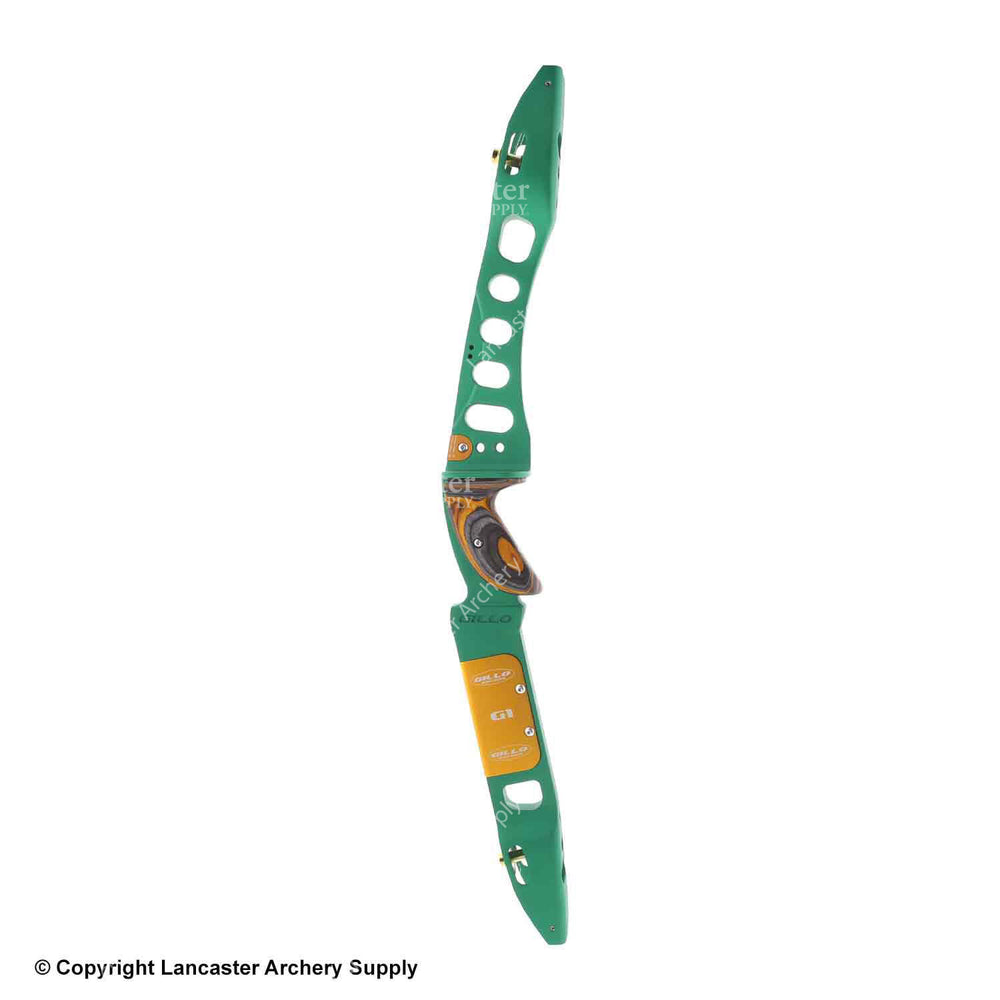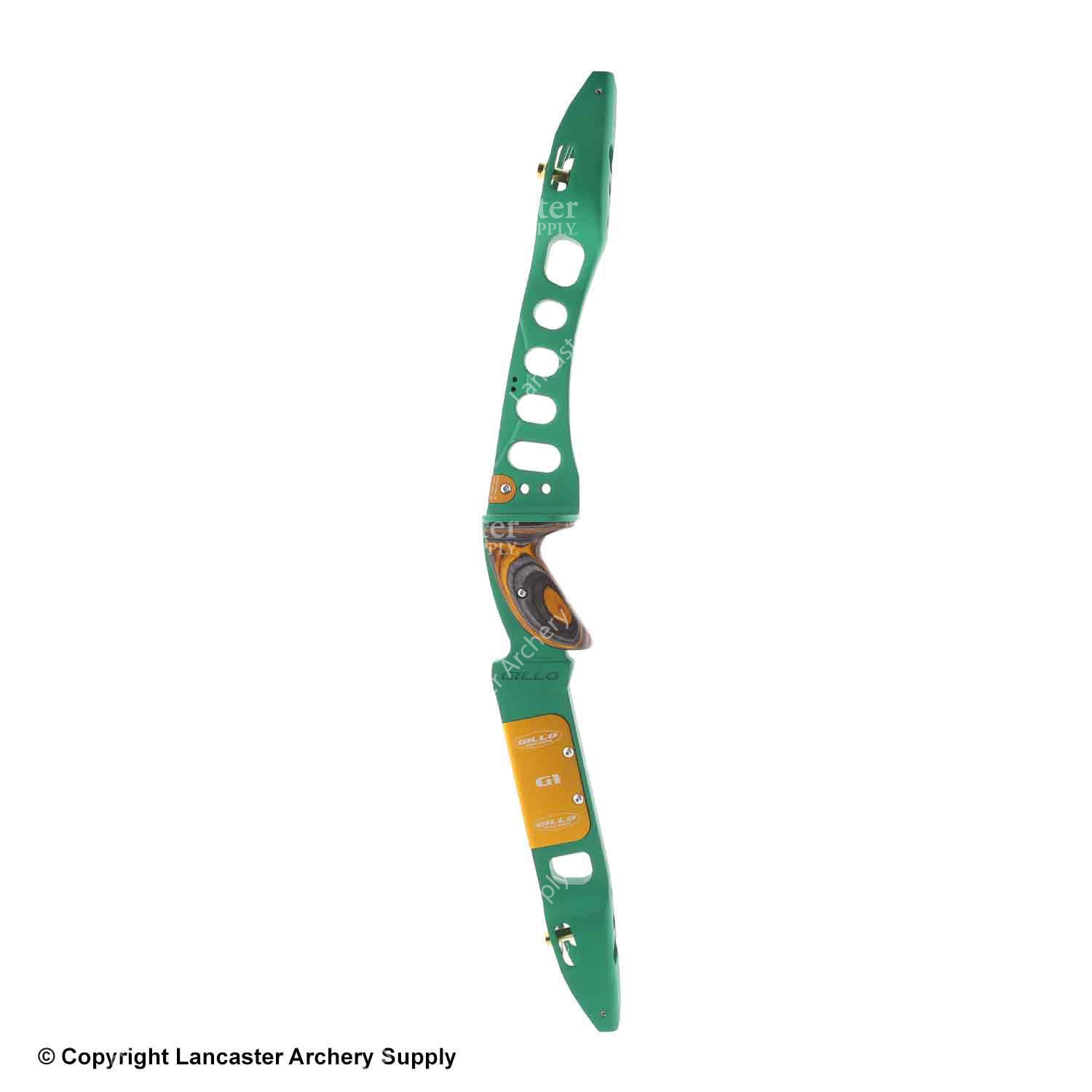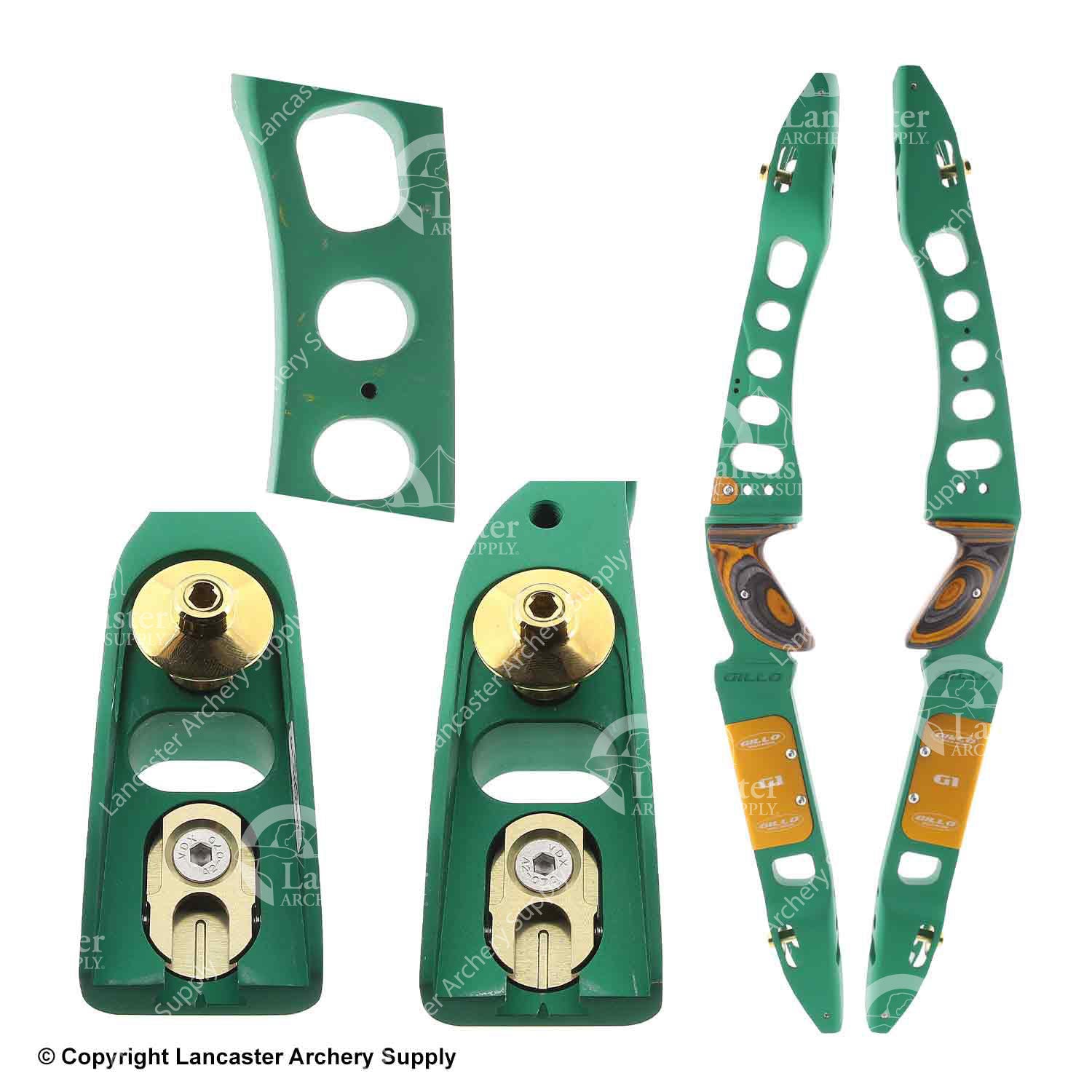 Gillo G1L Barebow Recurve Riser 27" Aluminum (Open Box X1030155)
DISCONTINUED
Sorry, this product is discontinued and no longer available for purchase.
Description
Green, Right Hand
Packaging was damaged upon opening and is not included, Product shows previous mounting marks
Limited inventory, available while supplies last
Special pricing on this item is available online only
This is a precision riser loaded with adjustment features top competitors will love. Allows for bows from 68-72 inches in total length.
• Designed for both Olympic style recurve competition as well as barebow style
• Machined from 6061 T6 aluminum
• Matte anodized finish
• Compatible with all ILF limbs
• Lateral limb adjustments
• Special compartments for optional balancing weights
• Gold color anodized aluminum compartment cover
• Steel, titanium gold plated limb bolts
• Medium multi-color wood grip
• 3 front and rear stabilizer holes
• 27" length, weighs 3.10 lbs.
• Includes: long clicker plate, warranty card, 5 allen wrenches, and RS-03 riser protective sleeve