Leupold RX-Fulldraw 5 Rangefinder (Open Box X1032581)
Leupold RX-Fulldraw 5 Rangefinder (Open Box X1032581)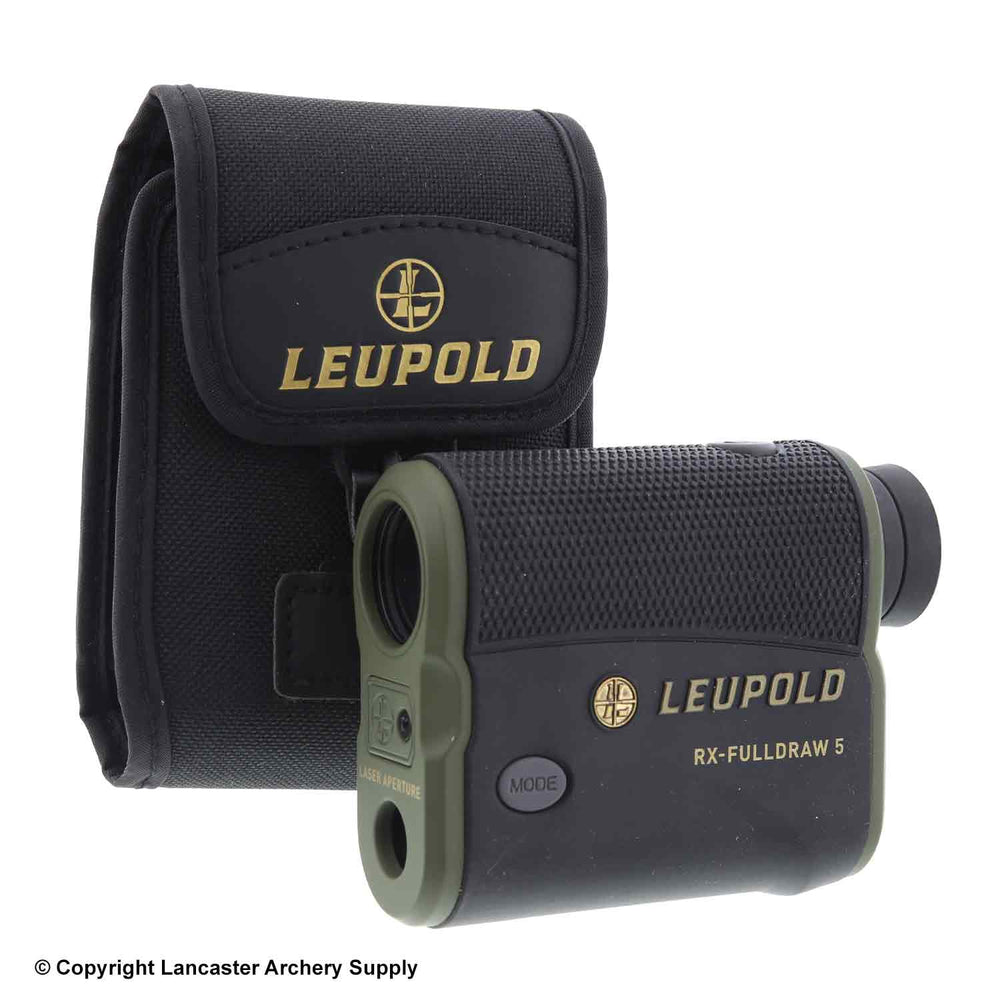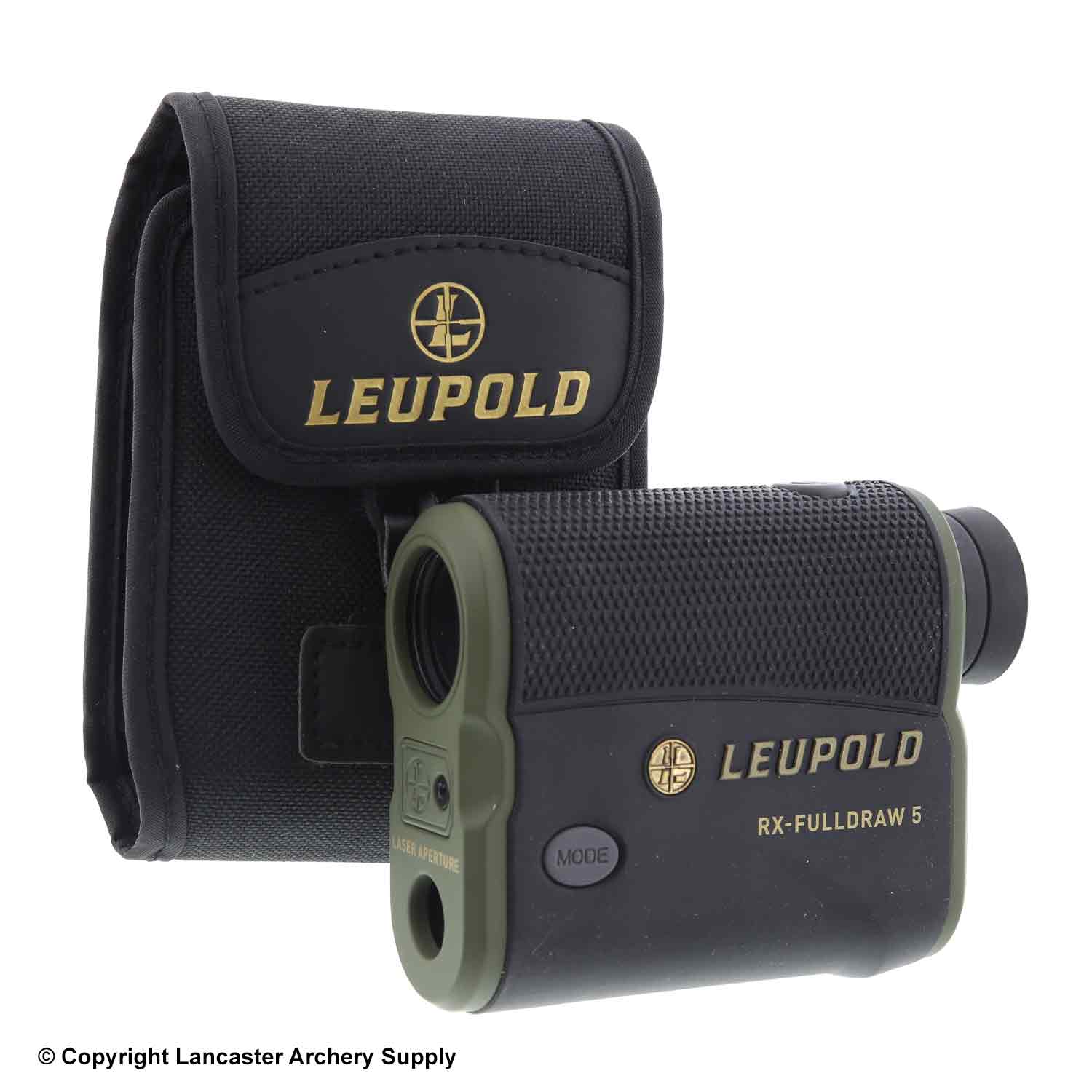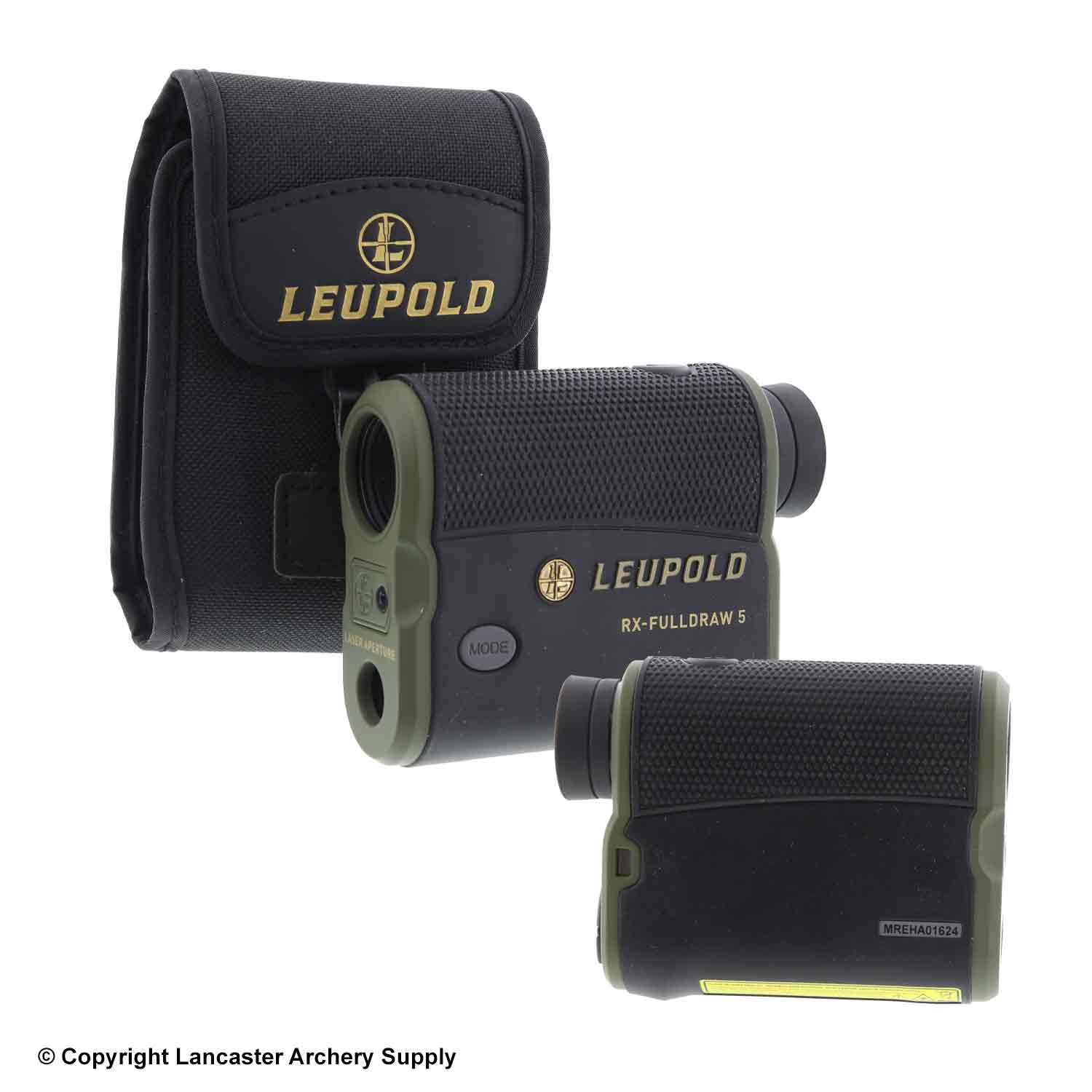 Leupold RX-Fulldraw 5 Rangefinder (Open Box X1032581)
DISCONTINUED
Sorry, this product is discontinued and no longer available for purchase.
Description
with DNA
Packaging was damaged upon opening
Limited inventory, available while supplies last
Special pricing on this item is available online only
Combining the lightning-fast accuracy of the DNA engine with the acclaimed Archer's Advantage software, you will want to up your game with the most ballistically-advanced rangefinder on the market. Using your personal ballistics, shot distance, and angle compensation, calculate your laser-accurate ranges based on your specific gear. Loaded with features designed for the modern archer, like Flightpath technology, take the guesswork out of achieving the perfect shot whether on the range or in the field. 
Flightpath technology determines if your arrow will clear obstructions out to a typical distance of 85 yards
Archer's Advantage software uses arrow weight, velocity, and peep height to calculate extremely accurate ballistic solutions
Generates arrow drops out to 175 yards with your bow-specific settings
Provides incredible fast ranging speeds using high-performance DNA (Digitally eNhanced Accuracy) laser engine
Delivers exceptionally bright and clear images with high light transmission red OLED display
Accurate ranges in all weathers including snow, rain, and fog using Last Target Mode
Makes ranging long distances super easy with 6x magnification
Boasts 1,200-yard ranging distance on reflective objects and 1,100 yards on trees
Stays secure in all conditions with ergonomic housing and easy-grip rubber armor
Accommodates a large variety of shooters with velocity inputs ranging from 170 feet per second to 550 feet per second
100% waterproof and extreme climate tested
+/- half-yard accuracy to 125 yards
Three selectable reticles (Plus Point, Duplex, and Duplex with Plus Point)
Uses 1 CR2 battery
Specification:
Magnification:6 
Tripod Compatible (1/4-20): No 
Archery Angle Compensation TBR :Archery 
Horizontal Distance (TRIG-H)Yes 
Archer's Advantage: Yes 
True Golf Range : (TGR)No 
Trophy Scale: No 
Last Target Mode: No 
Prism Lock: No 
Battery Type: CR2 
Length: 3.8" 
Width: 1.4" 
Height: 3" 
Weight: 7.5 Ounces 
Objective Diameter: 22mm 
Linear FOV: 315 ft@1000 yd 
Angular FOV: 6 degrees 
 Eye Relief: 17mm 
Min Diopter: -3 
Max Diopter: 3 
Light Transmission: 85 % 
Battery Life: >3000 actuation 
Accuracy to 125 yards: within .5 
Accuracy to 1000 yards: within 2 
Accuracy above 1000 yards: within %.5 
Max Range - Deer: 900 yards 
Max Range - Trees: 1100 yards 
Max Range - Reflective: 1200 yards 
Min Range: 6 yards 
Laser Classification: Class 1M