Mission Sig Sauer BDX Scope & Rangefinder Combo (Open Box X1031580)
Mission Sig Sauer BDX Scope & Rangefinder Combo (Open Box X1031580)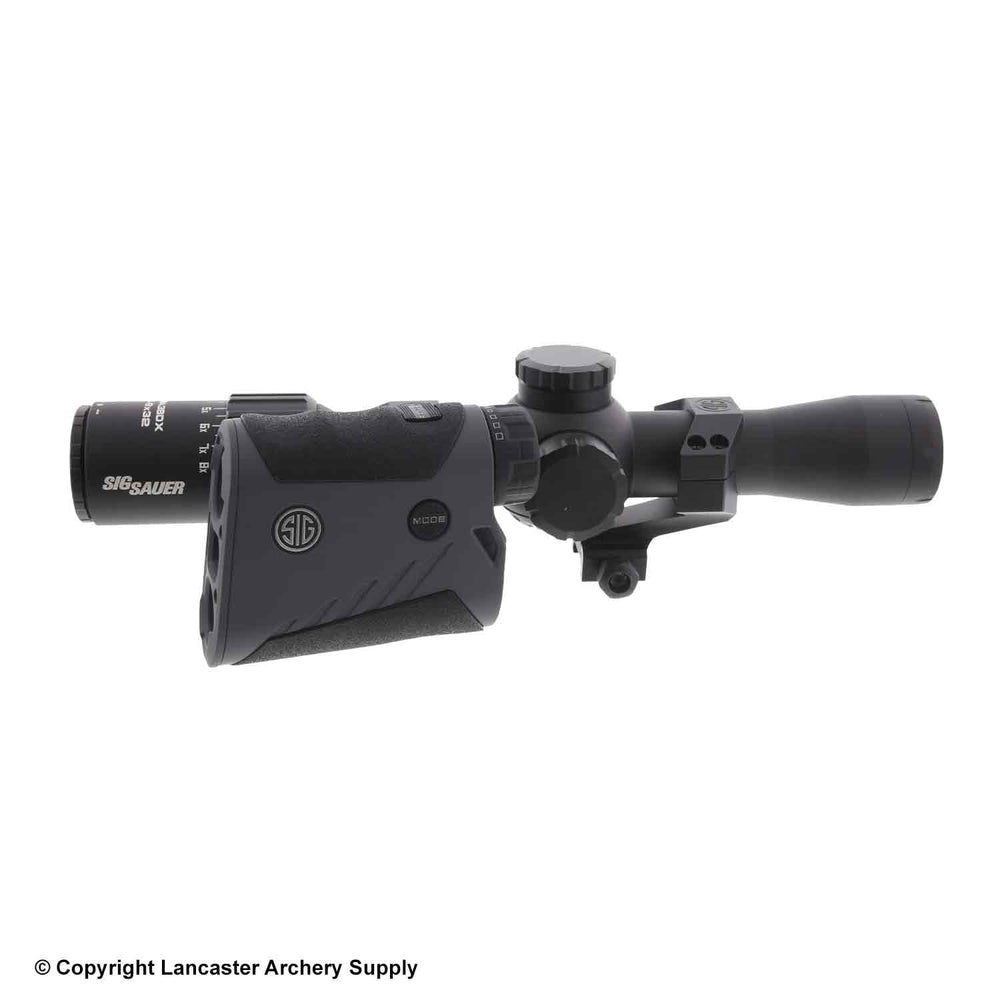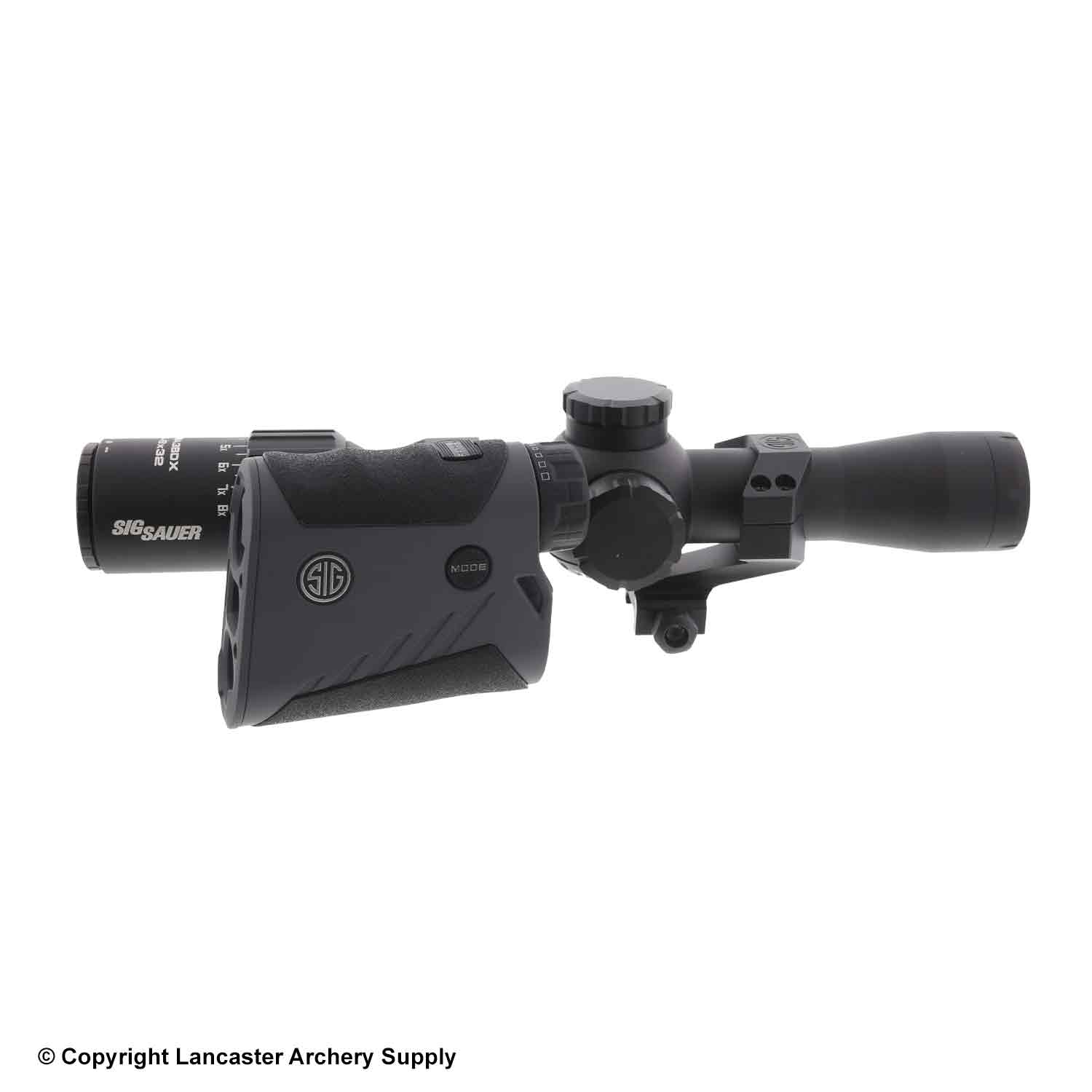 Mission Sig Sauer BDX Scope & Rangefinder Combo (Open Box X1031580)
DISCONTINUED
Sorry, this product is discontinued and no longer available for purchase.
Description
Exchange Crossbow Scope, Rangefinder, App, & Mount Rings
Packaging was damaged upon opening
Limited inventory, available while supplies last
Special pricing on this item is available online only 
Sig Sauer Ballistic Data Xchange rangefinder, crossbow scope, and app have transformed hunting with its unprecedented simplicity and accuracy.
Combines the power of applied ballistics data with Bluetooth technology allowing you to get the most accurate ethical shot.
KILO 1600 BDX rangefinder pairs to free BDX application, then bonds to SIERRA3 2.5-8 X 36 mm BDX scope
When you range your target the KILO BDX rangefinder automatically sends your specific holdover data to your SIERRA3BDX scope giving you an illuminated holdover dot
Motion activated Time-out scope
Most advanced optics unit available today
Everything you need for the most ethical shot every time
100+ hour (running) battery life
BDX Combo kit includes SIG Alpha 1 Tactical scope rings installed
Rangefinder:
Magnification: 6X
Objective lens: 22 mm
Field of view 6'
Eye Relief: 17 mm
Reflective range: 2000 y | Range on deer: 800 y
Length: 4.3 inches | Height: 3.0 inches | Width 1.4 inches
Weight: 5 oz
Battery: CR2
Scope:
Focal plane: second
Adjustment increments: .25 MOA
Weight: 19.4 oz
Main tube diameter: 30 mm
Objective lens: 36 mm
Battery: CR2032