TenPoint Vapor RS470 Xero Crossbow Package
TenPoint Vapor RS470 Xero Crossbow Package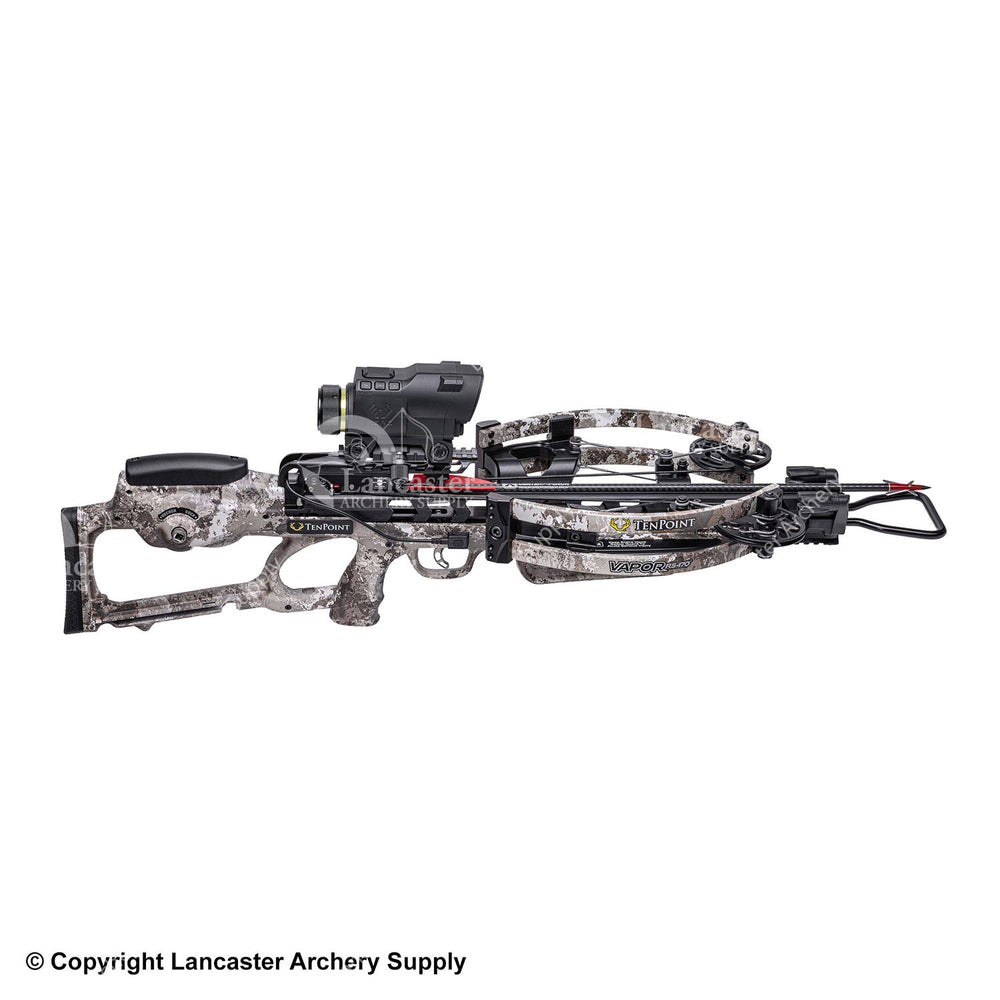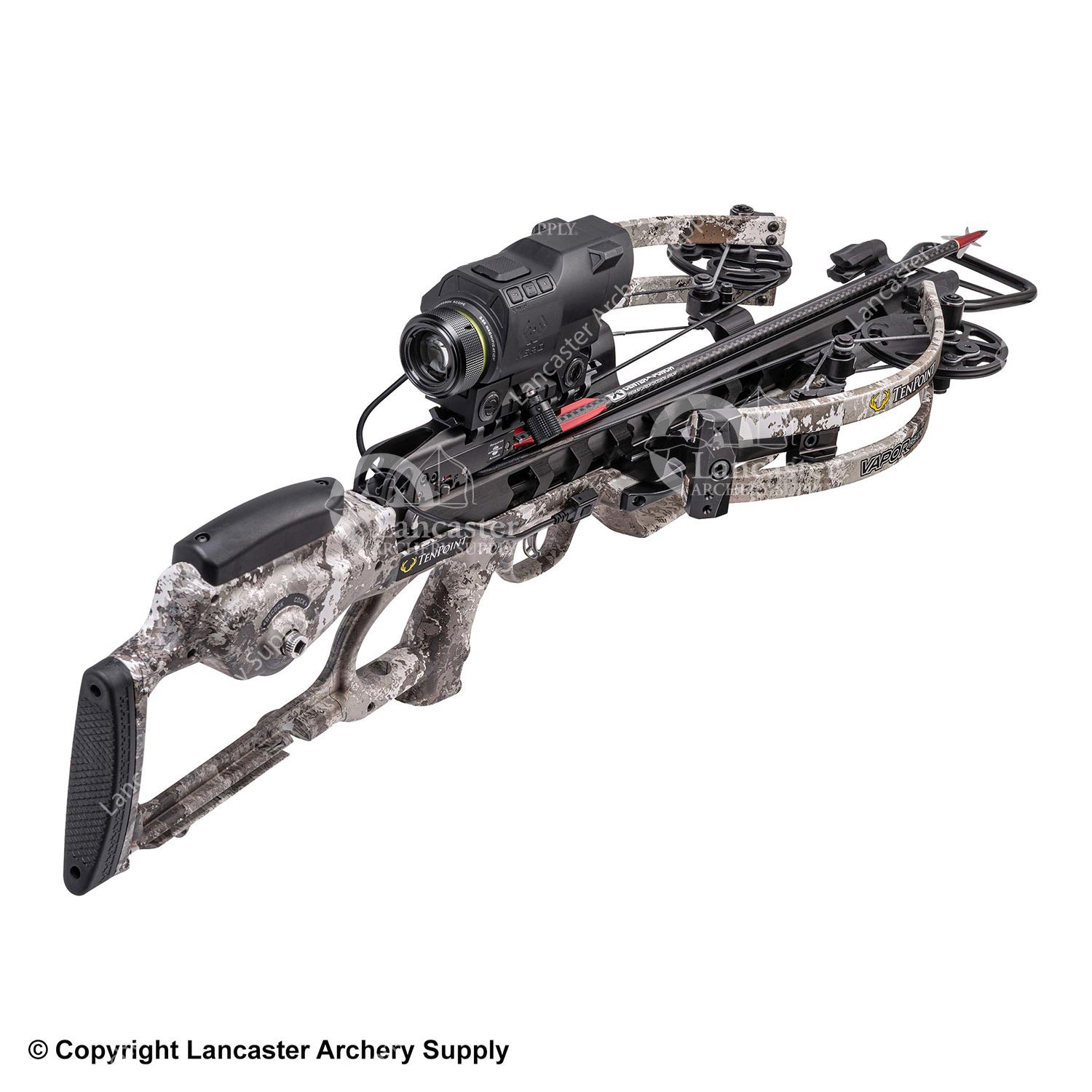 TenPoint Vapor RS470 Xero Crossbow Package
DISCONTINUED
Sorry, this product is discontinued and no longer available for purchase.
Description
TenPoint Crossbow Technologies and Garmin have teamed up to release the most powerful, most accurate long-range crossbow ever - the Vapor RS470 XERO.
Delivering supercharged speeds up to 470 FPS and the revolutionary ACUslide cocking and de-cocking system, the Vapor RS470 XERO is equipped with the new Garmin Xero© X1i Rangefinding Scope to provide exact aiming at any distance for unmatched long-range accuracy

Garmin Xero© X1i crossbow scope with built-in laser rangefinder is the first of its kind

Auto-ranging digital scope with 3.5X magnification automatically measures the distance to a target

A single button press lets you range game up to 250-yards away and reflective targets up to 500-yards away

Technologies
Vector-Quad™ cable technology utilizes four cables instead of the traditional two which eliminates cam lean and generates straight-nock travel leading to same-hole down-range accuracy
RX7-Cam™ system rotates an industry-leading 404-degrees to produce speeds up to an unprecedented 470 feet-per-second
S1 trigger has a  2-stage, zero-creep design that features an advanced roller-sear system that delivers a consistently crisp, 3.5-pound pull. The trigger is equipped with a DFI™

20-inch MICRO-TRAC™ fluted aluminum barrel that reduces the flight deck surface by an incredible 50%.  The minimal string-to-barrel contact increases accuracy and provides string life in excess of 1,000 shots.

Stock also features an elevated cheekpiece which provides the shooter with perfect eye-level alignment for the XERO© X1i Rangefinding Scope

TenPoint Crossbow Technologies is 100% American owned, operated, and all of its crossbow models are manufactured in Mogadore, OH.

Weight: 8 lbs.
          Package Includes: 
ACUslide cocking and de-cocking system
Garmin XERO X1i© Rangefinding Scope
TenPoint Narrow Soft Case
6-pack of EVO-X™ Lighted CenterPunch™ Premium Carbon Crossbow Arrows (.001" straightness)
6-pack of EVO-X CenterPunch Premium Carbon Crossbow Arrows (.001" straightness)
3-pack of EVO-X CenterPunch Rear-Deploying Broadheads
Sling
Integrated String Stop System
6-arrow Tech Quiver