Win & Win WIAWIS TFT-G 25" ILF Recurve Riser (Open Box X1036276)
Win & Win WIAWIS TFT-G 25" ILF Recurve Riser (Open Box X1036276)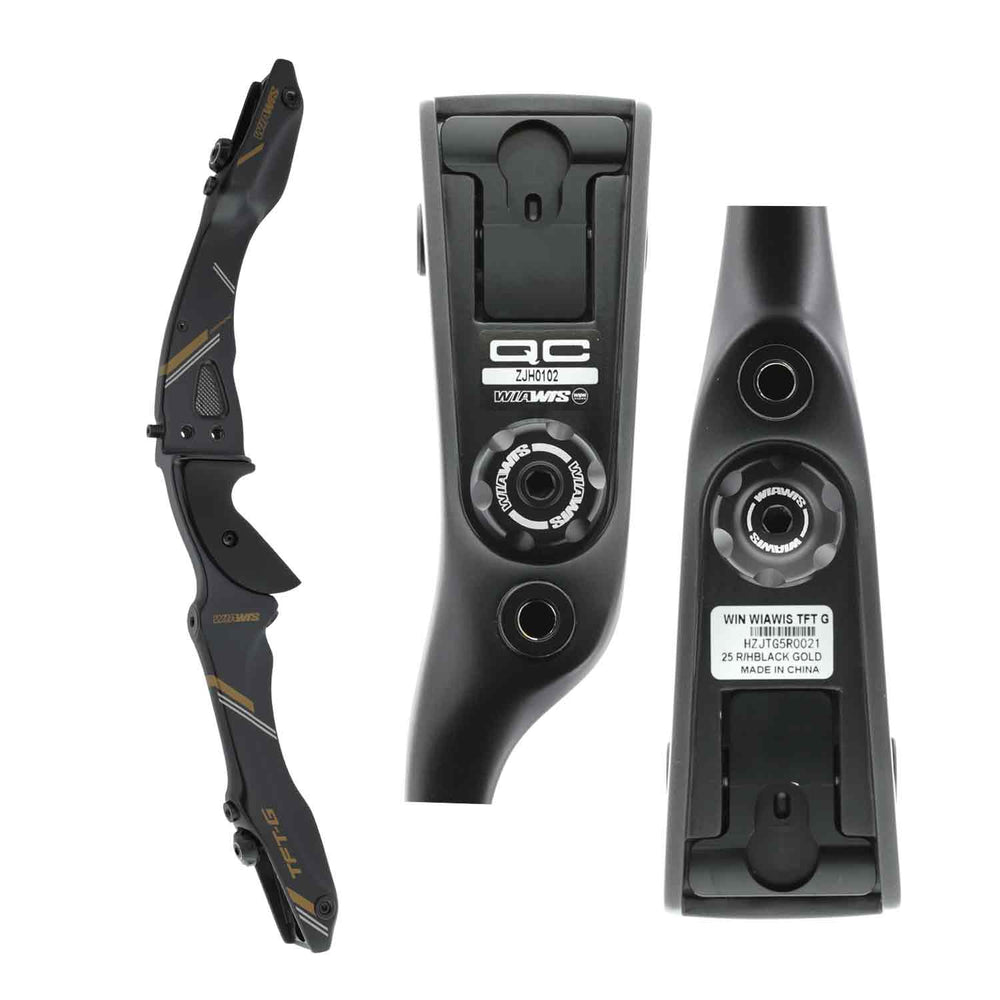 Win & Win WIAWIS TFT-G 25" ILF Recurve Riser (Open Box X1036276)
FREE STANDARD GROUND SHIPPING
This product ships FREE to addresses in the US 48.
Learn More
OPEN BOX
Special pricing on this product is available online only.
Learn More
Description
Black Gold - Right Hand
Product shows previous mounting marks
Limited inventory, available while supplies last
Special pricing on this item is available online only
Incorporates state of the art Nano Graphene which has superior strength and a wide surface area
 
Graphene is known to reduce vibration and absorb post shot shock
 
Increased rigidity through the sight window increases total riser performance
 
H-Beam shaped frame inside the carbon body helps to eliminate unwanted torque
 
Torque Free System reduces shock and vibration for a better overall feeling during the shot
 
Riser is well balanced for a steady aim and comfortable feel
 
Ergonomic grip makes for better more controllable shot
 
Standard ILF limb fitting
 
Length: 25"
 
Weight: 2.89 lbs.