Black Eagle Spartan Arrow Shafts (.003") (Open Box X1036340)
Black Eagle Spartan Arrow Shafts (.003") (Open Box X1036340)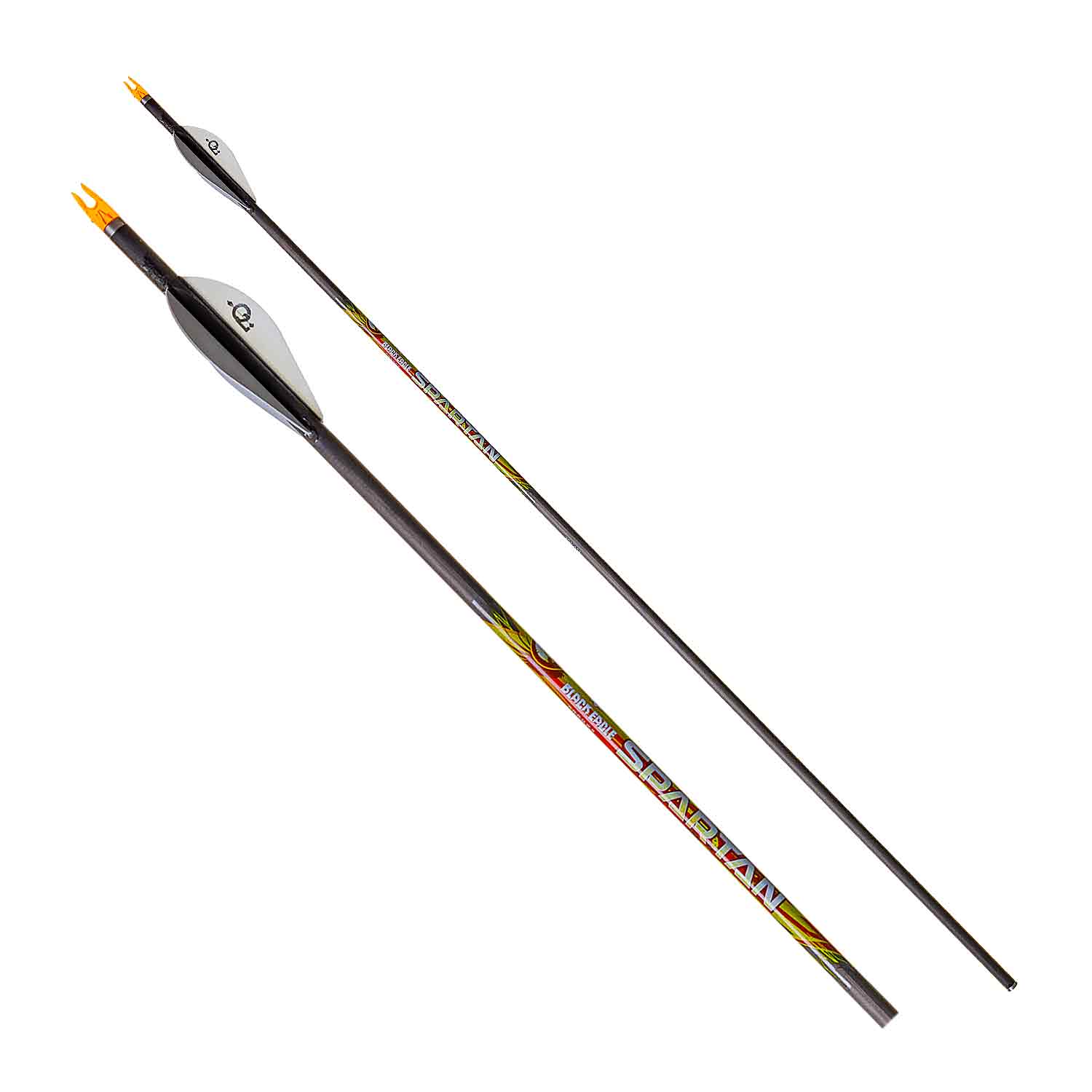 Black Eagle Spartan Arrow Shafts (.003") (Open Box X1036340)
FREE STANDARD GROUND SHIPPING
This product ships FREE to addresses in the US 48.
Learn More
OPEN BOX
Special pricing on this product is available online only.
Learn More
Description
Dozen 250 spine
28" Nock groove to end of shaft. Fletched with 3 Q2i Griff-X 2.3" vanes (2 grey/1 white). Orange nocks. Inserts installed.
Limited inventory, available while supplies last
Special pricing on this item is available online only
Small outside diameter for maximum accuracy and penetration
 
Uses an insert for easy arrow removal and reinforce the front of the shaft
 
Uses 100% carbon
 
Straightness tolerances: .003"
 
Black Eagle R nock
 
Stainless Steel nock bushing
 
Stainless Steel inserts
 
250 (10 gpi)