Field Sheer Pro Merino Heated Socks
Field Sheer Pro Merino Heated Socks
Item # 1034921
|
Catalog Page # 530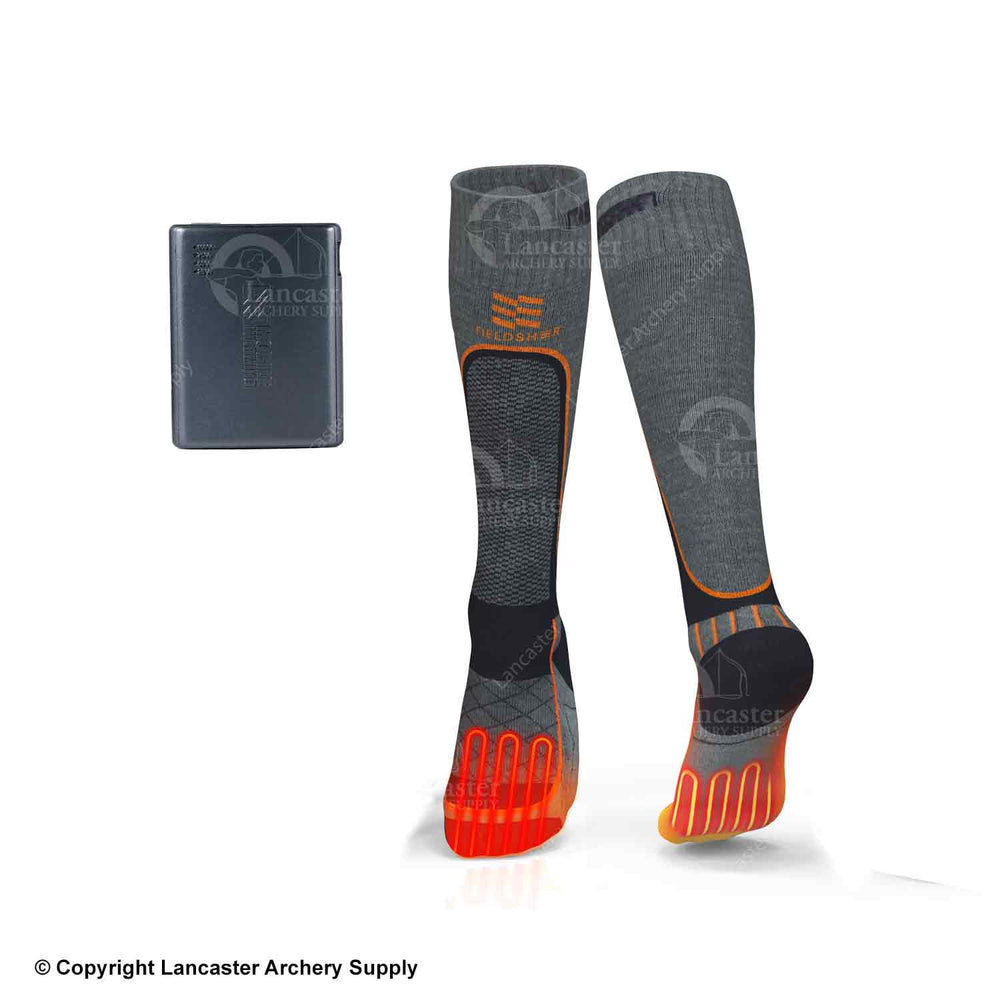 Field Sheer Pro Merino Heated Socks
Item # 1034921
|
Catalog Page # 530
FREE STANDARD GROUND SHIPPING
This product ships FREE to addresses in the US 48.
Learn More
HAZARDOUS
This product can only be shipped via UPS Ground.
Learn More
Description
Ultimate merino wool performance with expanded heat under and over the toes. Left/Right over the calf design fits all type of boots, delivering hours of comfort and warmth. Premium performance and heat when you need it most. 
Features: 
60% Merino Wool, 31% Nylon, 8% Polyester, 1% Spandex
 Sweatsheer Moisture Wicking 
Odorsheer Anti-odor control 
Fits well in Snow boots 
Over the calf length 
L/R Design Compression in key areas 
Arch Support Heel and toe reinforcement 
No slip features Heat under and over the toes 
Comfort Contour 
Bluetooth Battery 
Up to 11 hours of heat 
USB Charging Input