Jetboil Jetset Utensil Set
Jetboil Jetset Utensil Set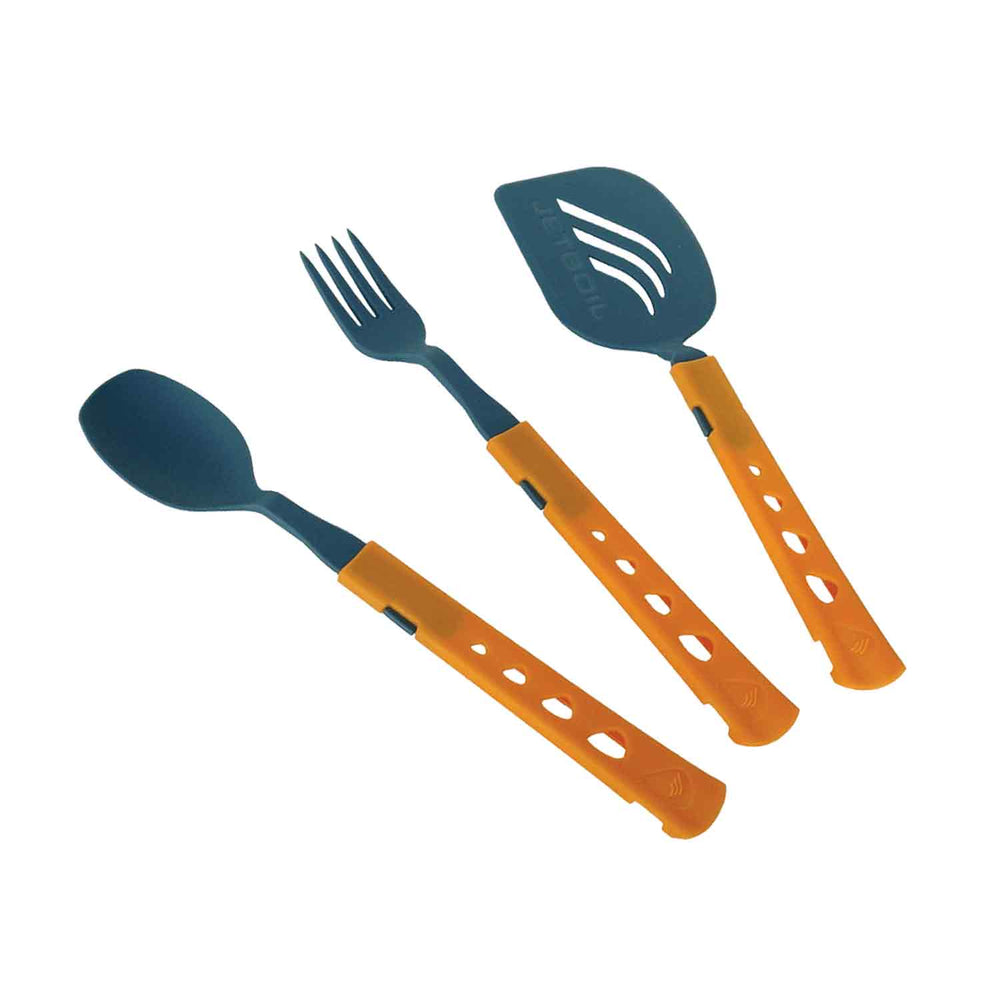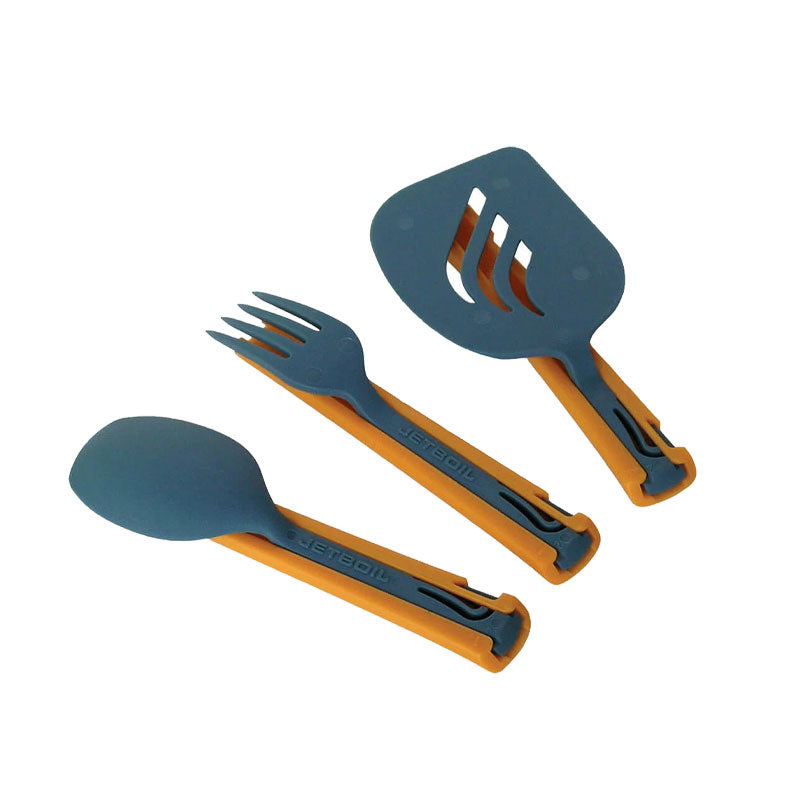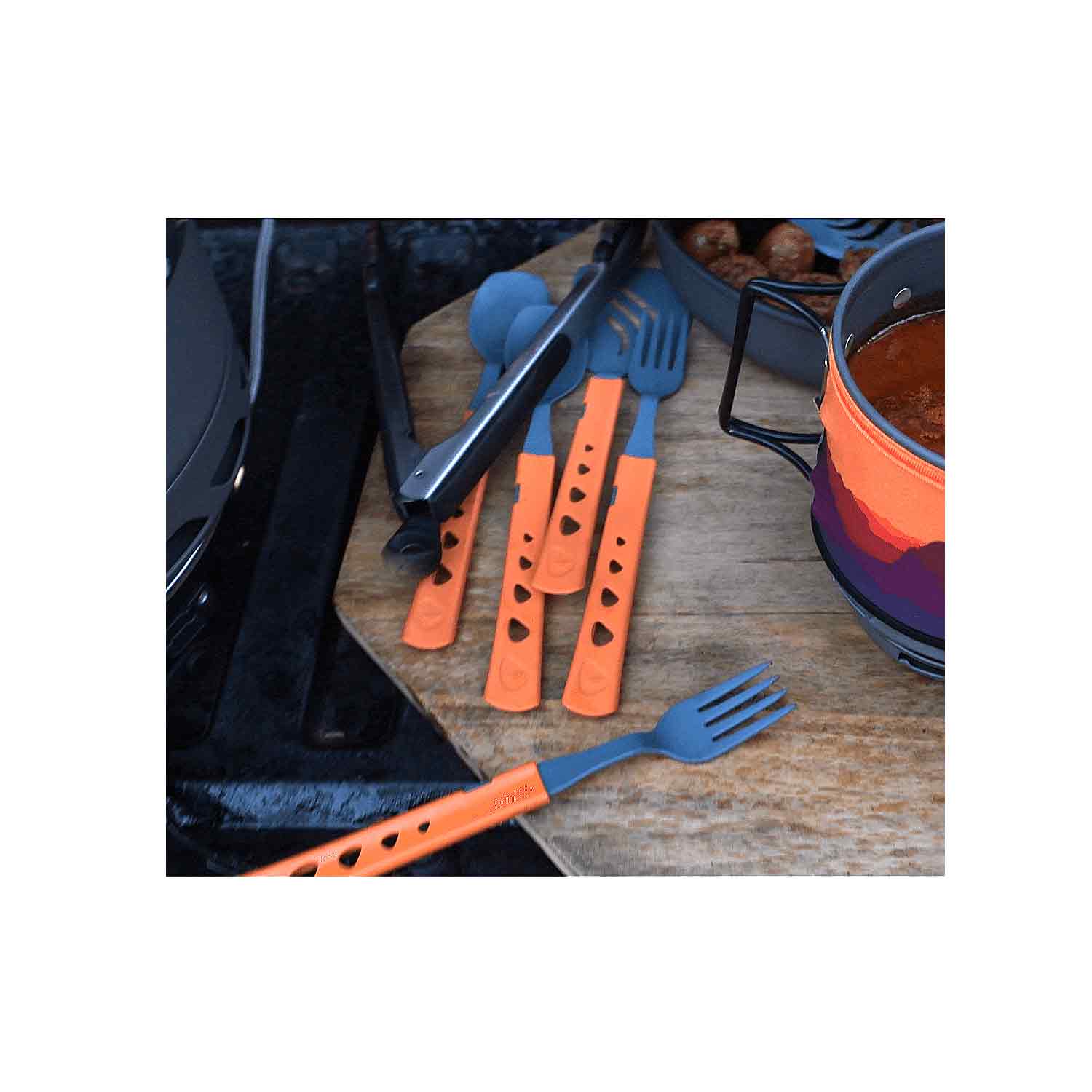 Jetboil Jetset Utensil Set
JETBOIL SHIPPING RESTRICTION
Sales are restricted outside of the United States of America.
Learn More
PROPOSITION 65
WARNING: cancer and reproductive harm.
Learn More
Description
Jetboil's high-temperature nylon designs can withstand heat, making them perfect for cooking and stirring food on your Jetboil cook stove. Reach every last bit of food at the bottom of your cup with telescoping handles. Save pack space with the collapsible design, which stores compactly in or on a Jetboil cooking vessel. The set includes a spoon, fork, and spatula. Measures 5.2 inches when packed and weighs 1.3 ounces.
Telescope handles store compactly in/on Jetboil cook pots
Kit includes spoon, fork, and spatula
Spoon: 8.5" / 216 mm x 1.5" / 38 mm (5.2" / 130 mm x .1.5" / 38 mm packed)
Fork: 8.5" / 216 mm x .75" / 19 mm (5.2" / 130 mm x .75" / 19 mm packed)
Spatula: 8.5" / 216 mm x 2.5" / 64 mm (5.2" / 130 mm x 2.5" / 64 mm packed)