Nose Jammer Silent Series Combo Kit
Nose Jammer Silent Series Combo Kit
Item # 1031713
|
Catalog Page # 512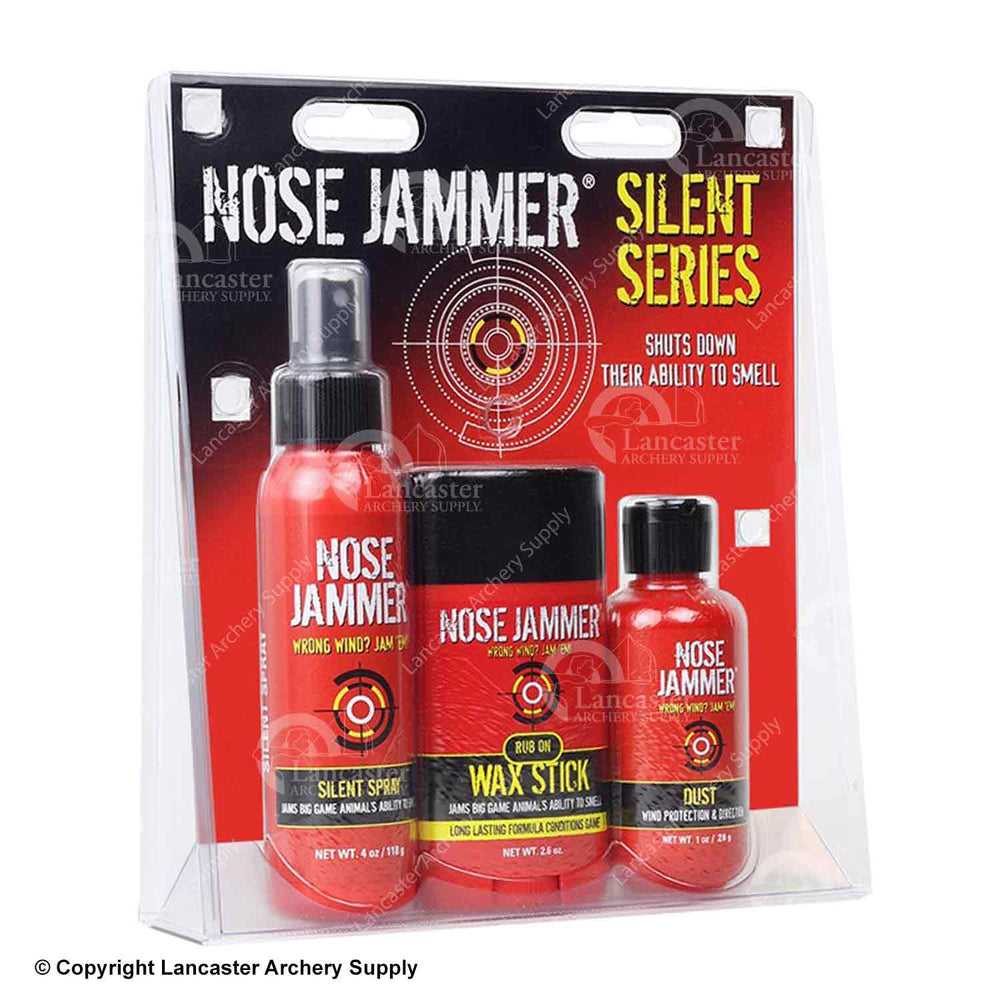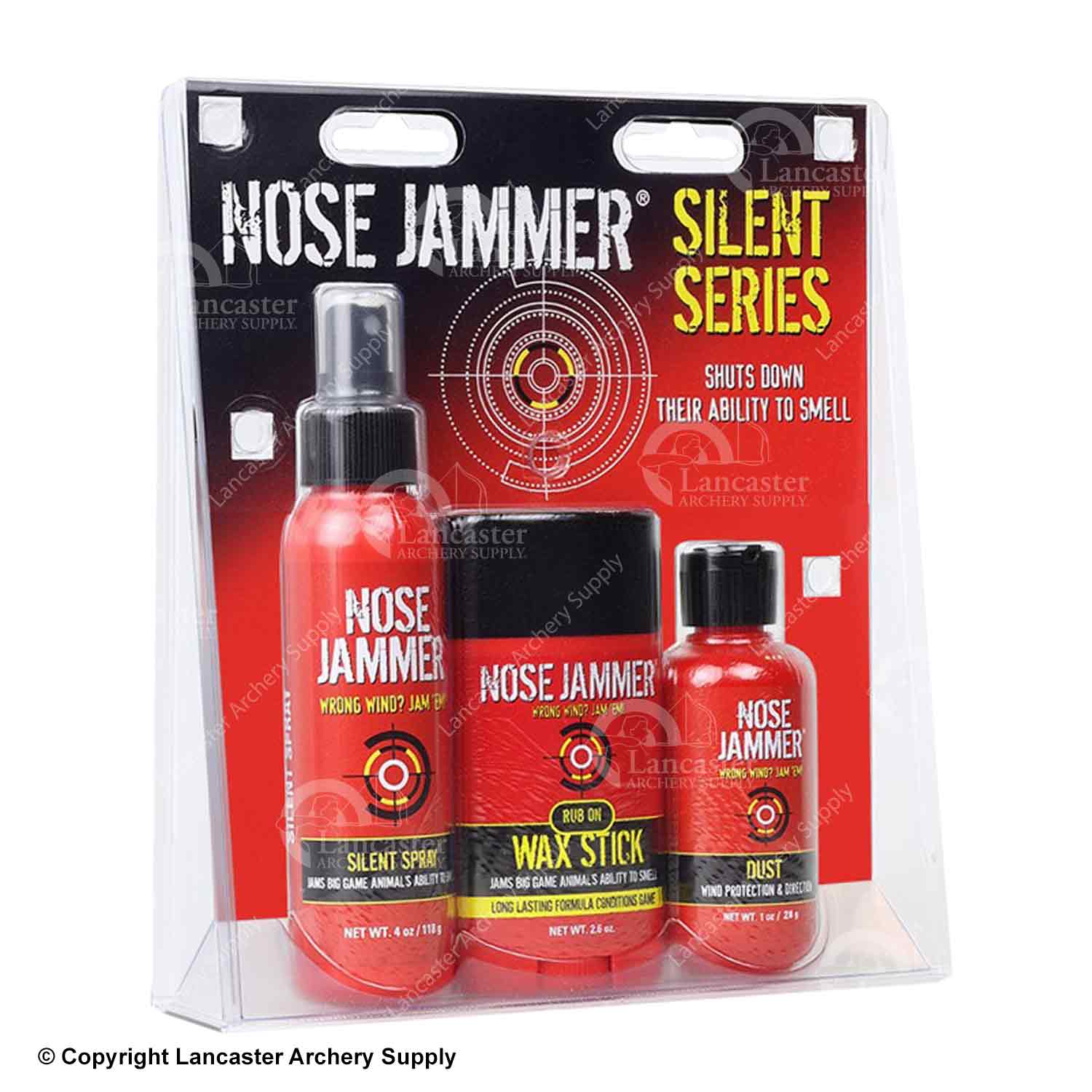 Nose Jammer Silent Series Combo Kit
Item # 1031713
|
Catalog Page # 512
Description
Jam their ability to smell with the Silent Series Kit
Apply Field Spray on boots and pants for your walk in
When in Tree spray again to create a cloud of Nose Jamming technology and the best chances of overloading you prey's olfactory senses 
          Includes:
4 oz. Silent Field Spray
2 oz. Rub on Wax Stick
28-gram Nose Jammer Dust 
All products are silent to deploy
Nose Jammer Dust is used for wind Direction and Protection
For use when game are in close proximity or added protection late in the hunt
All products utilize Nose Jammer's proven formula
Dimensions:  1 7.5" x 2.125" x 8.5"