Axcel LANDSLYDE Picatinny Single Pin Sight (.019")
Axcel LANDSLYDE Picatinny Single Pin Sight (.019")
Item # 4530563
|
Catalog Page # 177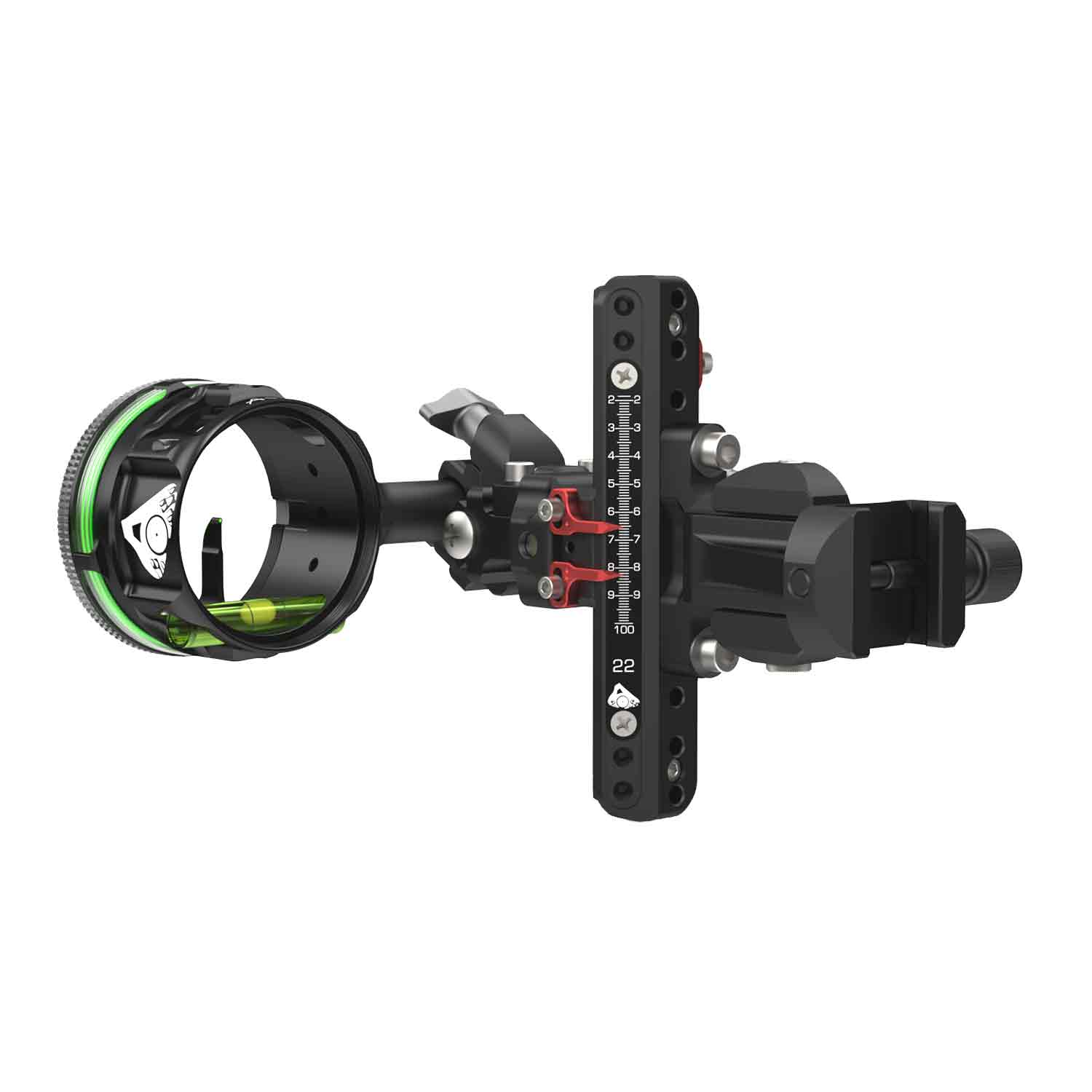 Axcel LANDSLYDE Picatinny Single Pin Sight (.019")
Item # 4530563
|
Catalog Page # 177
FREE STANDARD GROUND SHIPPING
This product ships FREE to addresses in the US 48.
Learn More
PROPOSITION 65
WARNING: cancer and reproductive harm.
Learn More
Description
           AXCEL© PICATINNY IN-LINE Mounting Bar
AXCEL© Archery teamed up with Hoyt© Archery for this new Picatinny In-Line Sight Mounting System
Currently available with Hoyt©'s flagship hunting bows (RX5 and Ventum)
The main reason for choosing a Picatinny In-Line sight mount is so that you can mount your sight to the front of your bow for better bow balance and free up the side of your bow for a quiver mount
In addition, the proven Picatinny mounting system that has been proven over decades of use in other industries to create a super strong and durable connection to the bow riser
Adjust the sight in or out to one of three positions to match the peep sight to the scope housing or up or down to one of three positions on the bow riser for enhanced elevation adjustments
While this system is very solid, it is also very functional! Adjustments with each Picatinny connection can be done with one screw and snugged down slightly with a hex key wrench for a little extra security
           Axcel LANDSLYDE Picatinny Slider Sight with AV-41 or AV-31 Scope .019"


AV scope features the Torque Indicator Ring on the front side of the scope, along with the interior partially-engraved ring for perfect alignment to your peep pairs with the ruggedly constructed LANDSLYDE sight system
Extended elevation adjustment now accommodates a wider variety of set-ups, while incorporating Axcel's Metal Sight Tapes for weatherproof long-range accuracy
Includes 8 Metal Sight Tapes with 16 settings
Quick-Adjust Knob turns smoothly along the rail for precision adjustments and features a press-to-move rapid adjustment
Extended micro-adjustable windage accommodates wider risers and more shooters without the use of shims
Individual windage lock and adjustable elevation lock ensure your LANDSLYDE always holds its position
Adjustable Dead Stop is Axcel's return-to-zero feature allowing archers to set the 20 yard or "home" position for the slider. This stop when set will ensure a rapid return to the archers desired close distance setting
Quick change thumb screw allows tool-less changing of scopes
True 1st, 2nd, 3rd axis adjustment
Reduced weight when compared to comparable AccuTouch models
Includes a rheostat cover to eliminate the starburst effect from pins that are too bright by blocking out extreme sunlight, while allowing the pin brightness to vary at different degrees depending on the archer's specific lighting situation
Includes green .019" fiber optic pin
Select either Right-hand or Left-hand configuration