Bloodsport Witness Crossbow Arrows
Bloodsport Witness Crossbow Arrows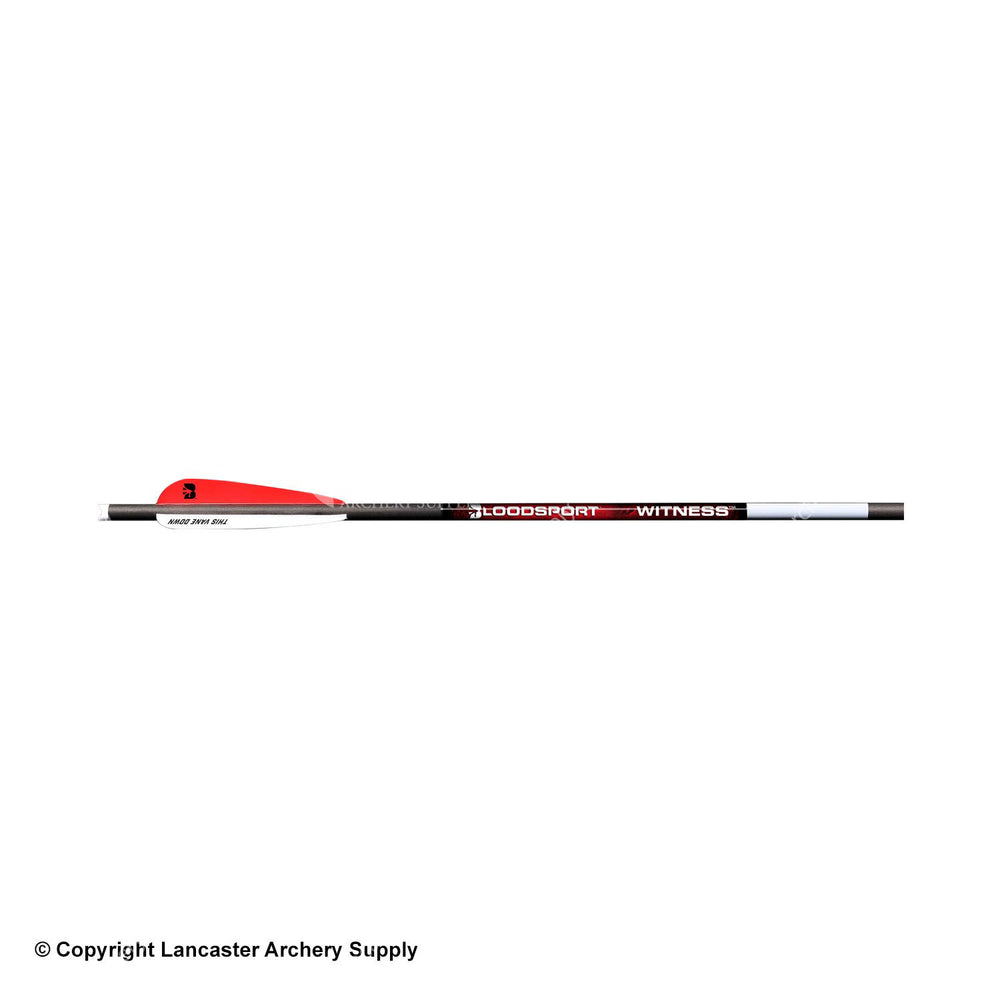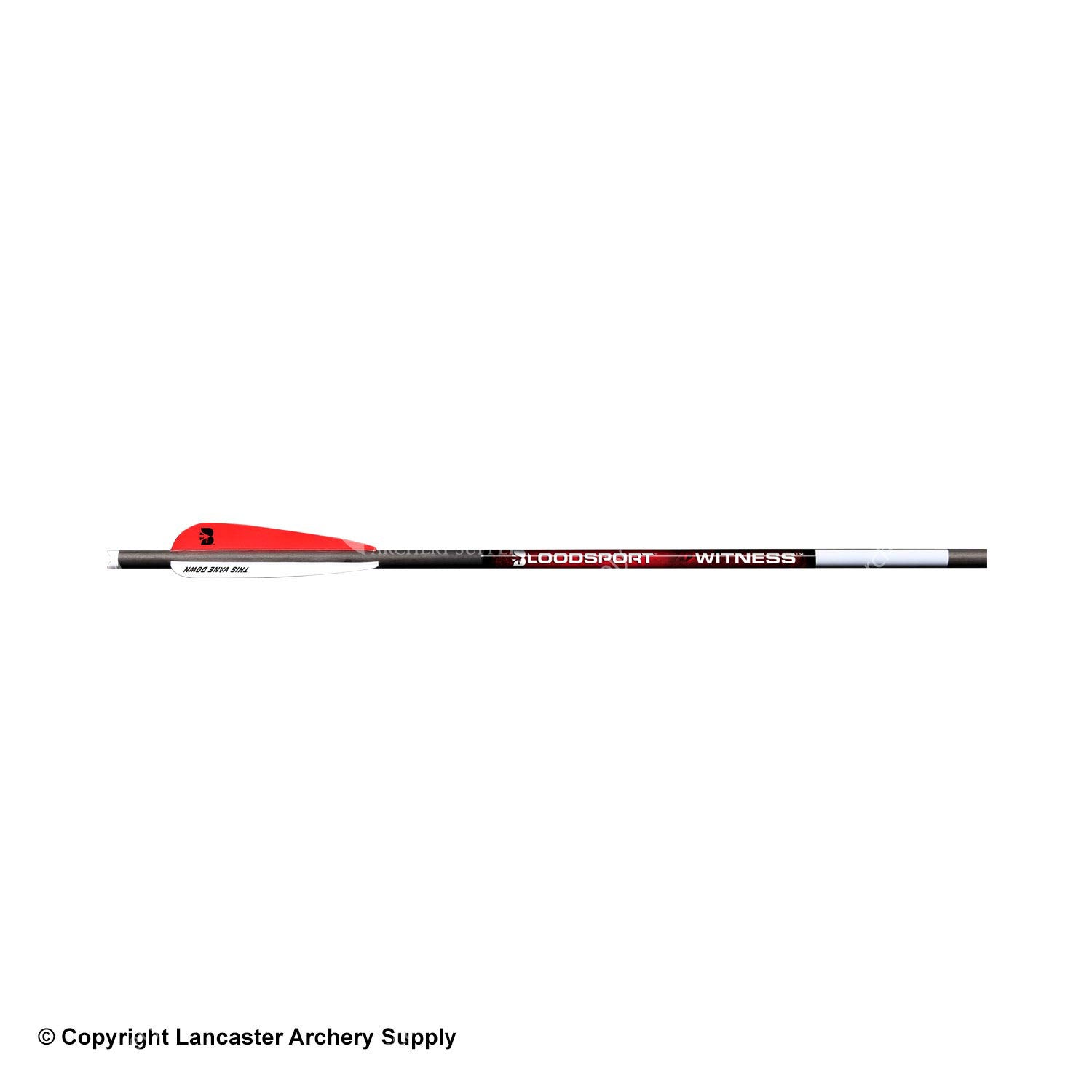 Bloodsport Witness Crossbow Arrows
DISCONTINUED
Sorry, this product is discontinued and no longer available for purchase.
Description
Works exceptionally well with todays high speed crossbows
Better front of center for superior flight and penetration
Blood ring shows what kind of hit was made on the animal
Straightness tolerances: .003"
            Shafts include:
Bloodsport brass insert (20" - 95 gr.) (22" - 77 gr.)
Comes installed with half moon nocks
Length: 20" (328 gr.) and 22" (328 gr.)
Sold in a 6 pack
          Please note: fletching colors may vary from what is pictured.