CBE Vertex 3D Competition Sight (Rapid Travel - Colors)
CBE Vertex 3D Competition Sight (Rapid Travel - Colors)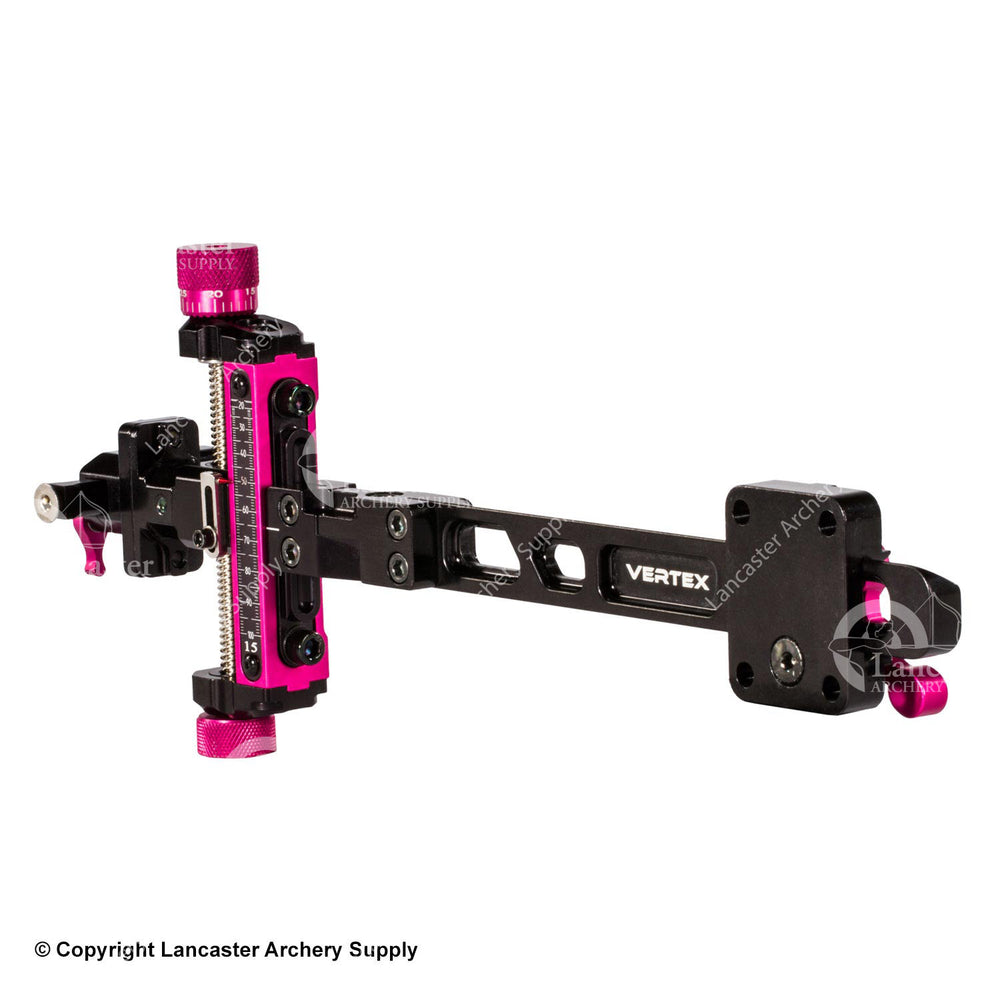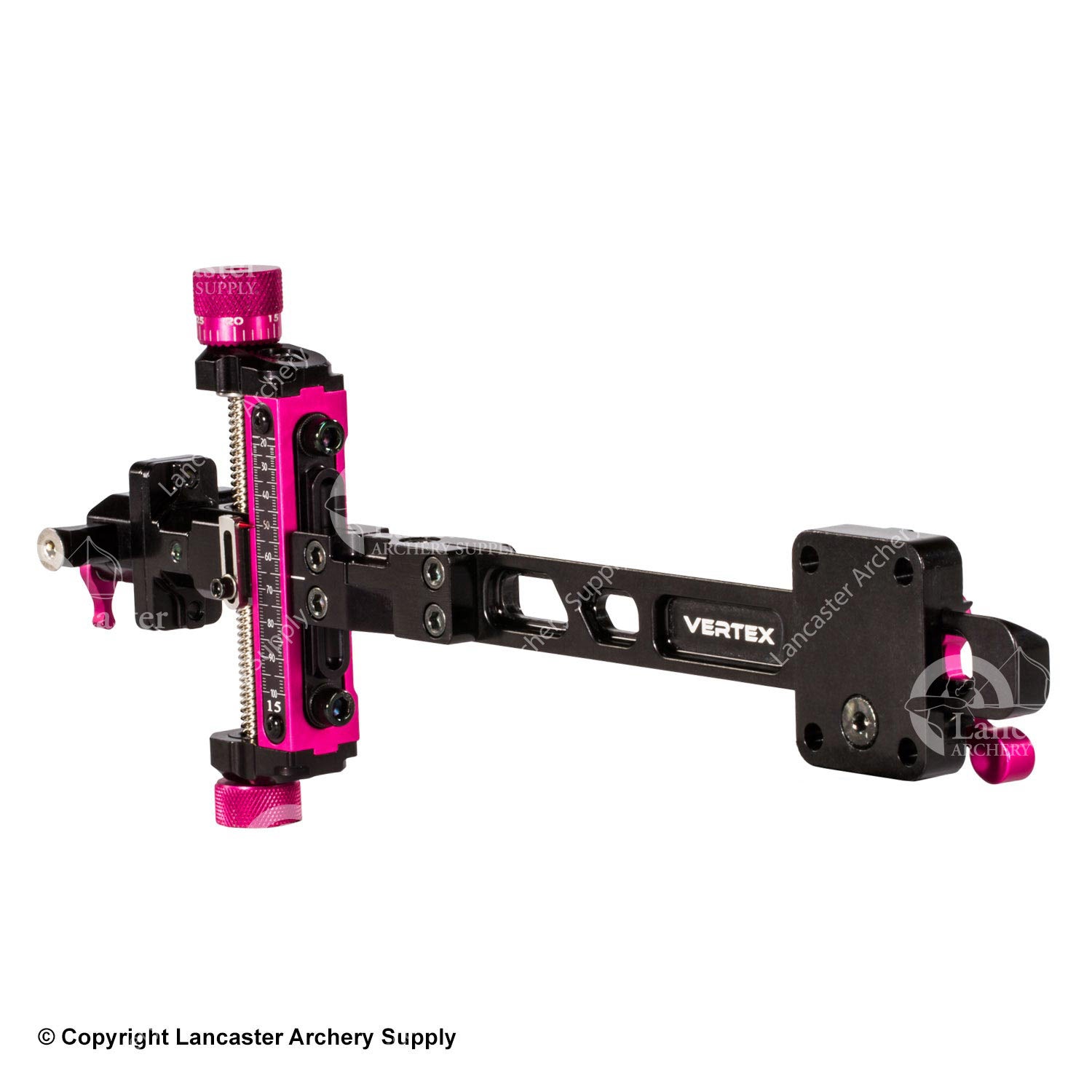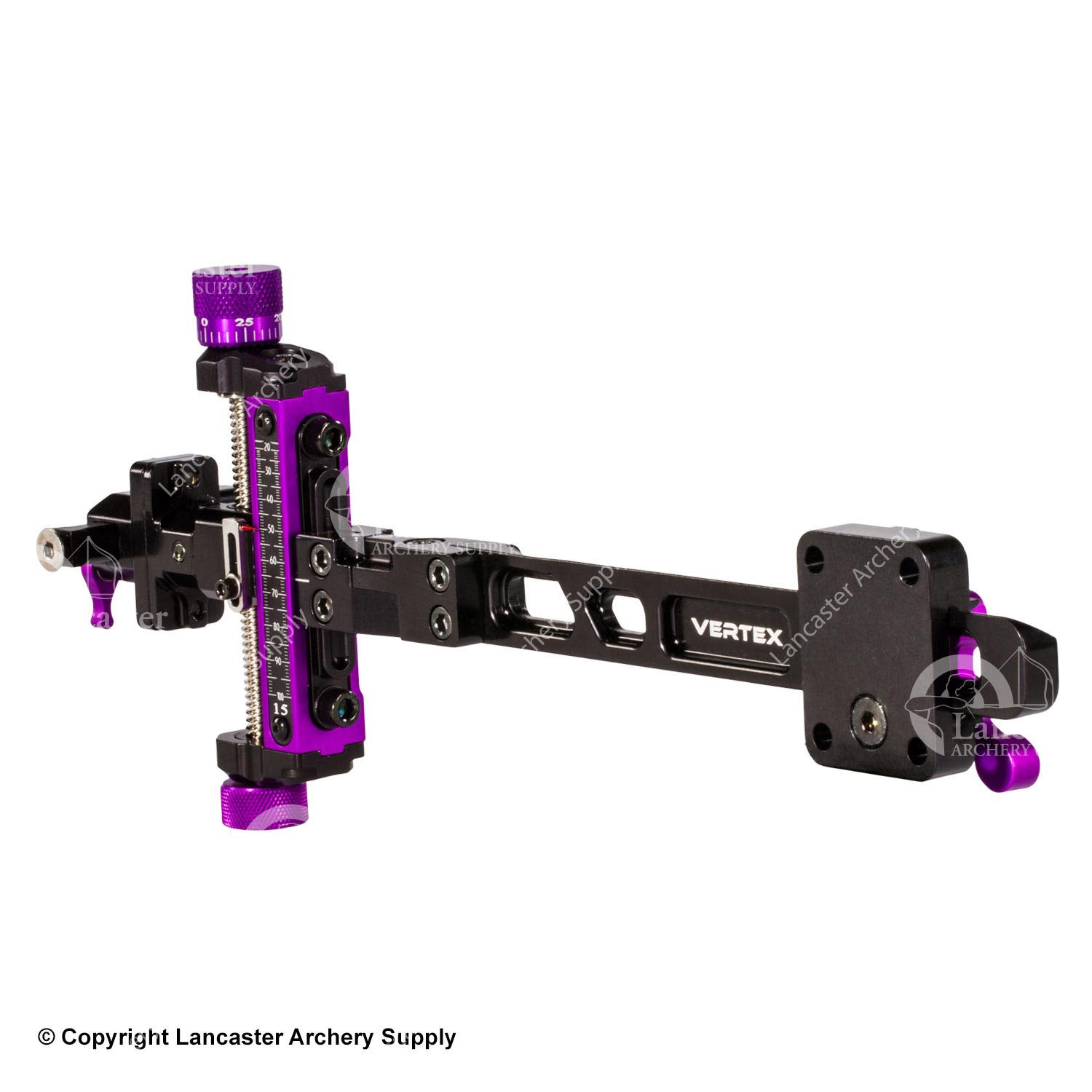 CBE Vertex 3D Competition Sight (Rapid Travel - Colors)
DISCONTINUED
Sorry, this product is discontinued and no longer available for purchase.
Description
The Vertex 3D features a shorter sight bar than the Vertex Target, since it is geared toward 3D archers shooting 3D distances. That doesn't mean you can't use it for indoor competitions or other outdoor tournaments. It's highly adjustable and versatile to fit most archery competitions. Bold colors are new to the Vertex line this year.

• Rapid Travel elevation with top and bottom knobs (one elevation turn = .250")
• Vertical travel adjustment of 2"
• Detachable scope mount for easy traveling
• Dovetail elevation gang adjustment with visual laser engraved markings
• New Quad-Track™ stability alignment system
• Micro adjust windage unit with laser engraved markings and indicator window
• Custom extension bar with multiple laser marked locking positions
• Elevation and windage locking knobs
• Center-Pivot 1st and 3rd axis adjustment
• 2nd axis scope adjustment
• Laser engraved sight scale markings
• Interchangeable laser-engraved yardage scales
• Black anodized finish
• Extension Length: 7-15/16" (including 3rd axis)
• Mass Weight: 10.55 oz.