CenterPoint Amped 425 Crossbow Package with Silent Crank
CenterPoint Amped 425 Crossbow Package with Silent Crank
Item # 1031843
|
Catalog Page # 560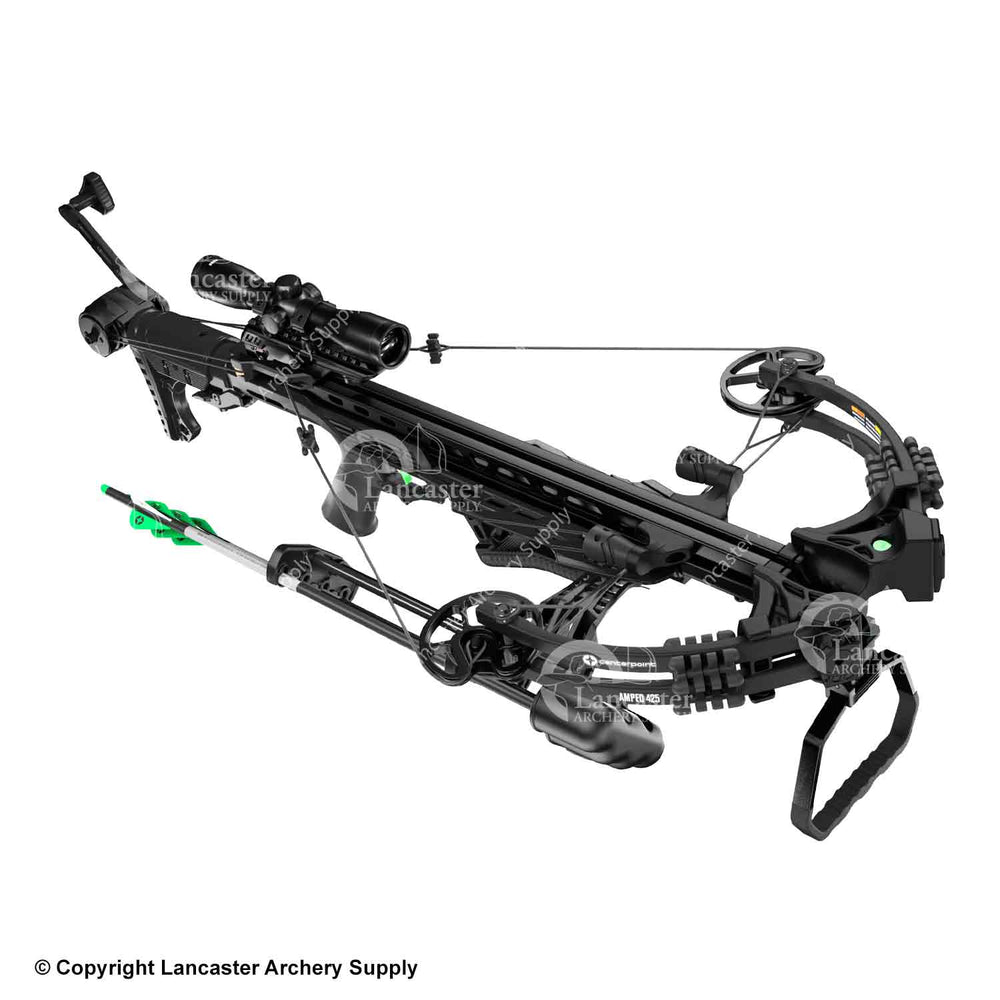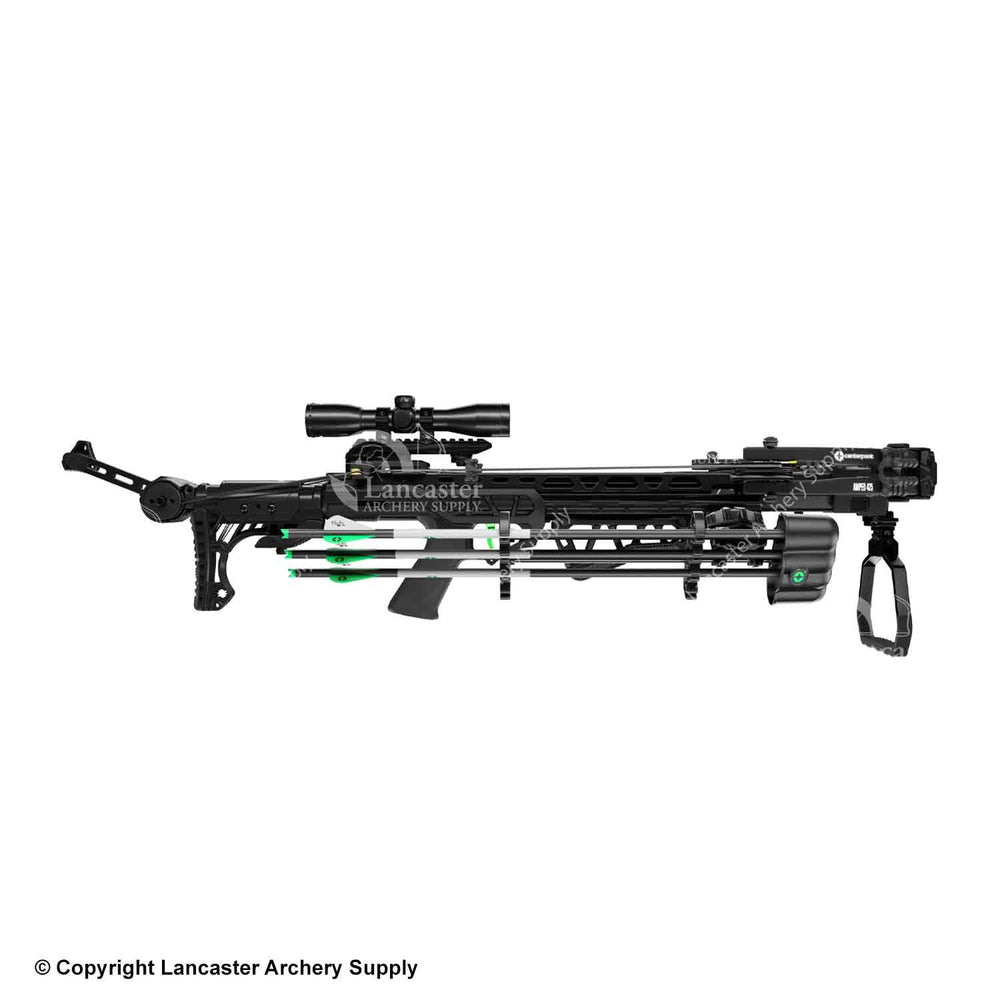 CenterPoint Amped 425 Crossbow Package with Silent Crank
Item # 1031843
|
Catalog Page # 560
FREE STANDARD GROUND SHIPPING
This product ships FREE to addresses in the US 48.
Learn More
HAZARDOUS
This product can only be shipped via UPS Ground.
Learn More
Description
Fast, Sleek, and Maneuverable. The Amped 425 is a great option for any shooter or hunter who values speed and stealth. The adjustable stock and folding stirrup offer even more comfort and proper shooting alignment. The folding stirrup doubles as a bipod for steady, accurate shooting! The package has everything you need to get started shooting!
Includes:
4x32 Illuminated Scope
Three 20" .003 Arrows
Parallel Mounted Quiver
Silent Cranking Device
Rail Lube
Specifications:
Speed: Up to 425 fps
Axle-to-Axle (Cocked): 12.00"
Axle-to-Axle (Uncocked): 15.75"
Mass Weight: 7.8 lbs
Draw Weight: 200 lbs
Power Stroke: 14.5"
Total Length: 36"