Domain Liquid Courage Liquid Fertilizer
Domain Liquid Courage Liquid Fertilizer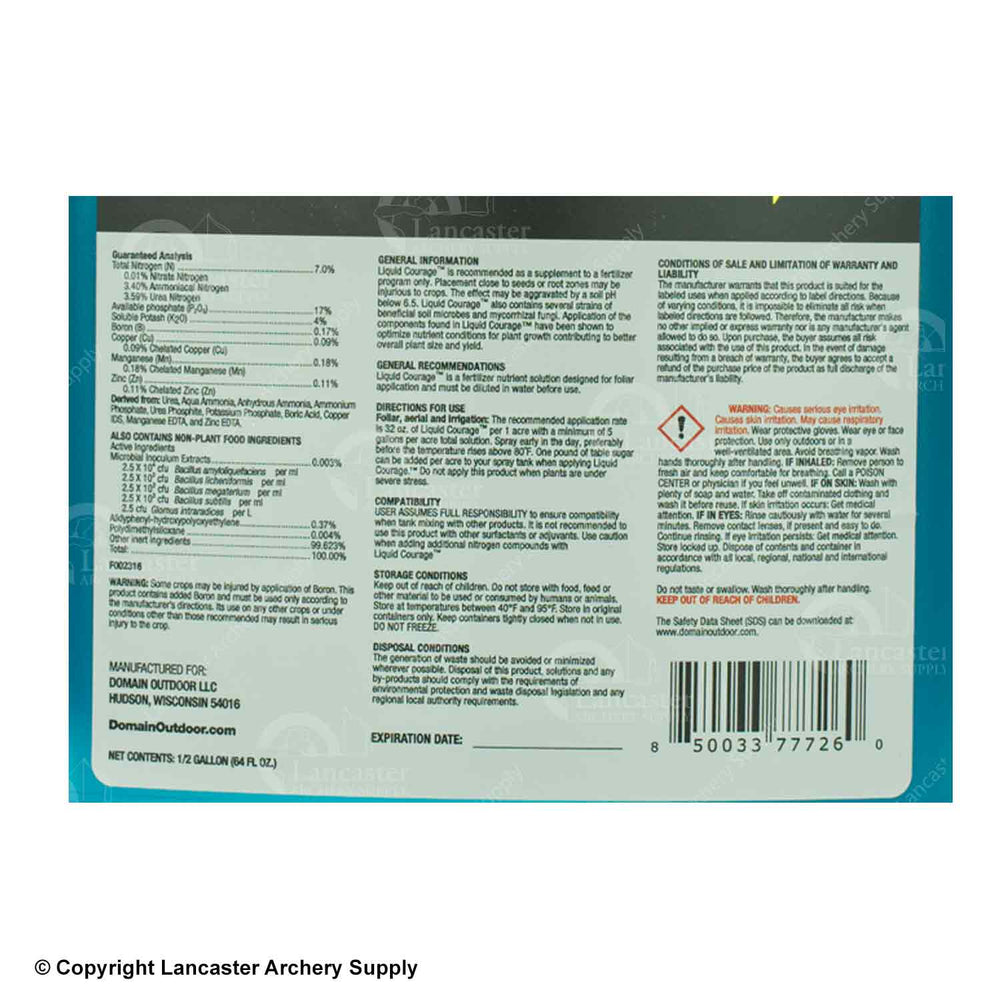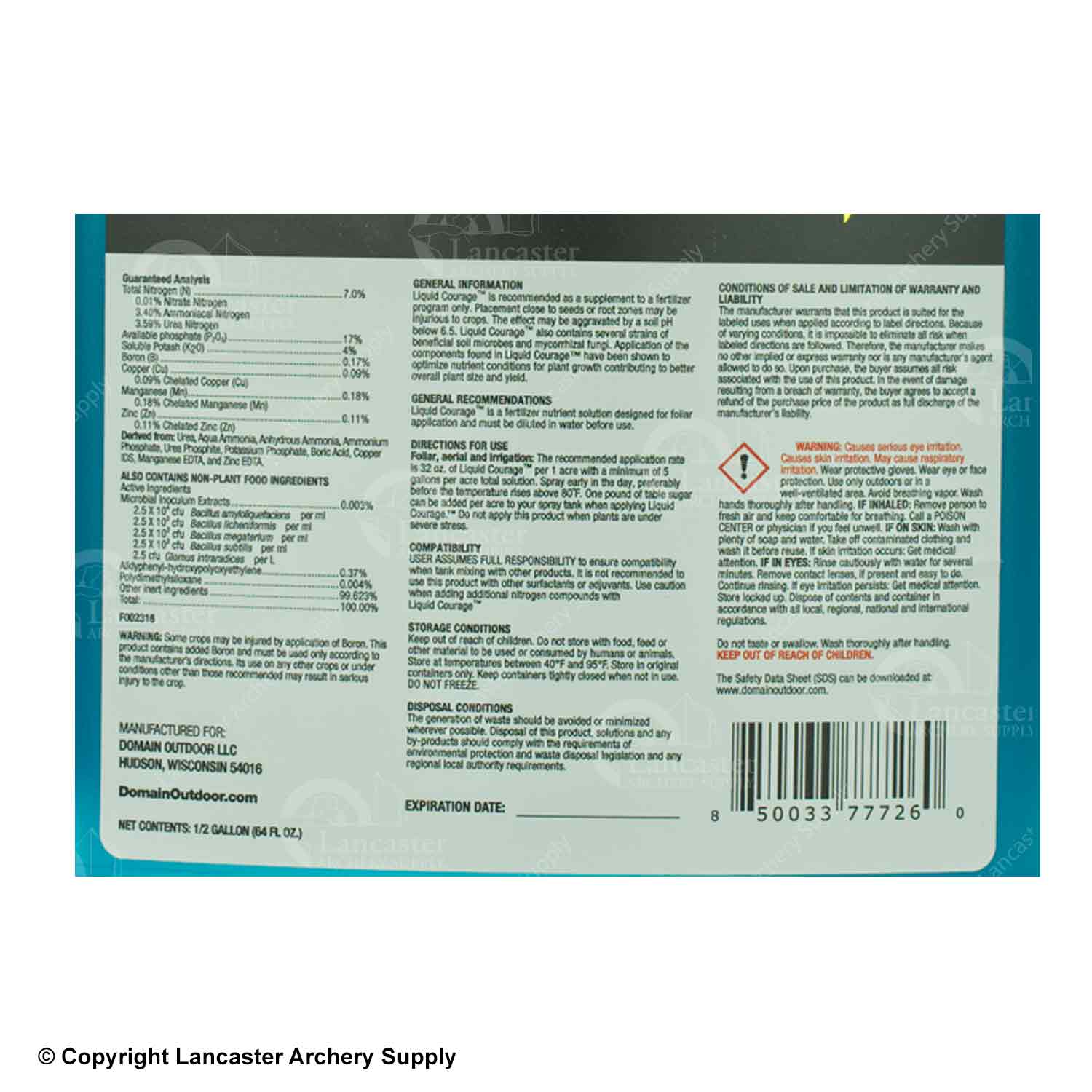 Domain Liquid Courage Liquid Fertilizer
Description
Liquid Courage™ foliar fertilizer is a concentrated fertilizer solution designed to optimize plant growth, enhance nutrient uptake and maximize forage production. Liquid Courage™ is a fertilizer nutrient solution designed for foliar application (sprayed onto plants and absorbed through leaves and stems) and must be diluted in water before use. Liquid Courage™ is recommended as a supplement to a fertilizer program and also contains several strains of beneficial soil microbes and mycorrhizal fungi. Application of the components found in Liquid Courage™ have been shown to optimize nutrient conditions for plant growth contributing to better overall plant size and yield. Liquid Courage™ can be sprayed on all domain outdoor food plot products and is great for clovers, brassicas, grains, soybeans, and corn!
The recommended application rate is 32 oz. Of Liquid Courage™ per 1 acre with a minimum of 5 gallons per acre total solution. Spray early in the day, preferably before the temperature rises above 80 degrees. One pound of table sugar can be added per acre to your spray tank when applying Liquid Courage™. Do not apply this product when plants are under severe stress.
Increases nutrient uptake
Increases yield potential
Feeds beneficial microbes
Increases plant growth and quality
Increases root development
1 Jug (1/2 gal. - 64 Oz.) = Covers up to 2 acres
Liquid courage™ is compatible with most herbicides, fertilizers, and pesticides; however, a jar test is recommended before tank-mixing and application, especially when using multiple chemicals.
User assumes full responsibility to ensure compatibility when tank mixing with other products. The manufacturer warrants that this product is suited for the labeled uses when applied according to label directions. Keep out of reach of children.