Easton Tribute Fletched Arrow w/ 3" Feathers
Easton Tribute Fletched Arrow w/ 3" Feathers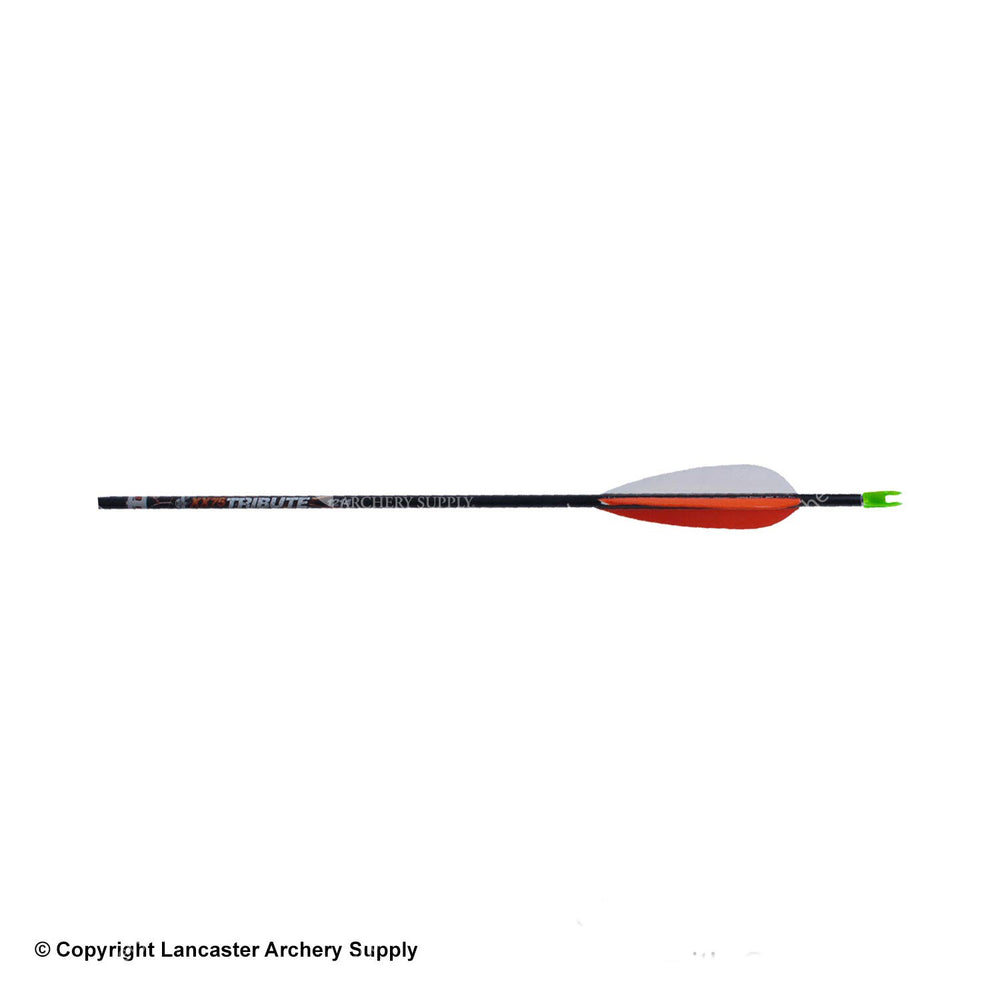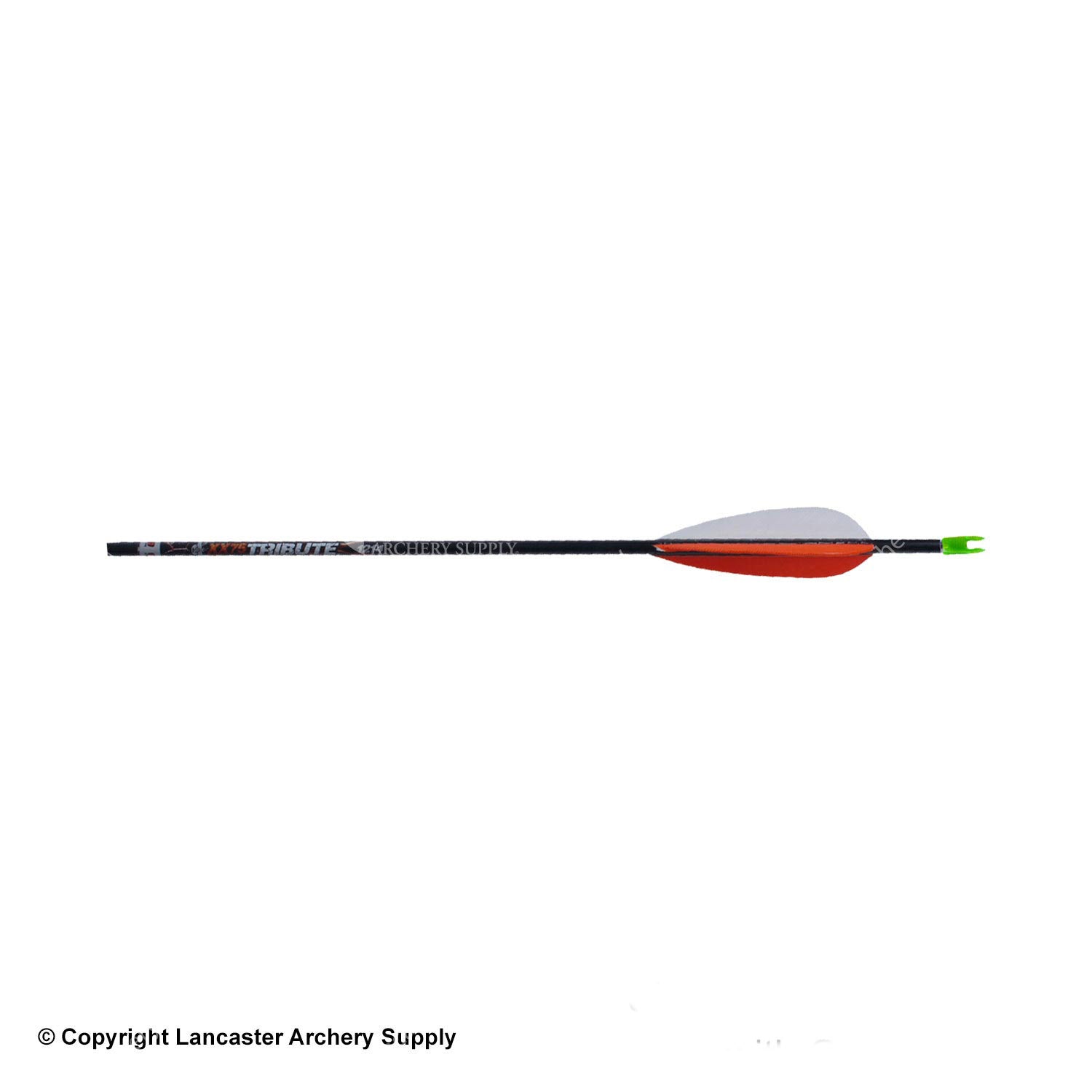 Easton Tribute Fletched Arrow w/ 3" Feathers
DISCONTINUED
Sorry, this product is discontinued and no longer available for purchase.
Description
Durable, accurate and economical
The stepping stone to high performance for any beginning or shorter draw, lighter poundage archer
Constructed with Easton's proprietary XX75 alloy
Hard-anodized black finish
Guaranteed Straightness: ± .005"
Weight Tolerance: ± 2%
Precision-ground nock swage accepts BJ nocks (1214 accepts G nock)
Factory fletched with 3" feathers, nock installed index out; full length, points and inserts sold separately

Please Note:
Fletching colors may vary from what is pictured.
Custom Cut Length cannot exceed full stock length.
1214 (26.5")
1413 (26")
1416 (27")
1516 (27.5")
1616 (28.5")
1716 (29")
1816 (30")
1916 (31")
2016 (32")