Easton X27 Two-Tone Arrow Shafts
Easton X27 Two-Tone Arrow Shafts
Item # 2070842
|
Catalog Page # 57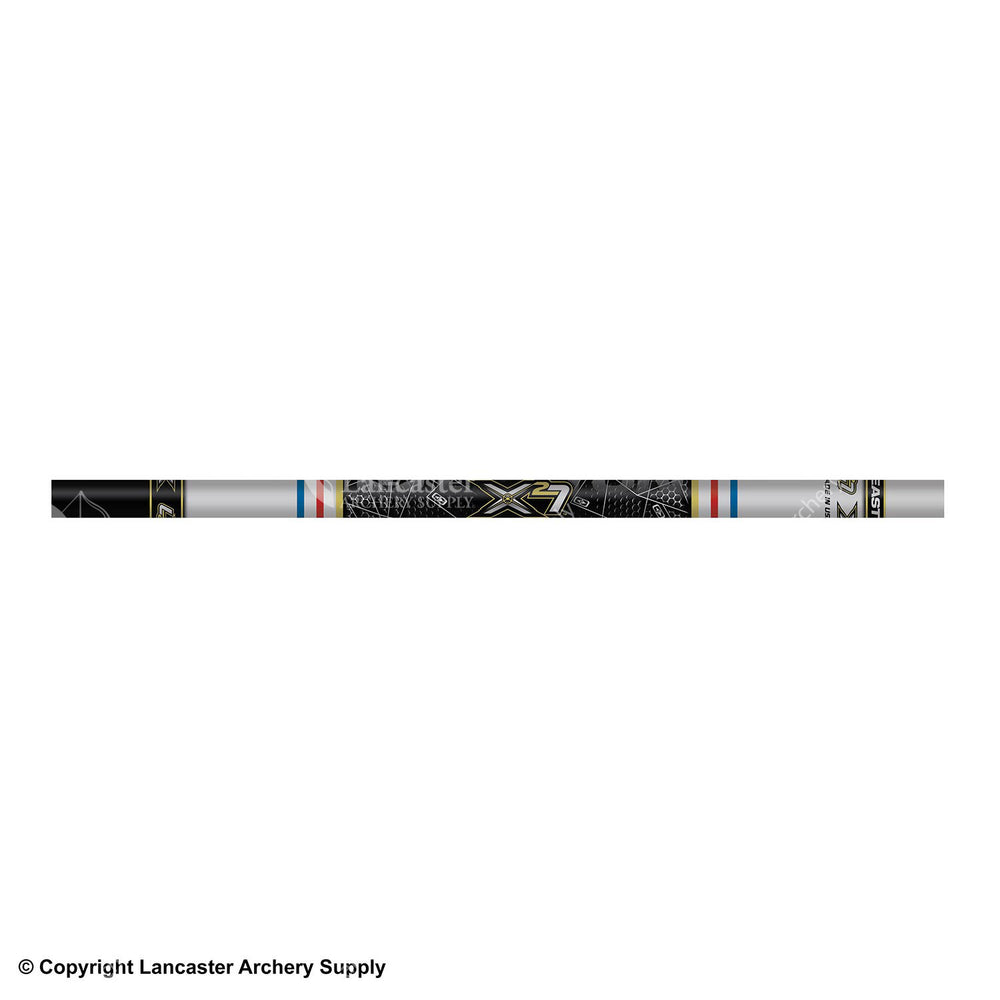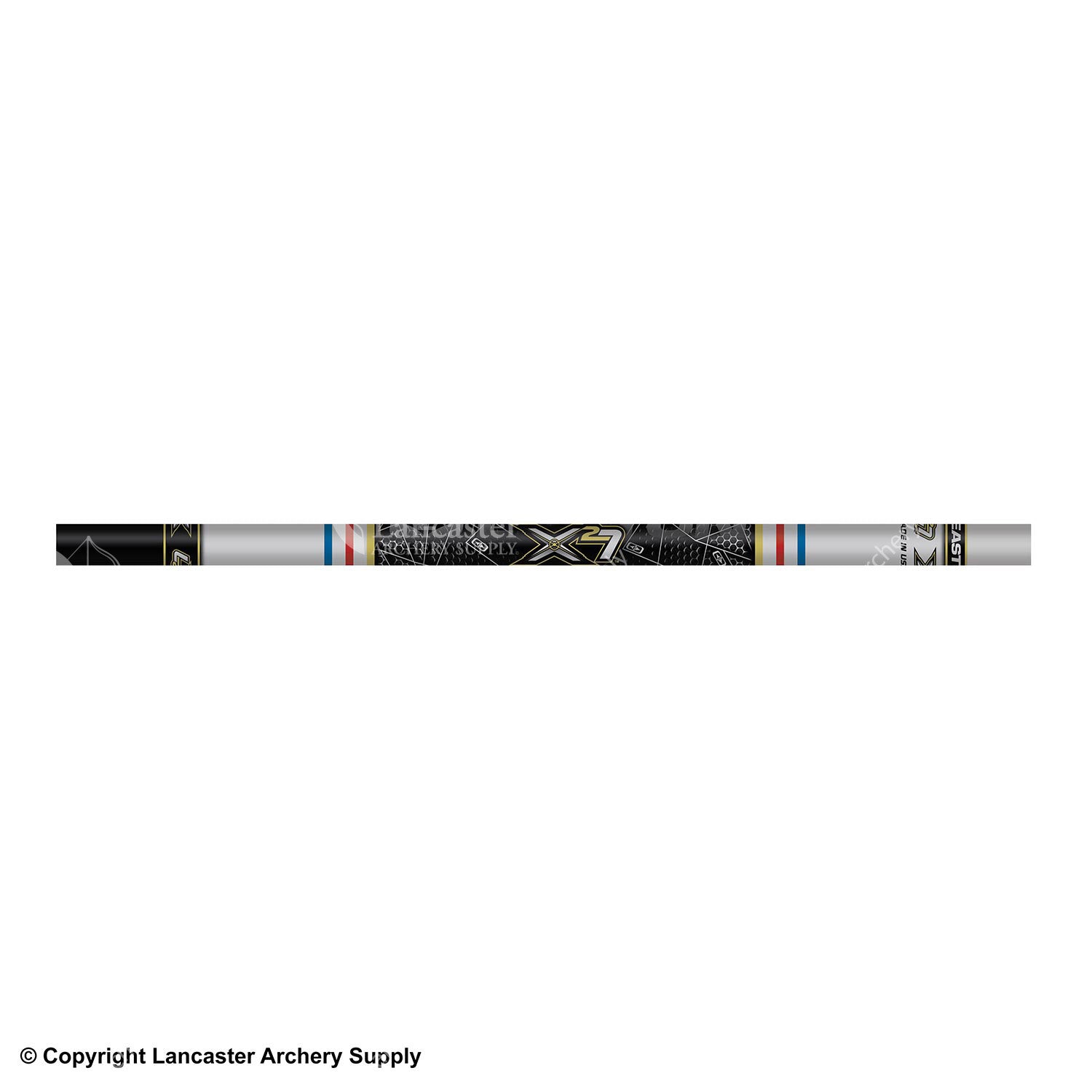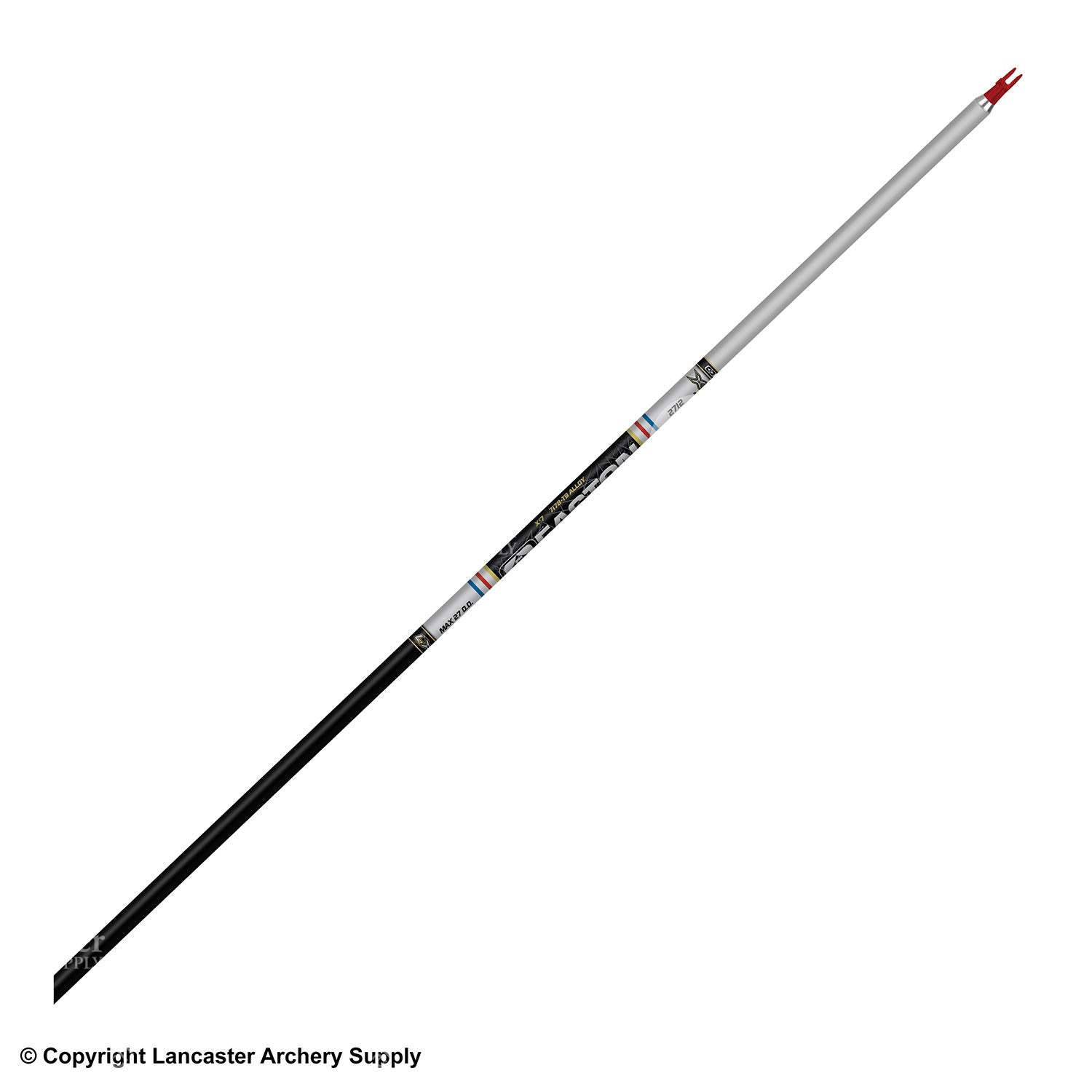 Easton X27 Two-Tone Arrow Shafts
Item # 2070842
|
Catalog Page # 57
Lancaster Archery can custom cut your arrow shafts for you. Enter your precise shaft length as measured from end to end of the shaft, excluding any hardware (nocks, bushings, inserts, and points). If you leave this field blank, your shafts will be shipped uncut at full length.
FREE STANDARD GROUND SHIPPING
This product ships FREE to addresses in the US 48.
Learn More
EASTON SHIPPING RESTRICTION
This product is restricted from shipping to the EU and Japan.
Learn More
PROPOSITION 65
WARNING: cancer and reproductive harm.
Learn More
Description
World's most precise indoor arrow
Optimized for maximum diameter, indoor, World Archery regulation competition
Precision and proven X7 alloy performance
7178-T9 aerospace alloy
Two-tone anodize finish
Super Uni bushing installed
Guaranteed straightness: ± .001"
Weight tolerance: ± 3/4%
Size: 2712
Spine: 260
Weight: 11.3 gpi