Gold Tip Force F.O.C. Fletched Arrows (6 Pack)
Gold Tip Force F.O.C. Fletched Arrows (6 Pack)
Item # 1030931
|
Catalog Page # 79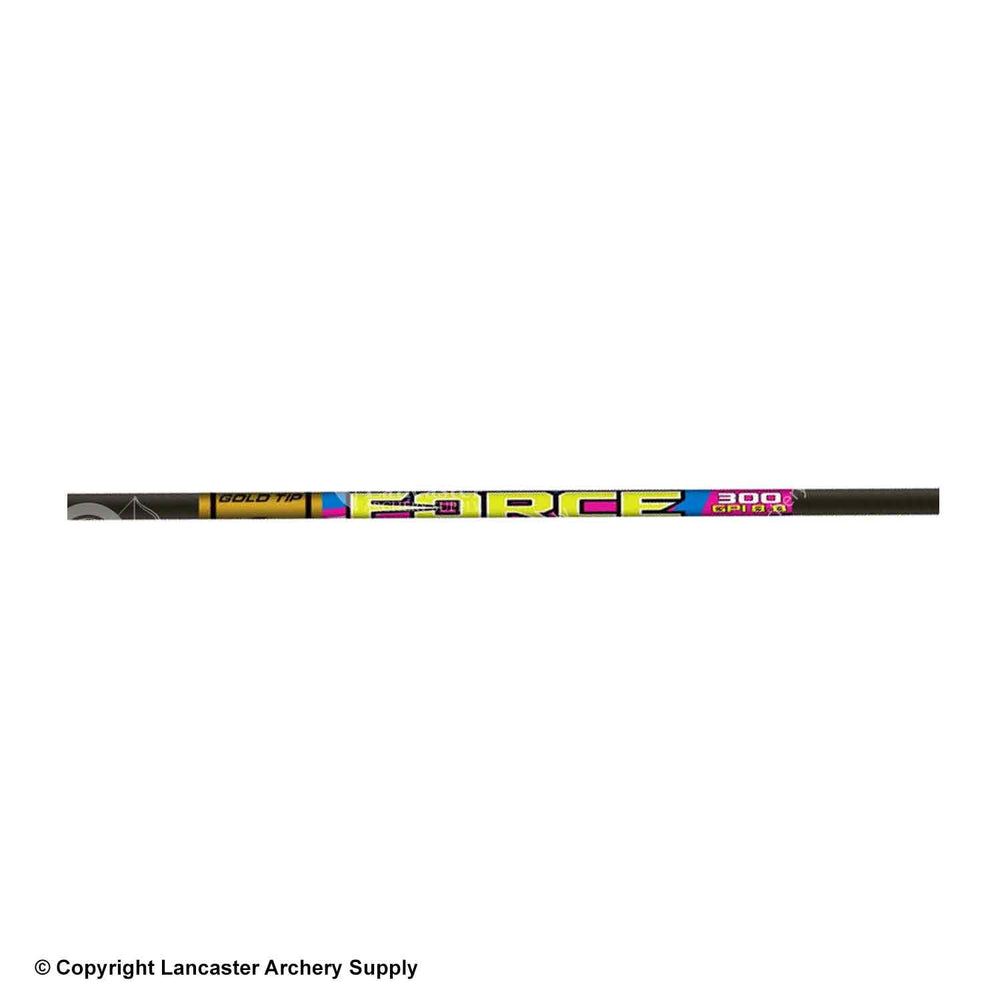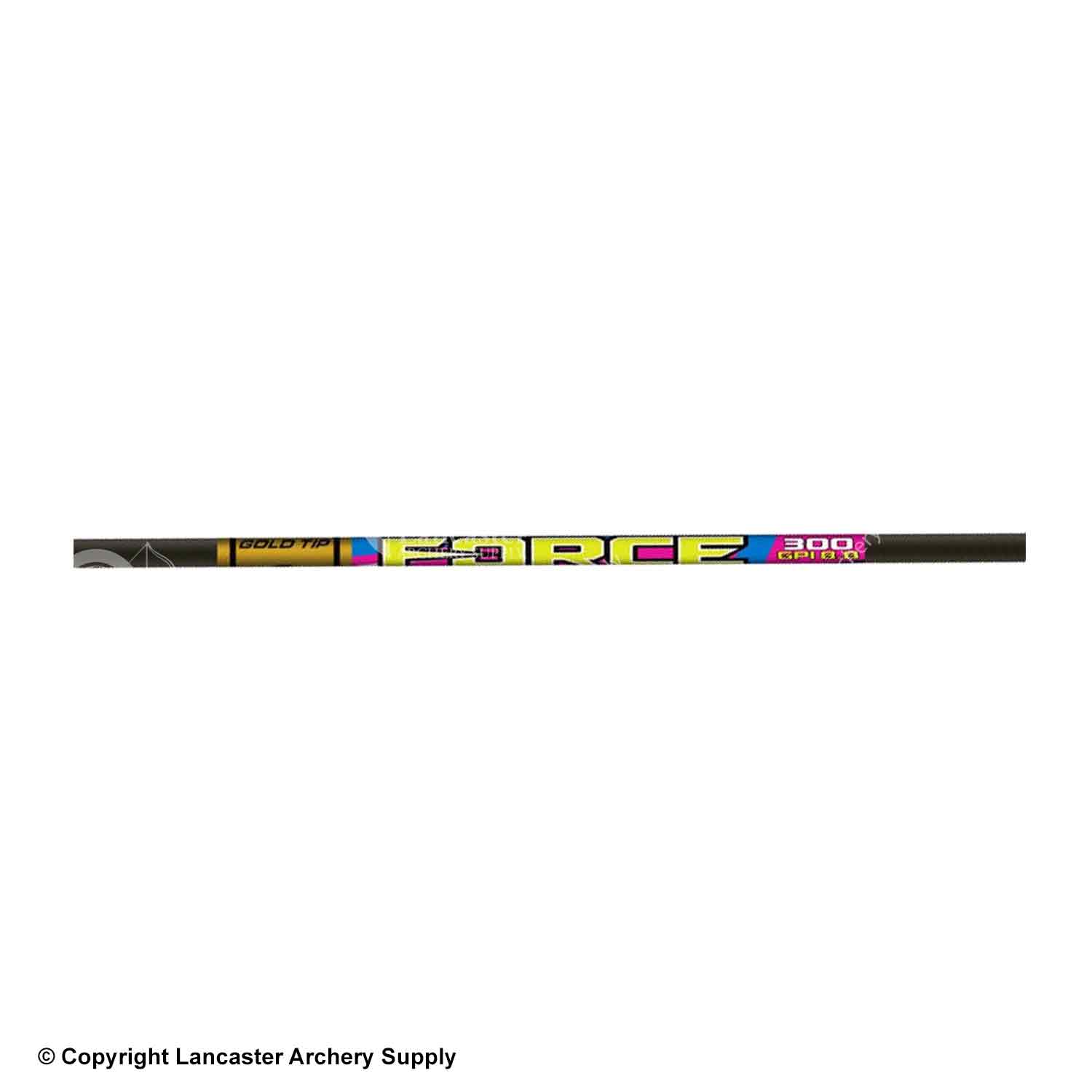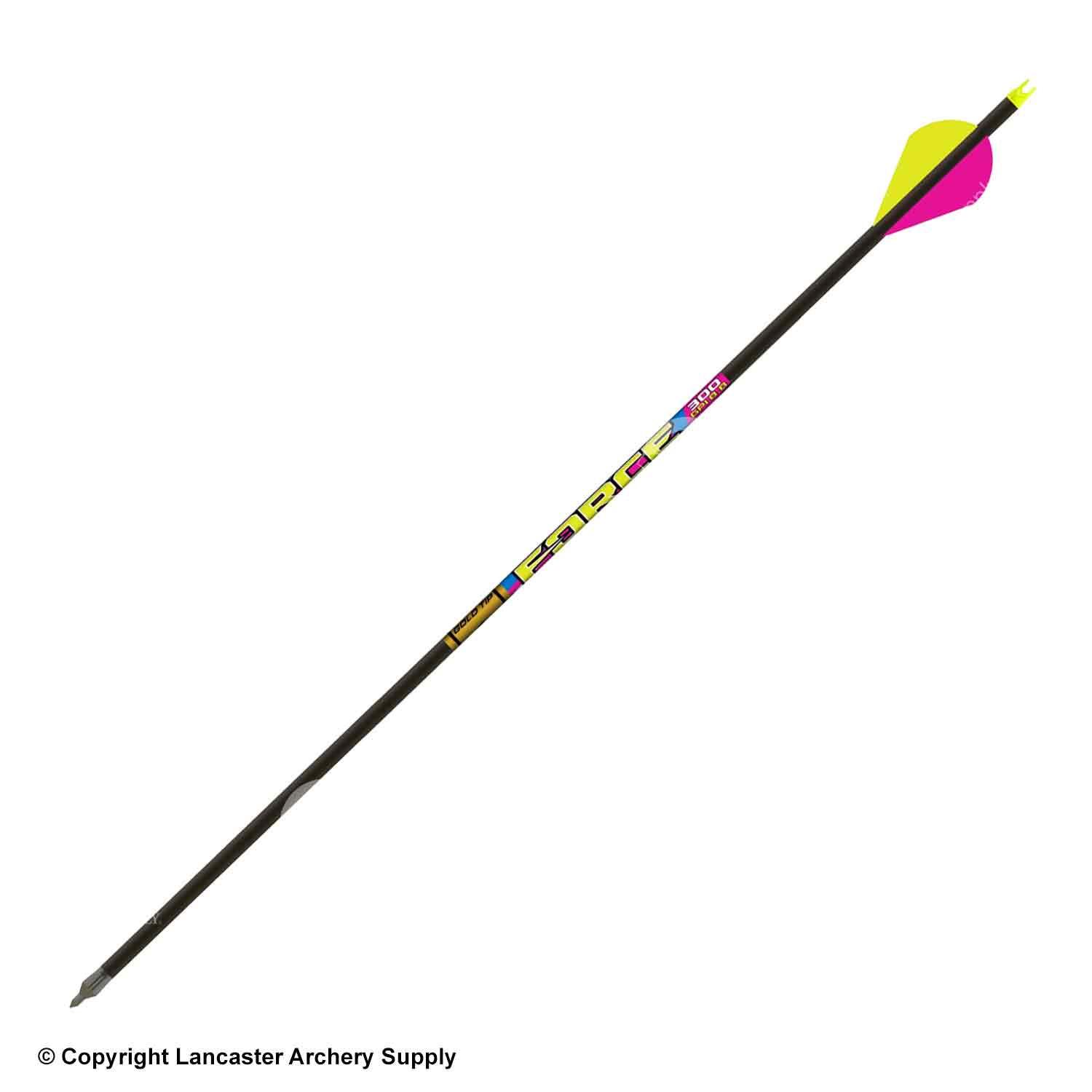 Gold Tip Force F.O.C. Fletched Arrows (6 Pack)
Item # 1030931
|
Catalog Page # 79
Lancaster Archery can custom cut your arrow shafts for you. Enter your precise shaft length as measured from end to end of the shaft, excluding any hardware (nocks, bushings, inserts and points). If you leave this field blank, your shafts will be shipped uncut at full length.
The manufacturer includes two different insert options (Aluminum or Brass) with this shaft. Please select which insert type you wish to have installed in your shafts. The other inserts will be shipped loose with your order.
FREE STANDARD GROUND SHIPPING
This product ships FREE to addresses in the US 48.
Learn More
PROPOSITION 65
WARNING: cancer and reproductive harm.
Learn More
Description
Bowhunting is 100% about penetration at impact, and FORCE F.O.C. from Gold Tip is built to deliver
Extremely lightweight, high F.O.C. design in a configuration that's easy for any hunter to use, it makes every shot a show of FORCE
Fletched with 2" high profile Raptor vanes (colors may vary)
Sold in a package of 6
        Specifications:
.246 inside diameter 
+/- .5 grain weight tolerance 
+/- .001" straightness tolerance 
Multiple laser full-shaft straightness sorting 
Smart Carbon Technology – pure carbon, no fillers 
Legendary durability & straightness retention 
Includes Brass and Aluminum inserts
Weight: 250 Spine 9.8 grains per inch | 300 spine 8.8 grains per inch | 340 spine 8.2 grains per inch | 400 spine 7.4 grains per inch