Heat Hog Portable Propane Heater (9000 BTU)
Heat Hog Portable Propane Heater (9000 BTU)
Item # 1035169
|
Catalog Page # 537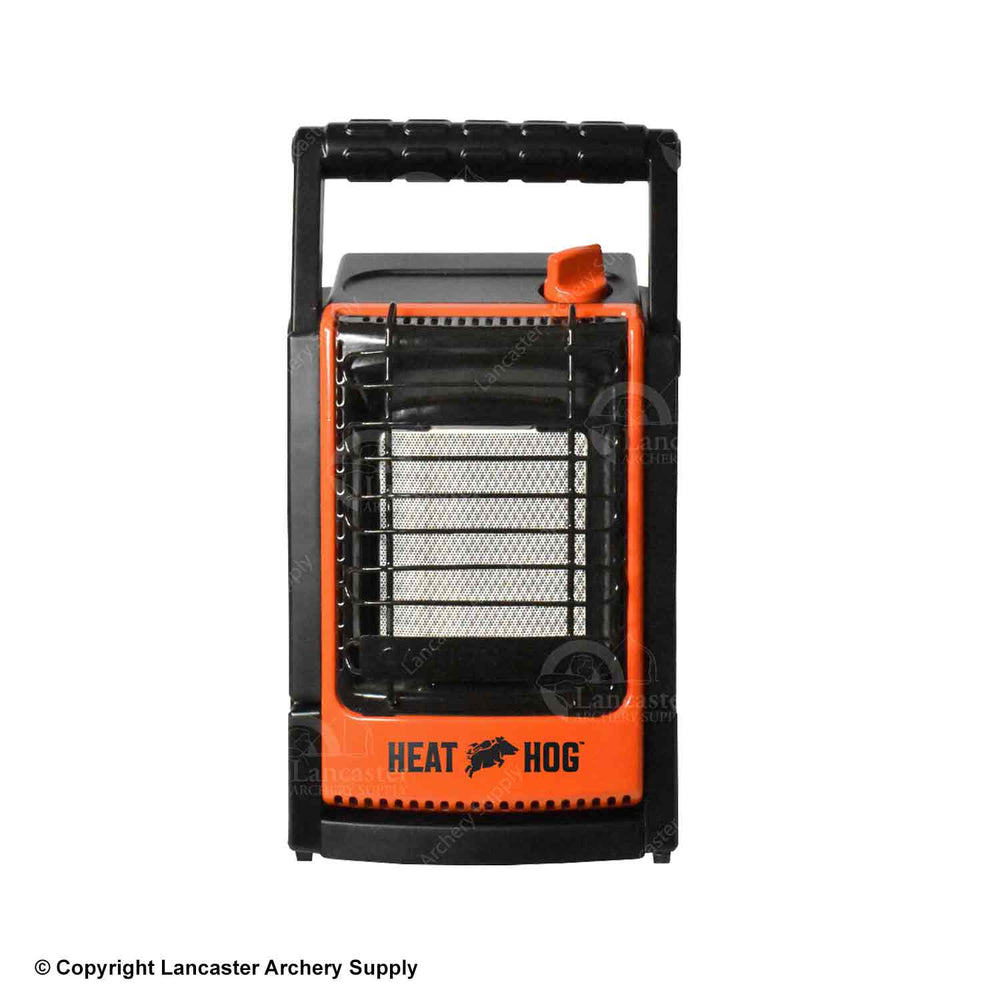 Heat Hog Portable Propane Heater (9000 BTU)
Item # 1035169
|
Catalog Page # 537
FREE STANDARD GROUND SHIPPING
This product ships FREE to addresses in the US 48.
Learn More
PROPOSITION 65
WARNING: cancer and reproductive harm.
Learn More
Description
This portable heater runs on 1lb propane cylinders, is both indoor and outdoor safe, and doesn't require any electricity. Ideal for camping, hunting, fishing, tailgating, and construction sites. 
Features: 
Adjustable heat angle. Tilting features lets the user direct the heat where they need it most – not just their feet 
Maximize and optimize LP gas with the warming dock. The dock keeps the fuel warm, making sure to get the most BTUs out of each tank 
Curved plaque technology provides 33% greater heating area than leading competitors 
Dimensions: 12.13"x12.6"x16.7" 
Weight: 9.7 lbs
1 year limited warranty
LP cylinder not included