Killer Instinct Boss 405 Crossbow Package
Killer Instinct Boss 405 Crossbow Package
Item # 3180035
|
Catalog Page # 557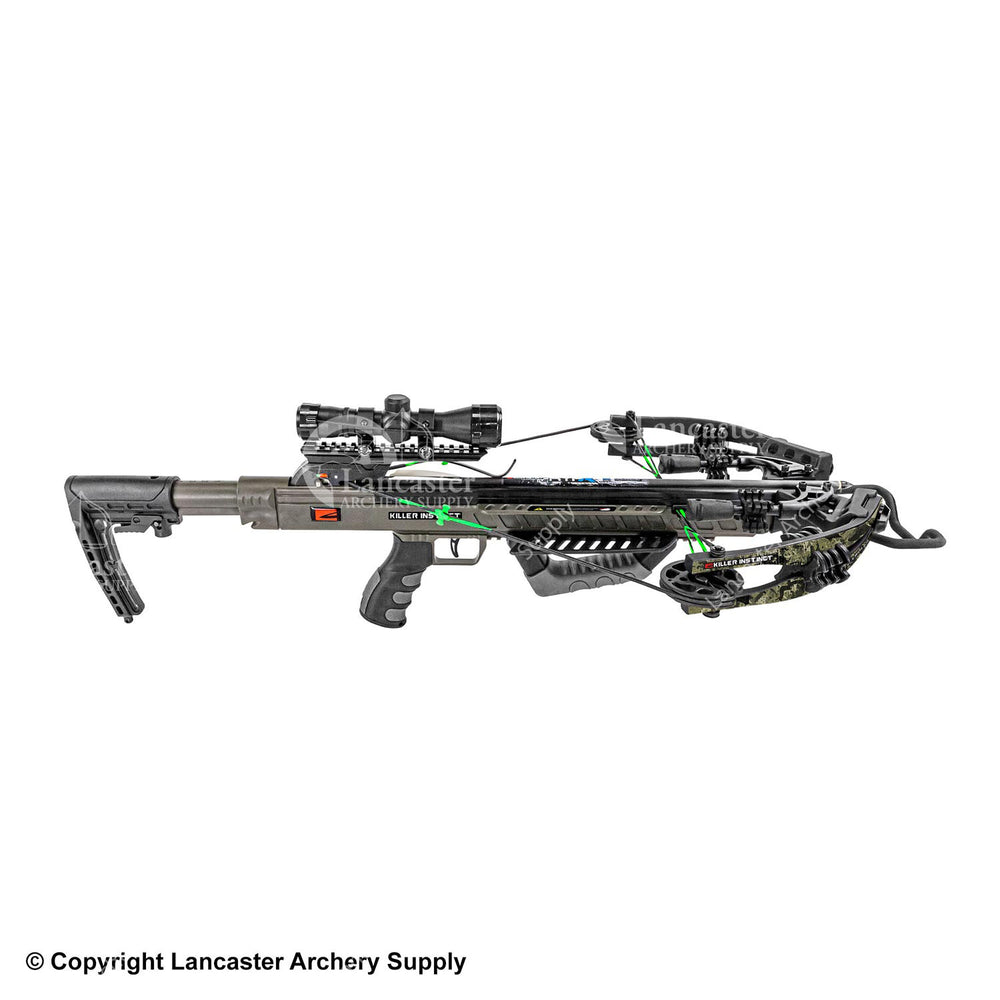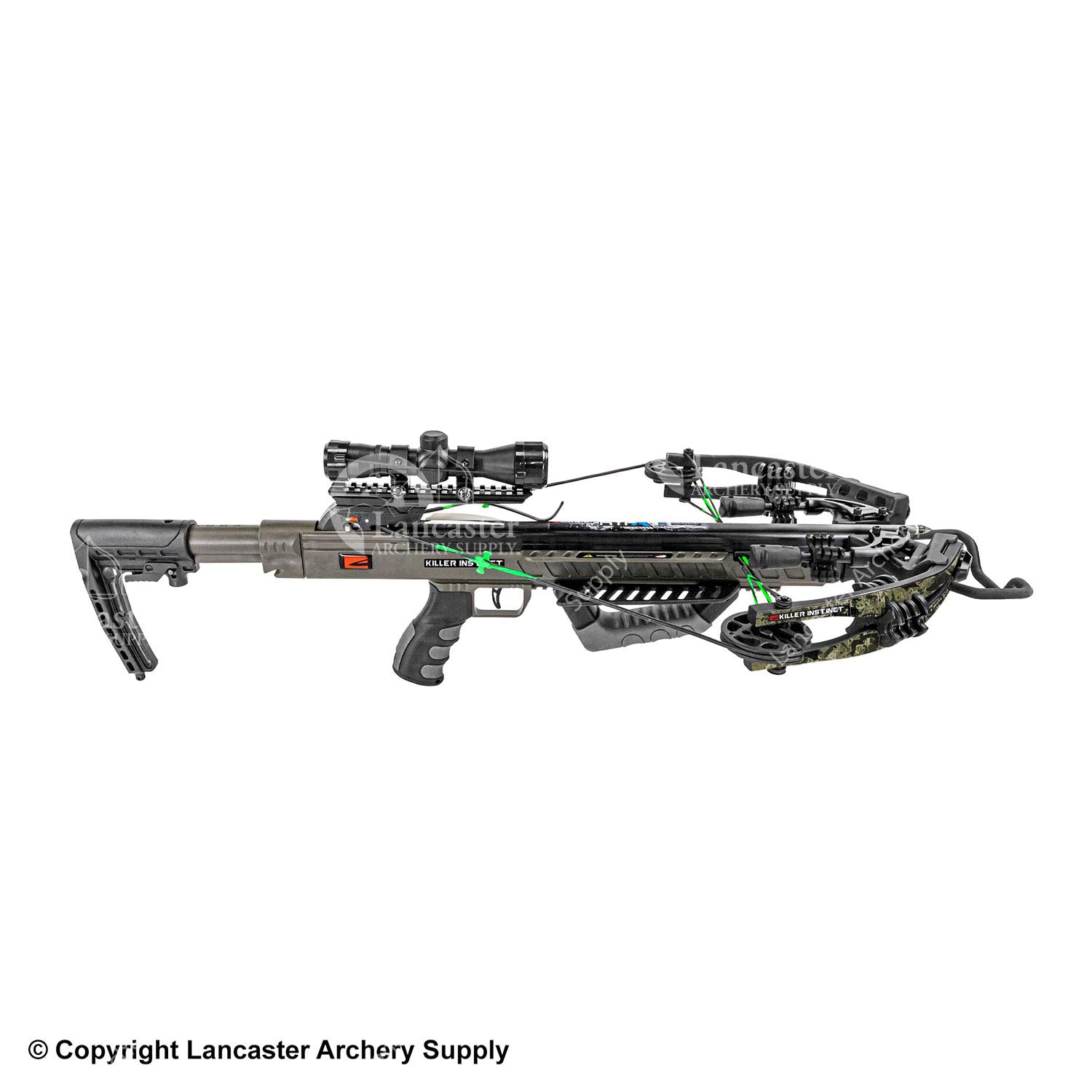 Killer Instinct Boss 405 Crossbow Package
Item # 3180035
|
Catalog Page # 557
MANUFACTURER REBATE
Purchase a qualifying Killer Instant Boss 405 Crossbow Package from July 1st, 2023 through October 31st, 2023, and receive $30 back when submitting a rebate through the manufacturer. The rebate must be postmarked by November 15th, 2023. Limit two submissions per customer or household. Terms and conditions are set by the manufacturer. See the rebate forms here for the Killer Instinct Boss 405.
FREE STANDARD GROUND SHIPPING
This product ships FREE to addresses in the US 48.
Learn More
Description
Reduced overall crossbow length is easy to handle and lightweight to carry
6-position AR-style buttstock and adjustable X-Lok provide a customized fit
Enhanced Micro-Lite aluminum barrel and 3.5-pound KillerTech™ trigger for consistent accuracy shot-after-shot
LUMIX 4 x 32 IR-W Scope, Rope Cocker, String Suppressors, 3-Bolt Quiver, (3) HYPR Lite Bolts (370 Grains) with Field Tips, Stick of Rail Lube
Included to cover standard, non-wearable parts for the life of the crossbow to the original registered owner
Includes:
4 x 32 IR-W Illuminated scope
Fast attach side mount quiver
Rope cocker
3 20"Premium Hyper lite Bolts
Rail lube
Specifications:
Speed: 405 Feet Per Second
Kinetic Energy: 134-FT-LB
Trigger: 3.5-LB
Width: 14.75" Cocked//18.75" Uncocked
Length: 33.5"-36"
Weight: 6.7-LB
Draw weight: 220 LB
Power Stroke: 13.25"
Camo: Green Stock//Chaos AE Camo Limbs