Muddy Swivel Ground Seat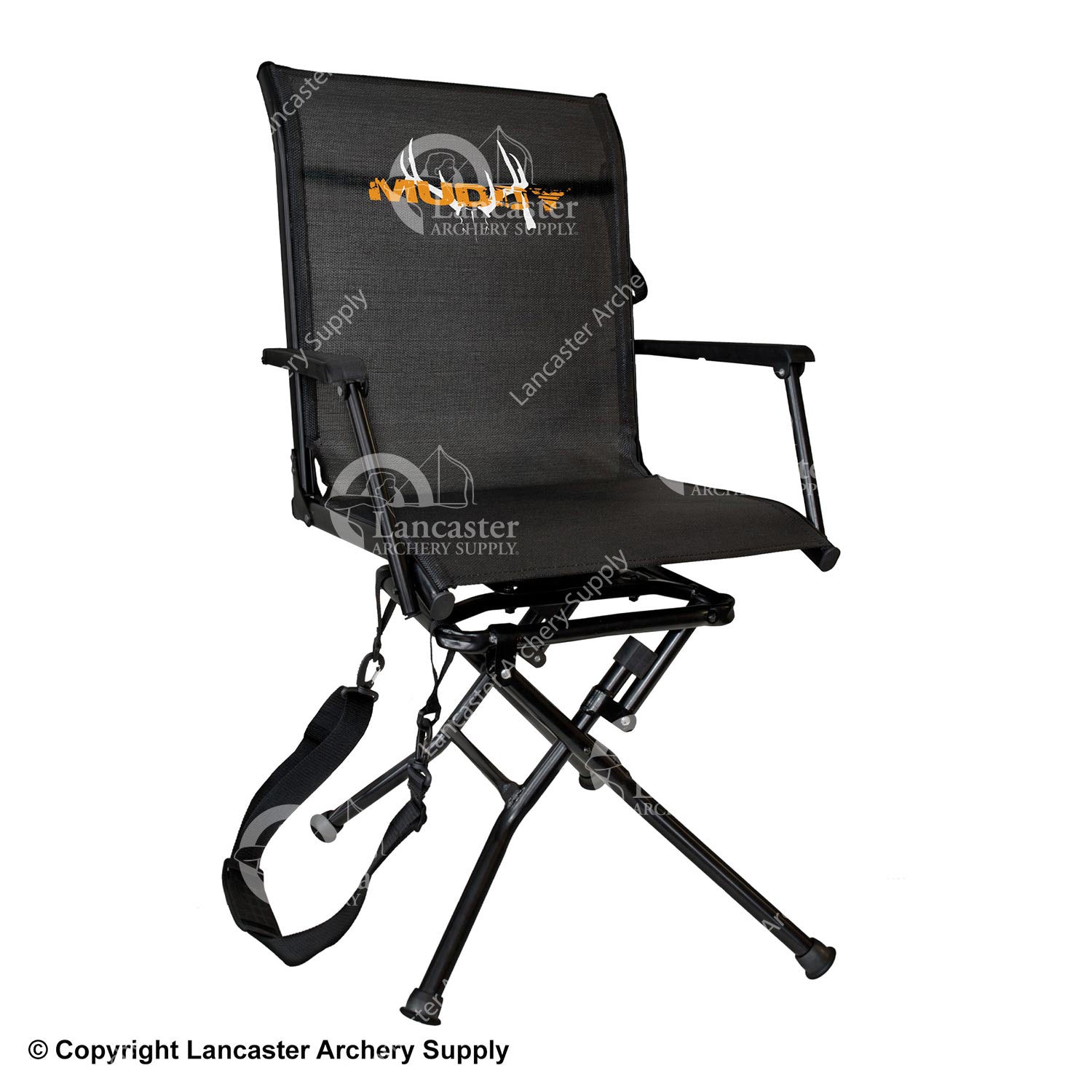 DISCONTINUED
Sorry, this product is discontinued and no longer available for purchase.
Description
Sit in a comfortable blind chair and extend your time in the outdoors

Wide Base for Increased Stability on varied terrain 
Packable and Easy to Carry with Included Strap
Comfortable Flex-Tek Seating Technology
Built-in armrest for all-day comfort
Swivels 360 Degrees for a clear shooting lane
Construction: Steel Frame
Seat material: Flex-Tek Seat
Weight: 15 Lbs.
Weight rating: 300 Lbs.