Uukha Xpro2 25" Carbon ILF Recurve Riser
Uukha Xpro2 25" Carbon ILF Recurve Riser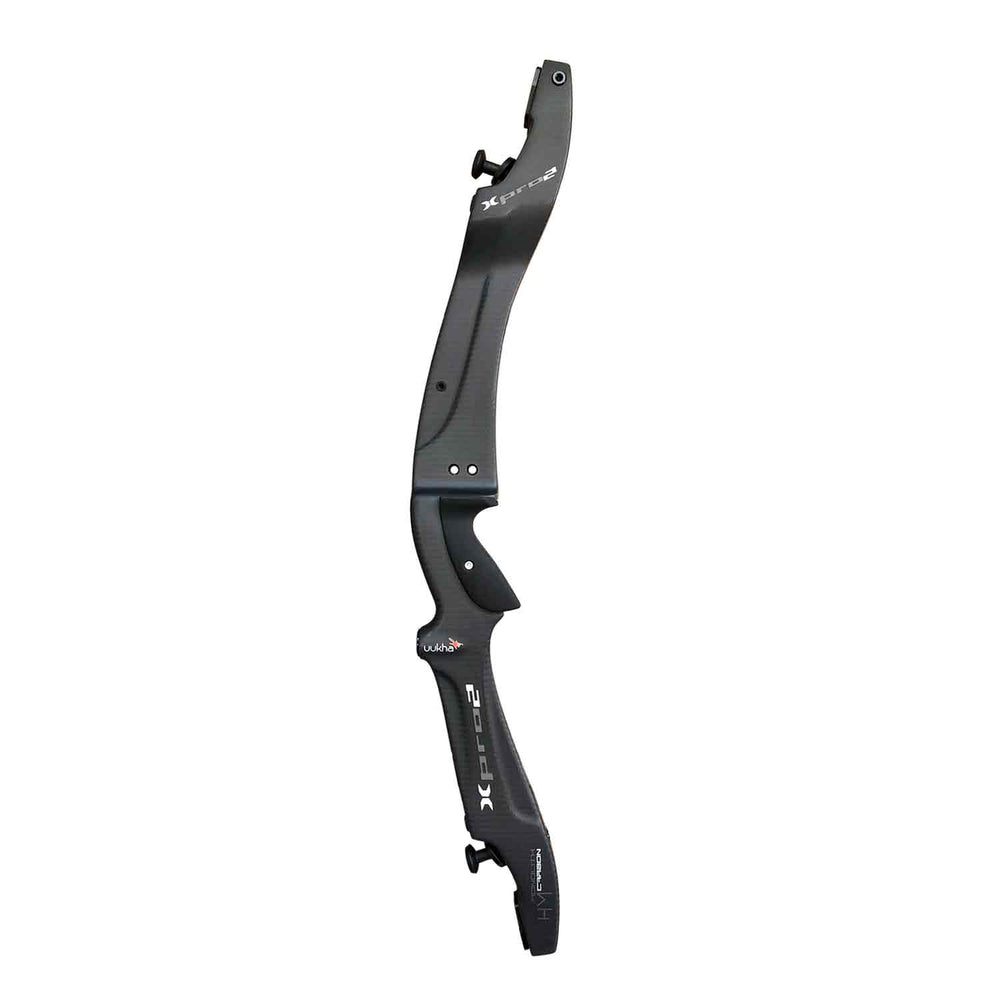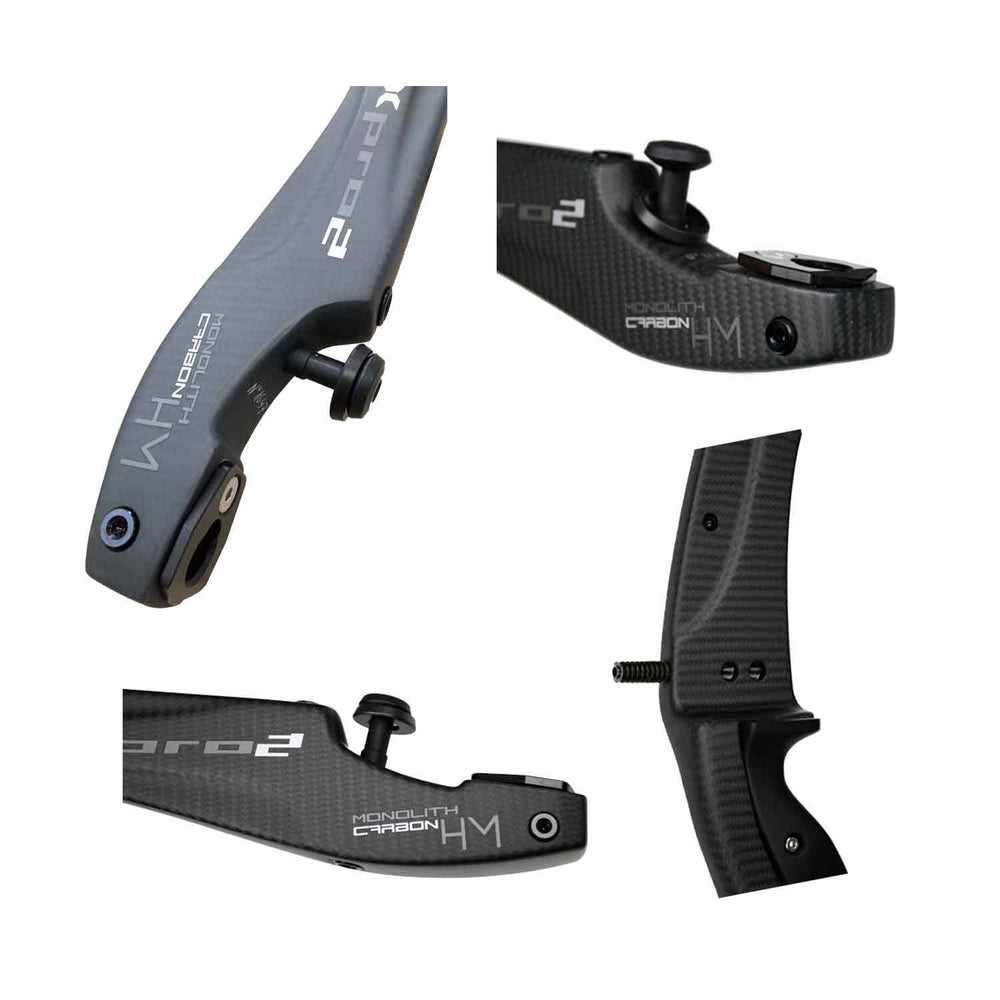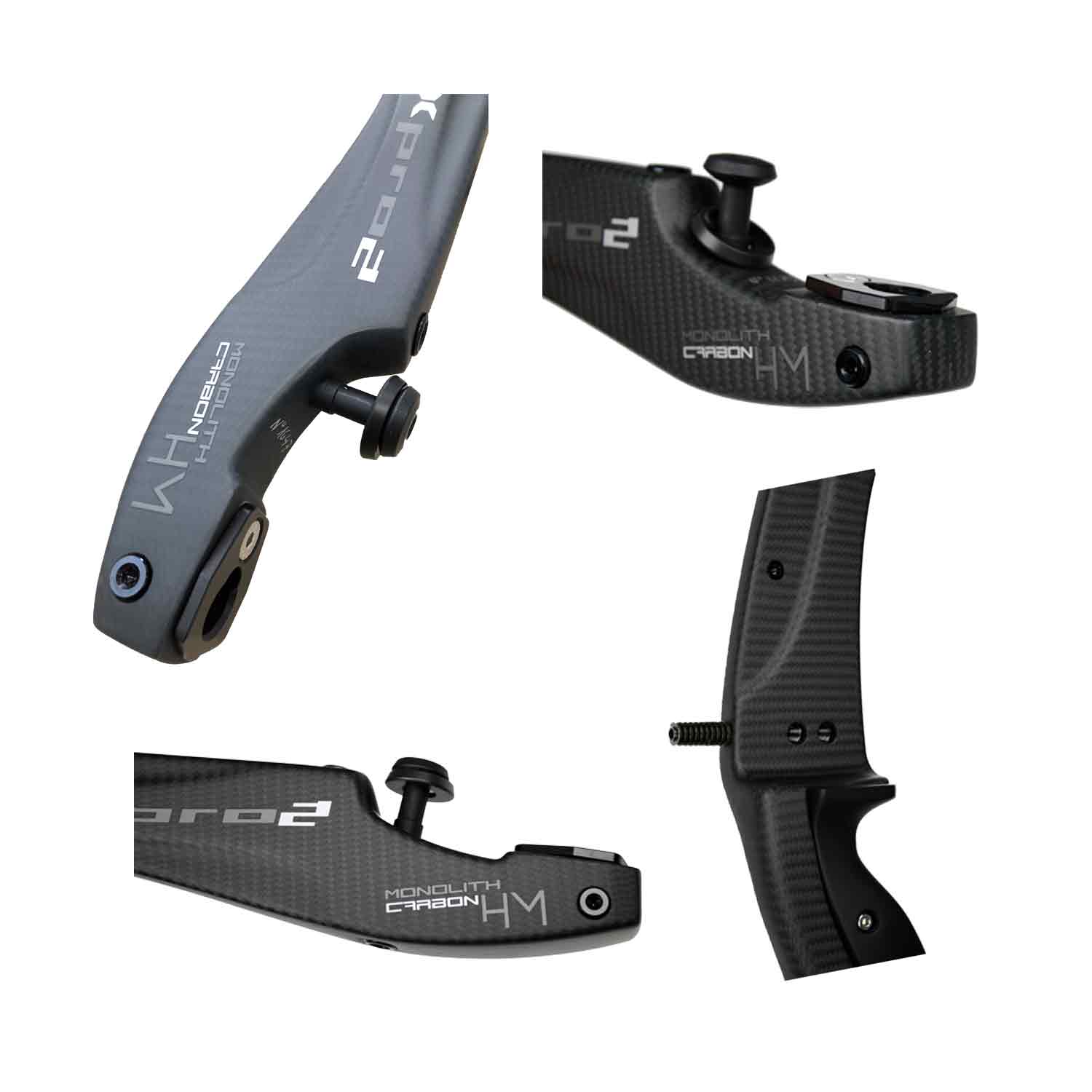 Uukha Xpro2 25" Carbon ILF Recurve Riser
FREE STANDARD GROUND SHIPPING
This product ships FREE to addresses in the US 48.
Learn More
Description
The Xpro2 25'' is one of the strongest, stiffest, and lightest risers available today.
Thanks to its 7075 aluminum alloy bolts and bushings, along with Monolith C and HM technology, the mass weight of the riser is only 1125g.
Archers who prefer a lighter riser will appreciate the lower mass weight, which will lead to more control and comfort, shot after shot, without fatigue.
Those looking for weight-induced stability may tune the riser via its 5/16" bushings by attaching either weights or a stabilizer, as desired. The riser is stiff enough to carry a substantial addition of weight without deforming during arrow release.
The lightweight Xpro2 25" with added weights is a better alternative than heavy risers, as it maximizes the moment of inertia for increased stability.
The use of Monolith C and HM Technology is expertly applied to provide archers with the best materials ever used to make a riser. Carbon is light and, unlike with aluminum risers, the flex can be controlled for better performance, vibration damping and a great feel throughout the shot.

Features:
Easy limb pocket adjustment: just one bolt for reliable and accurate alignments.
Magnetic clicker extension: strong and simple.
Tiller bolts with cylindrical guides for accuracy, along with a spherical head and washer pocket to follow the limb for repeatable orientation.
The clicker is recessed flush with the riser for greater arrow clearance.
CarbMat Finish (Carbon with a matte finish)
Specifications:
Construction: Prepreg Carbon Fiber
Limb Pocket Style: ILF
Length: 25"
Weight: 2.48 lbs (1125 g)
Dexterity: LH and RH