Wild Society Chicken Pad Thai Freeze Dried Meal
Wild Society Chicken Pad Thai Freeze Dried Meal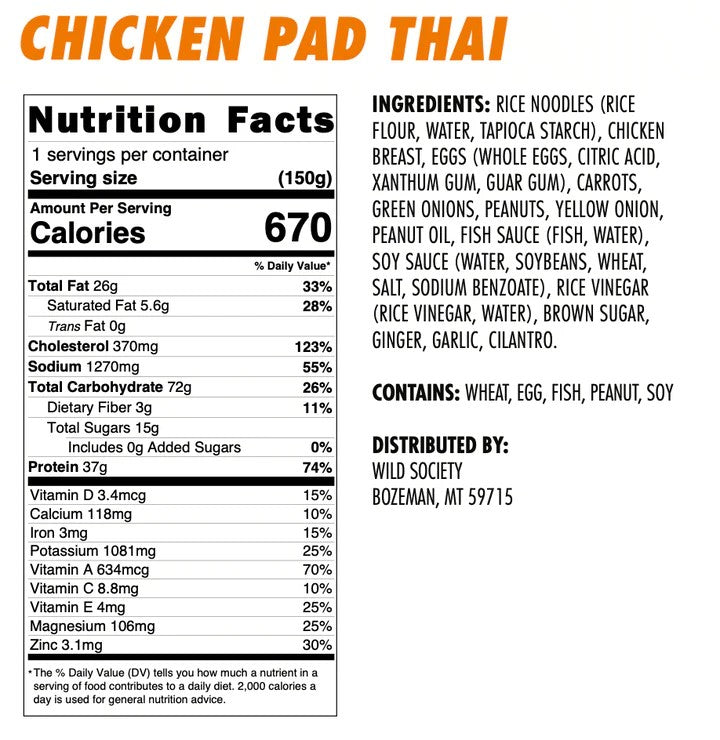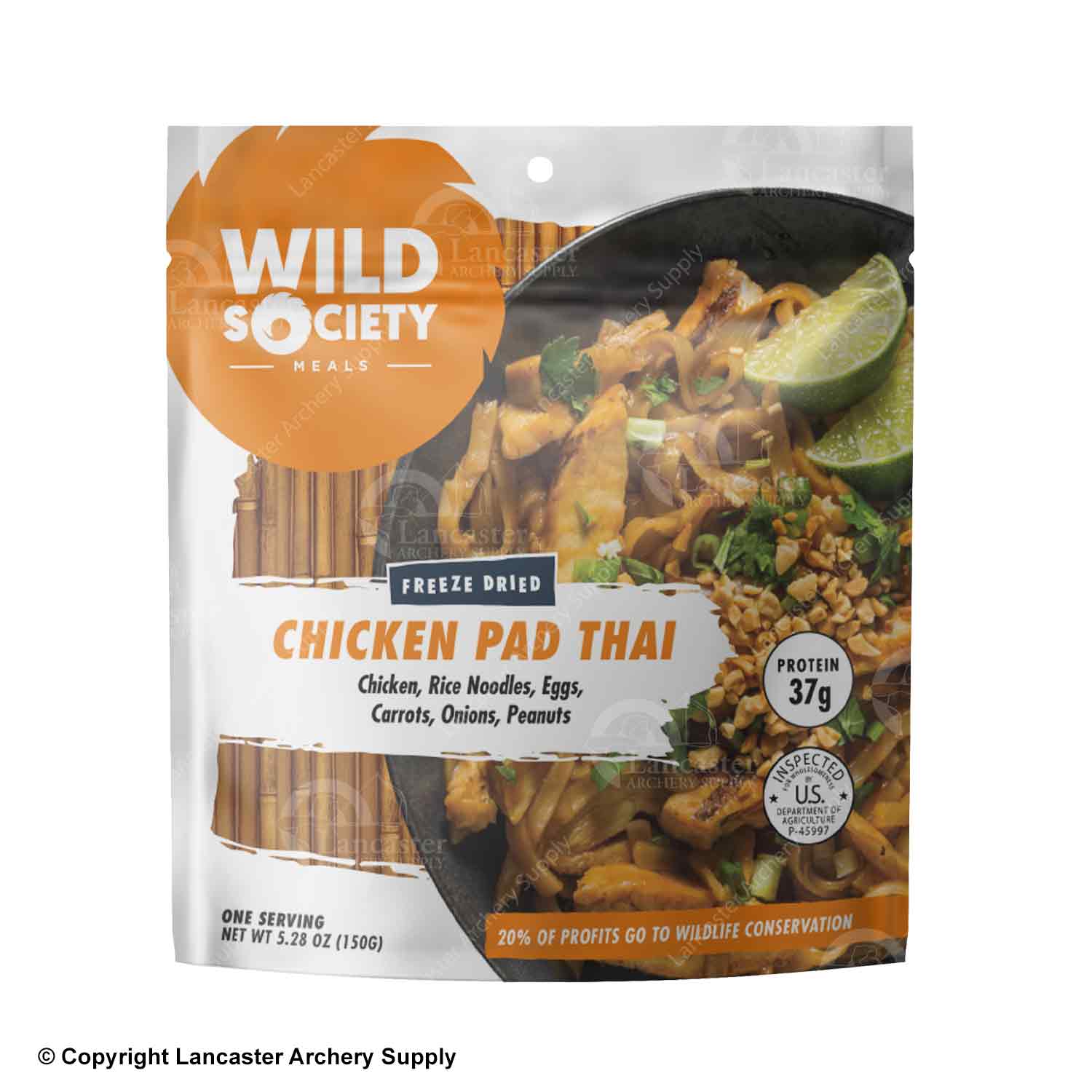 Wild Society Chicken Pad Thai Freeze Dried Meal
Description
Wild Society Chicken Pad Thai, a delightful fusion of Thai flavors and modern convenience. Prepare to embark on a culinary journey with tender chicken, rice noodles, and an authentic Pad Thai sauce, all perfectly balanced to create a harmonious symphony of taste and texture.
High protein 
Premium quality ingredients
Chef crafted and prepared 
Ready in minutes
20% of profits back to actionable conservation"