Wild Society Chicken Pasta Primavera Freeze Dried Meal
Wild Society Chicken Pasta Primavera Freeze Dried Meal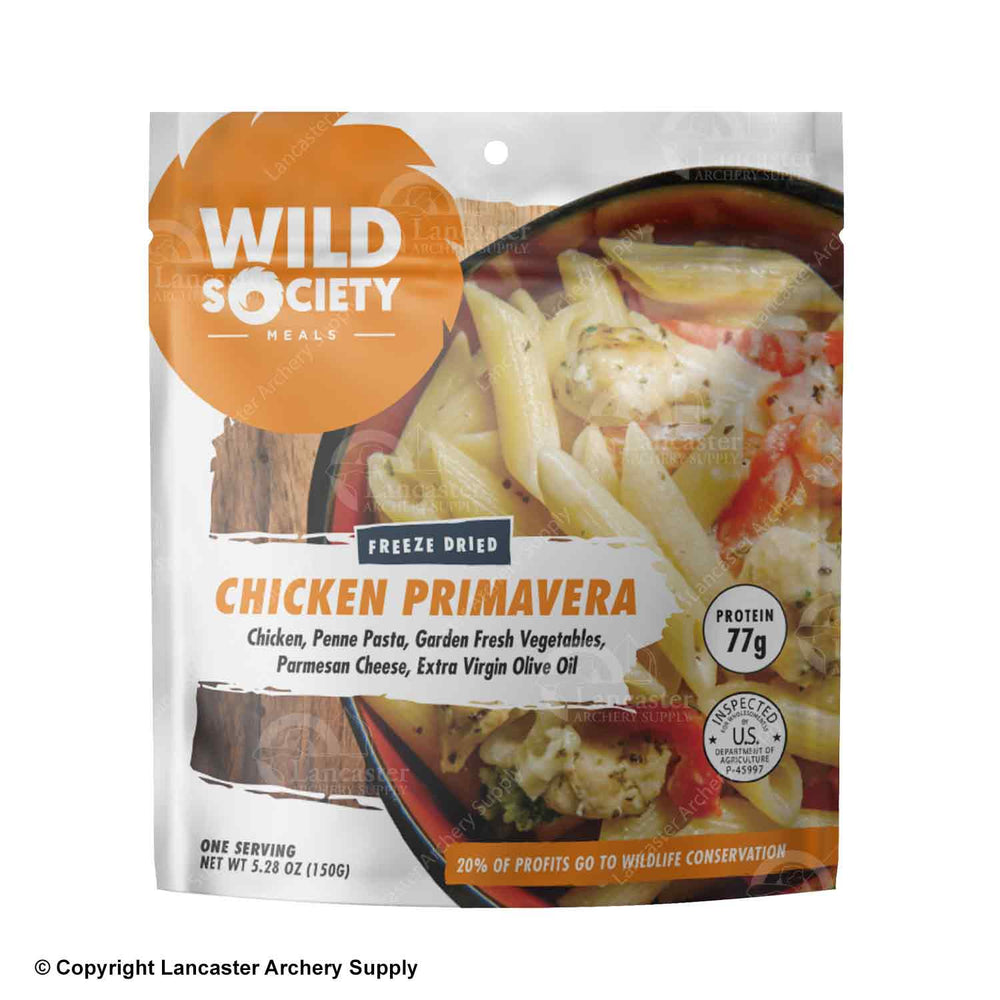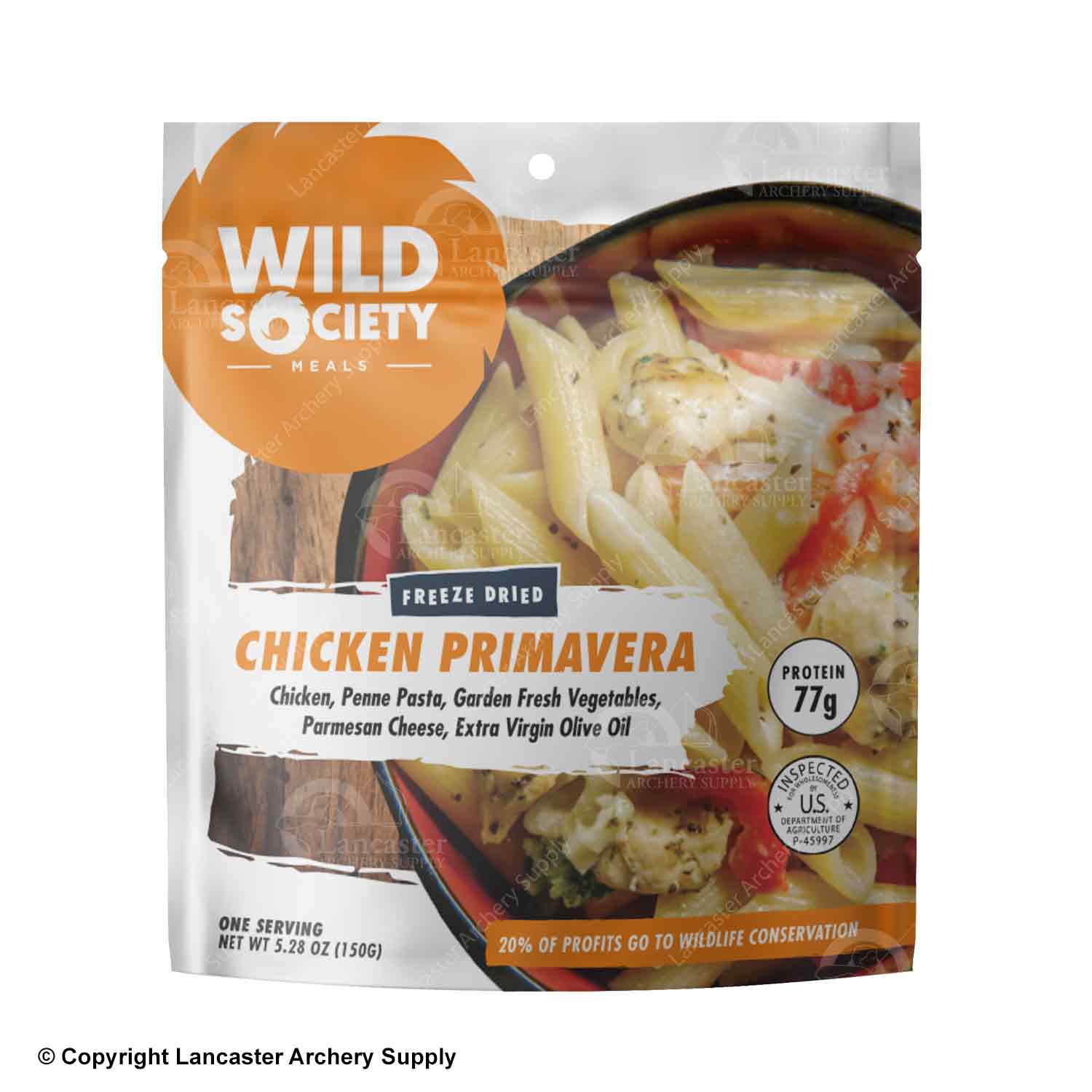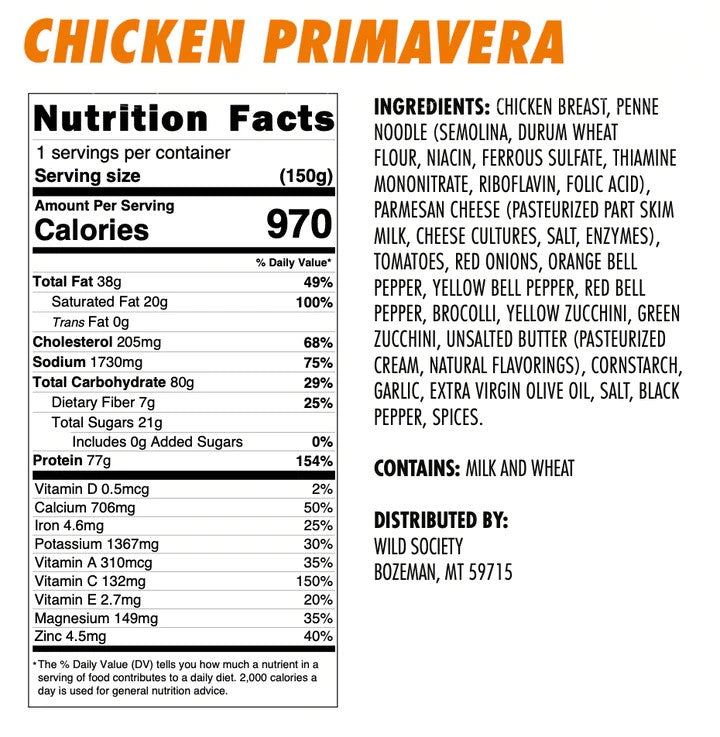 Wild Society Chicken Pasta Primavera Freeze Dried Meal
Description
Wild Society Chicken Pasta Primavera is a delightful combination of tender chicken, vibrant vegetables, and al dente pasta. Experience the freshness and flavors of a garden-inspired dish, where the succulent chicken is paired with a colorful medley of seasonal vegetables. The pasta is cooked to perfection, providing a satisfying texture that complements the tender chicken and crisp vegetables.
High protein 
Premium quality ingredients
Chef crafted and prepared
Ready in minutes
20% of profits back to actionable conservation"