Wild Society Steak Fajita and Rice Freeze Dried Meal
Wild Society Steak Fajita and Rice Freeze Dried Meal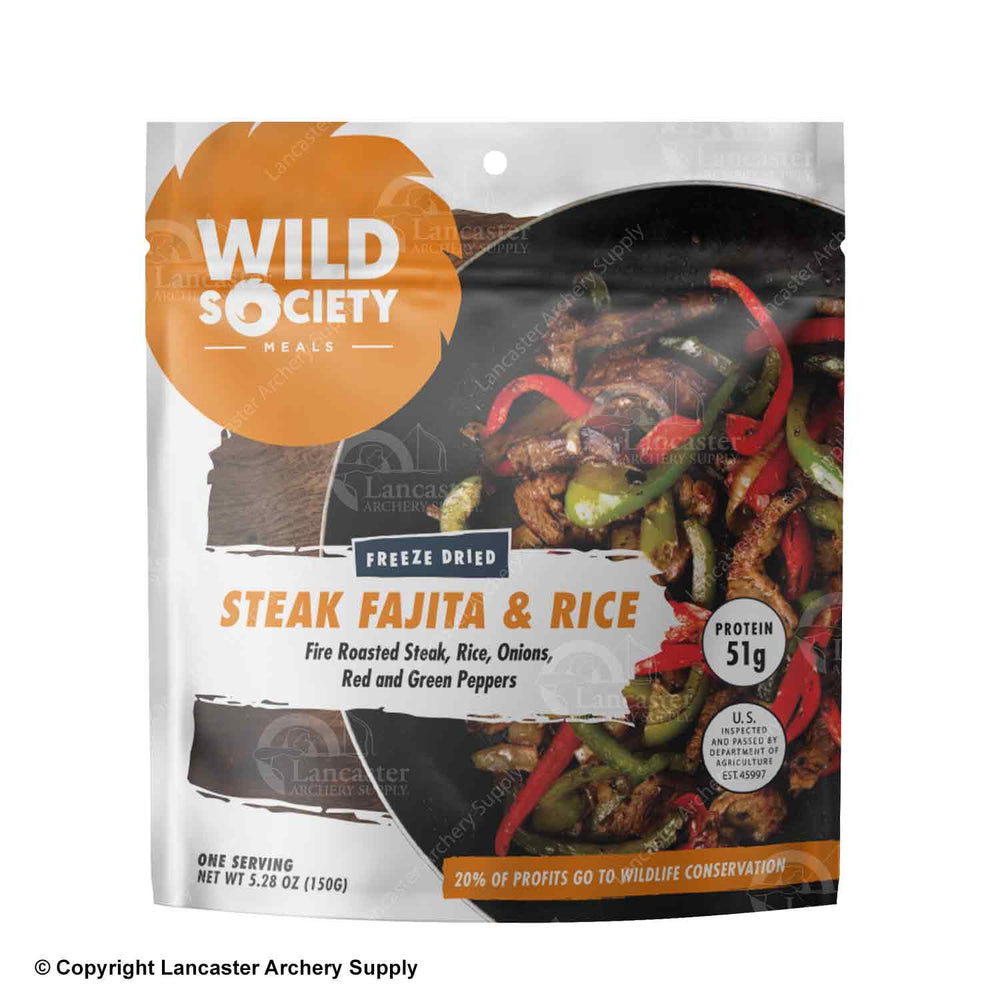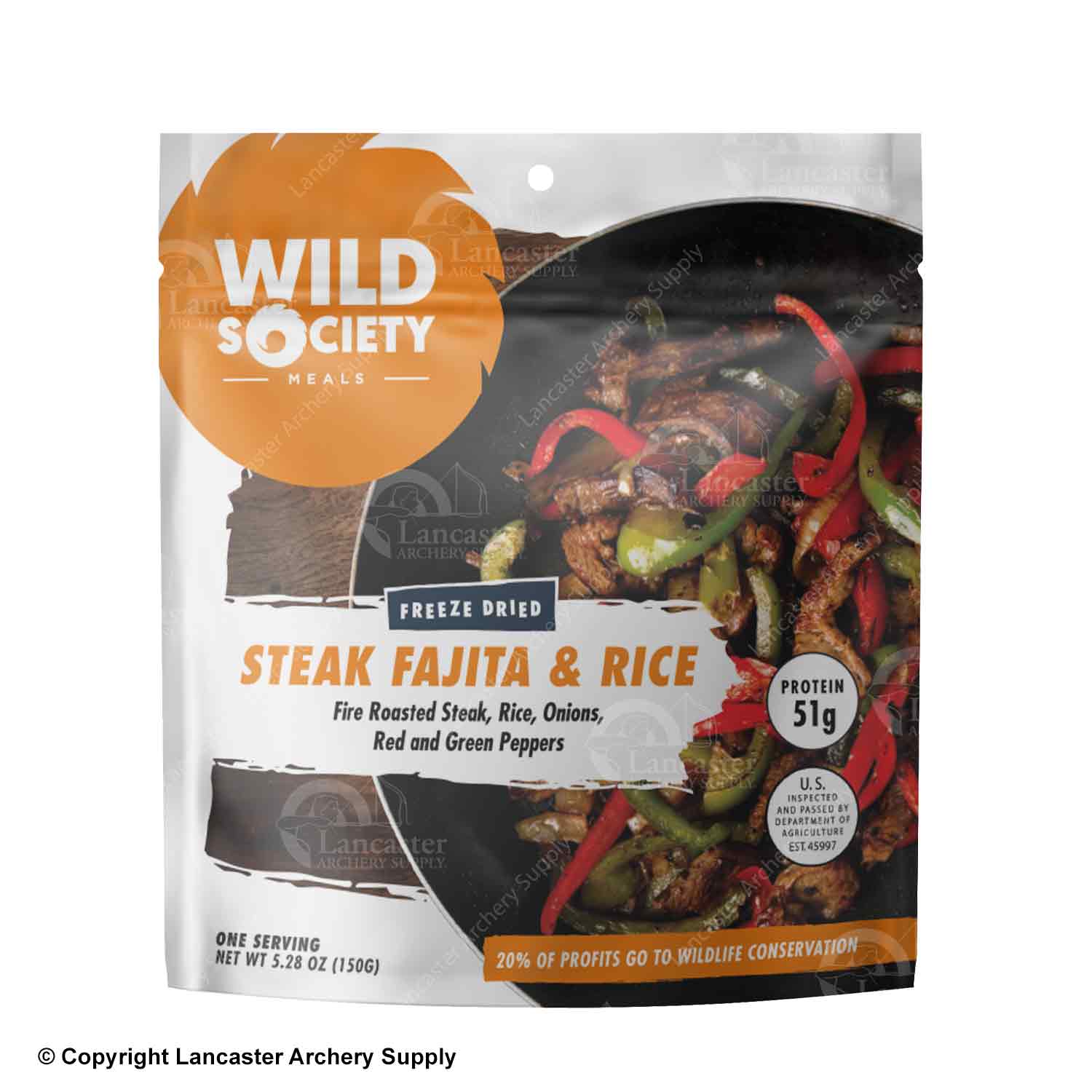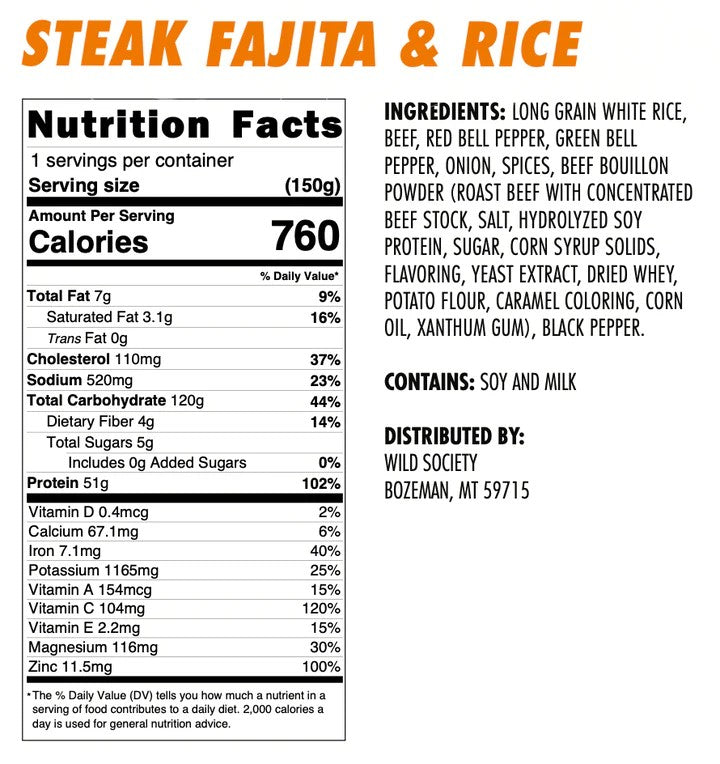 Wild Society Steak Fajita and Rice Freeze Dried Meal
Description
Wild Society Steak Fajita and Rice, a mouthwatering blend of tender steak, sizzling peppers, onions, and fluffy rice. Get ready to savor the flavors of a sizzling fajita platter wherever you go. Our carefully selected cuts of steak are seasoned to perfection, ensuring optimal tenderness and taste. Combined with the vibrant medley of peppers and onions, each bite offers a symphony of savory flavors.
High protein
Premium quality ingredients
Chef crafted and prepared 
Ready in minutes 
20% of profits back to actionable conservation"