Yeti Camino Carryall 35 2.0 *Limited Edition* Black Bag
Yeti Camino Carryall 35 2.0 *Limited Edition* Black Bag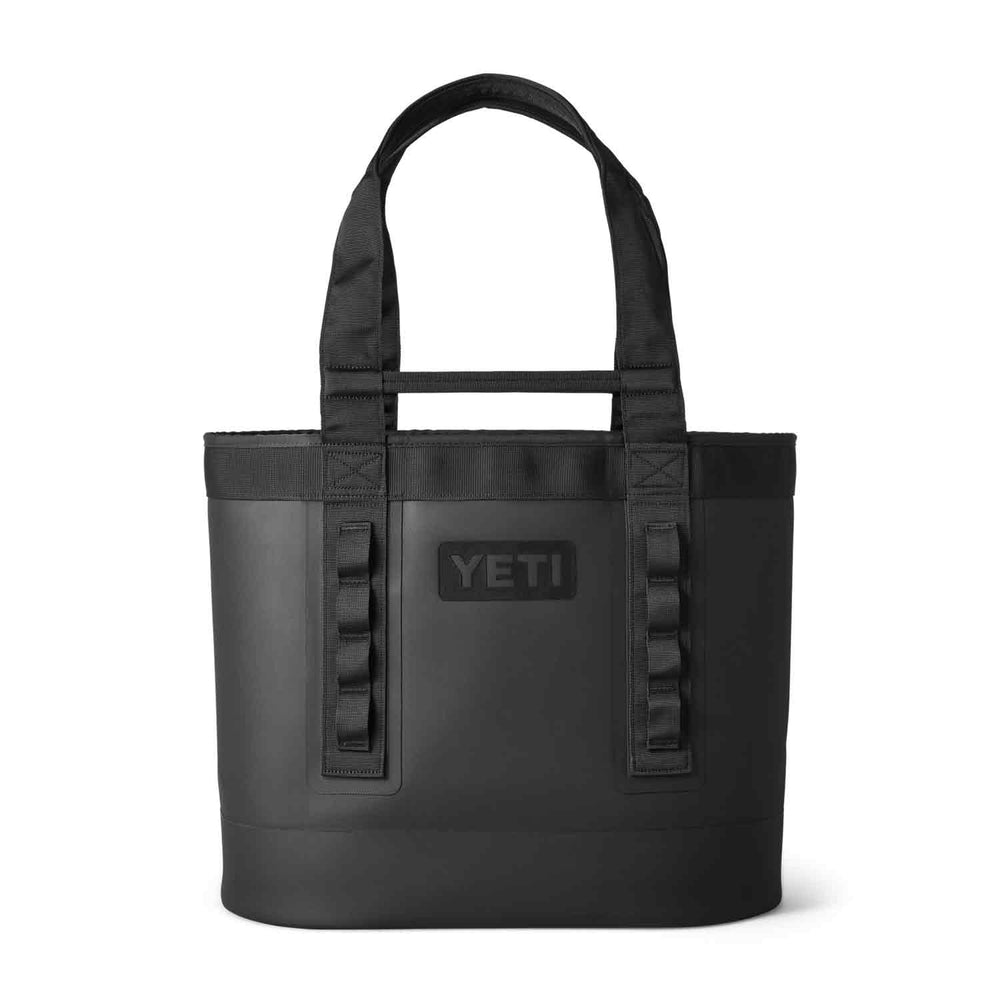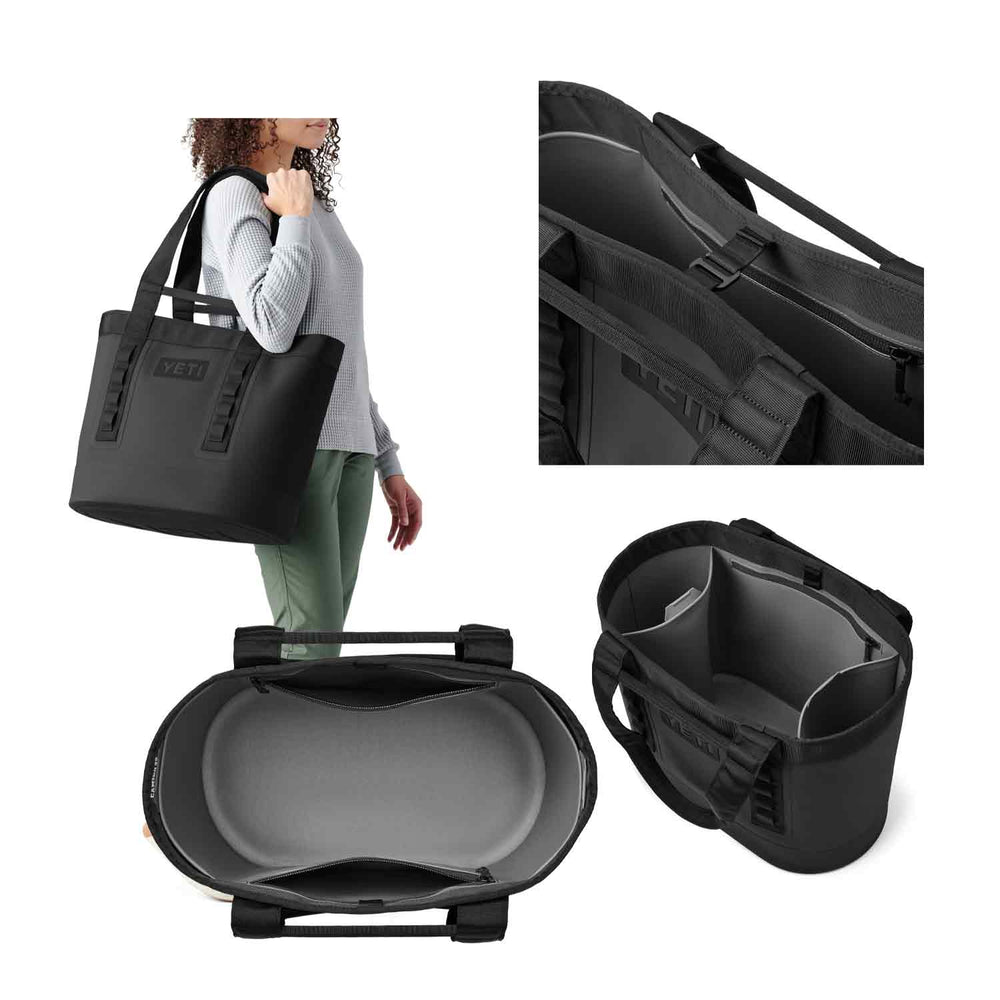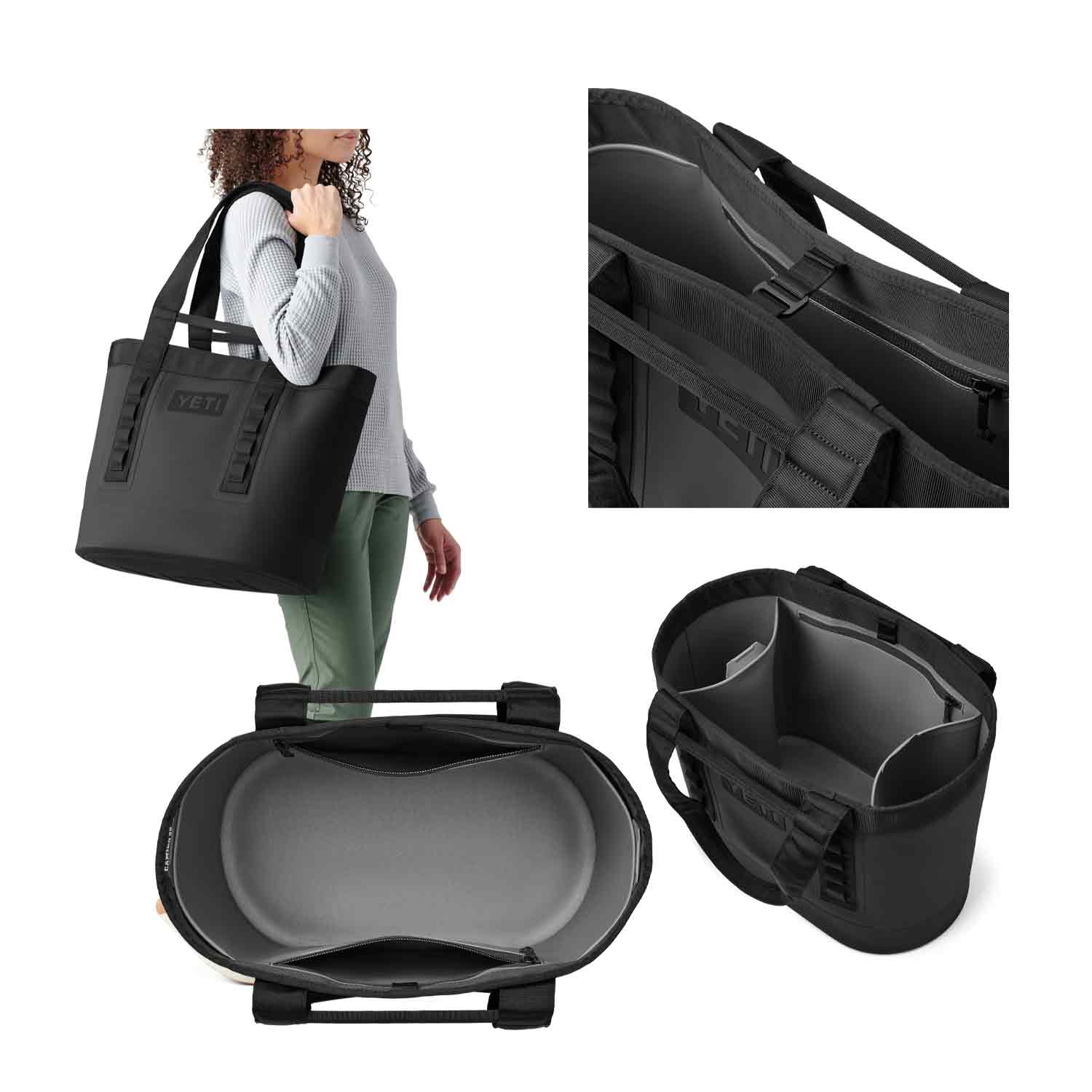 Yeti Camino Carryall 35 2.0 *Limited Edition* Black Bag
FREE STANDARD GROUND SHIPPING
This product ships FREE to addresses in the US 48.
Learn More
Description
Not too Small, not too Big, Perfectly Tough.
Tough inside and out, the Camino 35 Carryall features deployable dividers and two interior zippered pockets. Made from the same waterproof, ultra-durable, and easy-to-clean material as the Panga Duffel, this tote bag will keep sandy wetsuits contained , protect gear from mud and puddles, and provide a tough barrier against climbing equipment. Designed to make any adventure's dirty work a little easier, the Camino 35 Carryall is the perfect all-purpose, here-to-there bag for every day.
Features: 
Durable Construction: This standup companion has a waterproof, puncture-resistant ThickSkin Shell that keeps moisture and frays at bay. And its sturdy EVA Molded Bottom, the bag stays upright, and water stays out. 
Multiple Ways to Carry: The Camino 35 2.0 Carryall is a haul-it-anywhere, up-for-anything tote. Throw it over your shoulder or pick it up by the CrossBar Handles. Whichever way you choose this bag pulls its weight, so you can carry on with your day. 
Deployable Dividers: The Camino 35 Carryall features deployable dividers so you can keep your gear organized and at the ready. Simply tuck away the dividers when not in use to create on large compartment. 
Specifications: 
Dimensions: 18.2" x 9.9" x 15"
Weight: 3.1 lbs
Built for a day out or a weekend off
4 Loop Hitchpoint Grid
Perfect for picnic supplies or camping essentials
Deployable dividers fit all Rambler® Bottle sizes, all Yonder® Bottle sizes, and Half Gallon Jug