AAE The Max Adhesion Kit
AAE The Max Adhesion Kit
Item # 1790212
|
Catalog Page # 142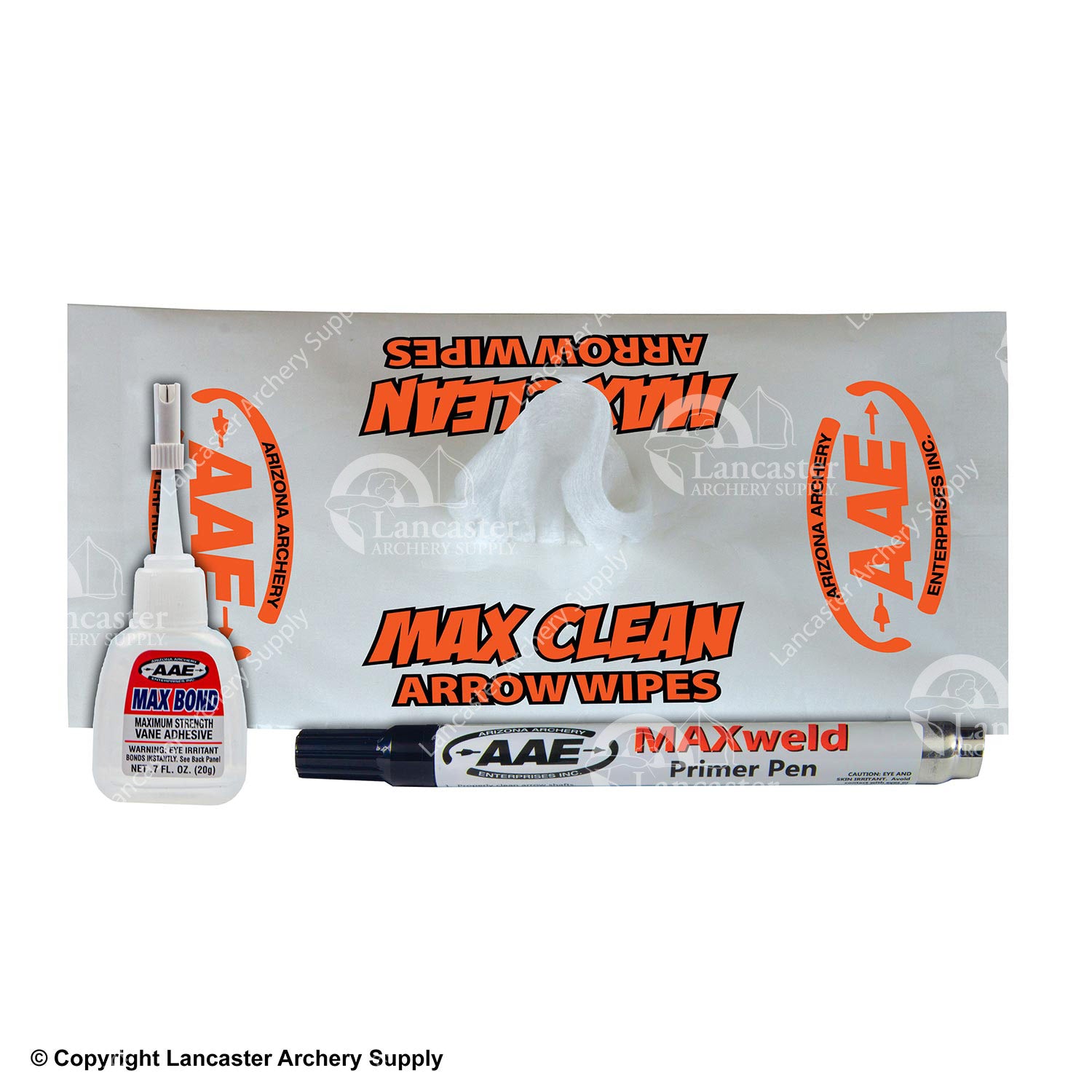 AAE The Max Adhesion Kit
Item # 1790212
|
Catalog Page # 142
HAZARDOUS
This product can only be shipped via UPS Ground.
Learn More
PROPOSITION 65
WARNING: cancer and reproductive harm.
Learn More
Description
As its name suggests the AAE Max Adhesion Kit gives you an easy way to securely glue vanes onto your arrow shafts. The max wipes give you a clean surface to start on, the primer pen preps the base of the vane to allow better adhesion. The Max bond glue adheres quickly making this a great solution for any archer looking to fletch their own arrows.
Features:
Allows for the best vane and fletching adhesion for your arrows
Works great with all AAE vanes
Designed to give you the best of the best in fletching arrows
Max wipes clean oils and debris from the shaft for a clean surface and a superior bond
Max weld primer pen preps the base of the vane to allow the glue to stick better to the vane
Max bond glue adheres quickly