Diamond Pro 320 Bow w/ RAK Package
Diamond Pro 320 Bow w/ RAK Package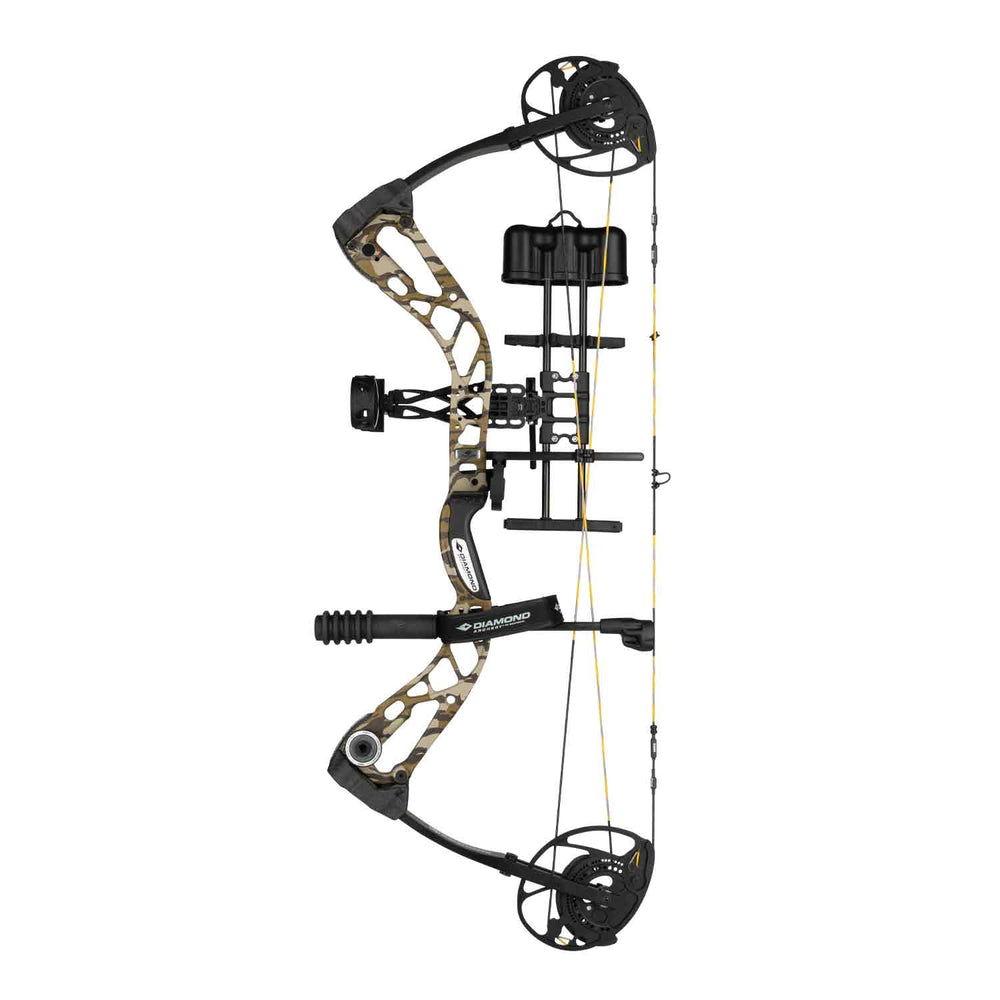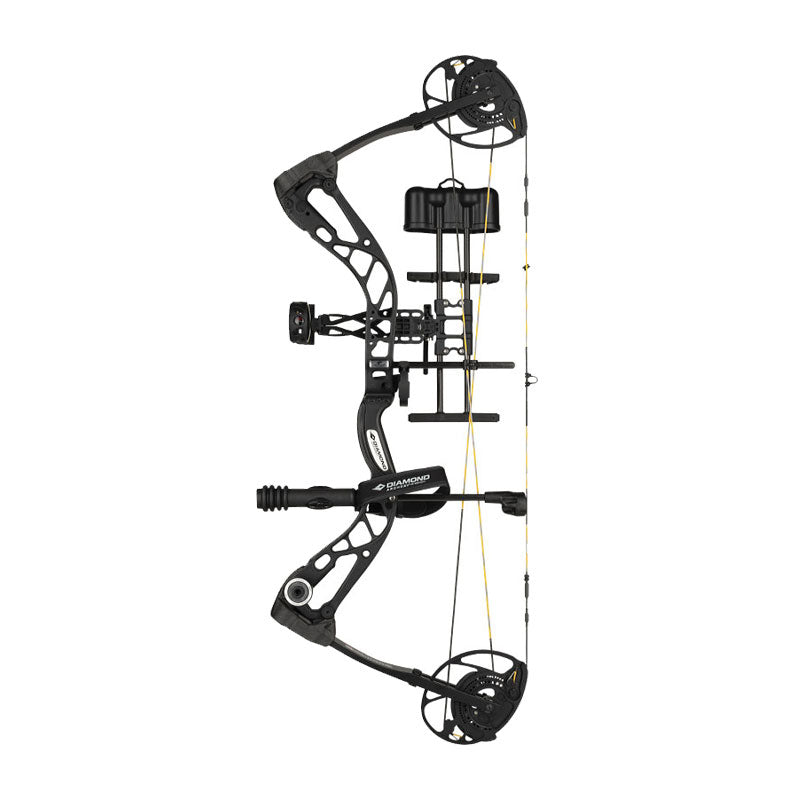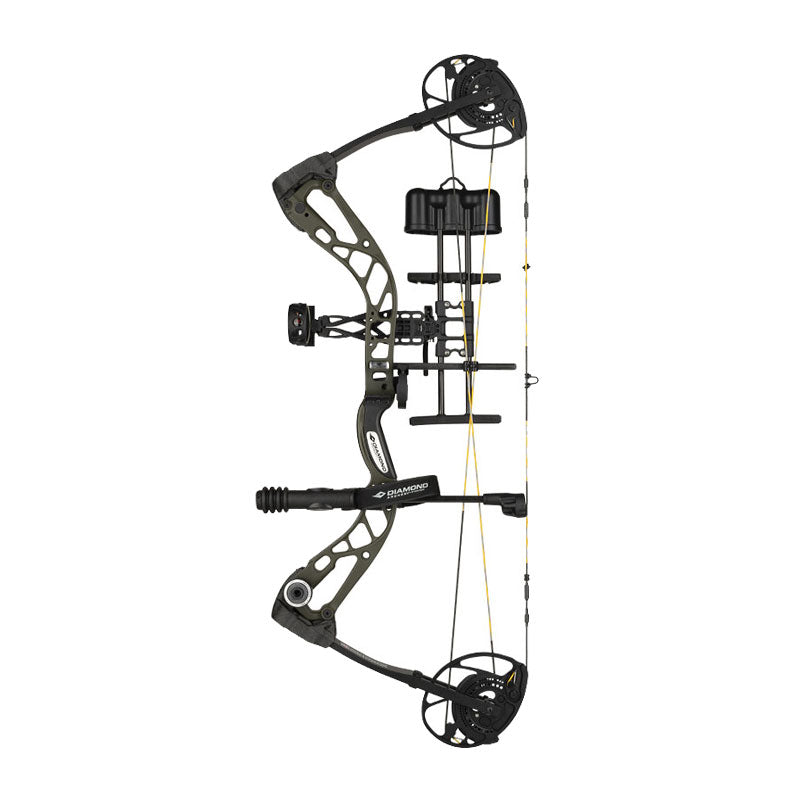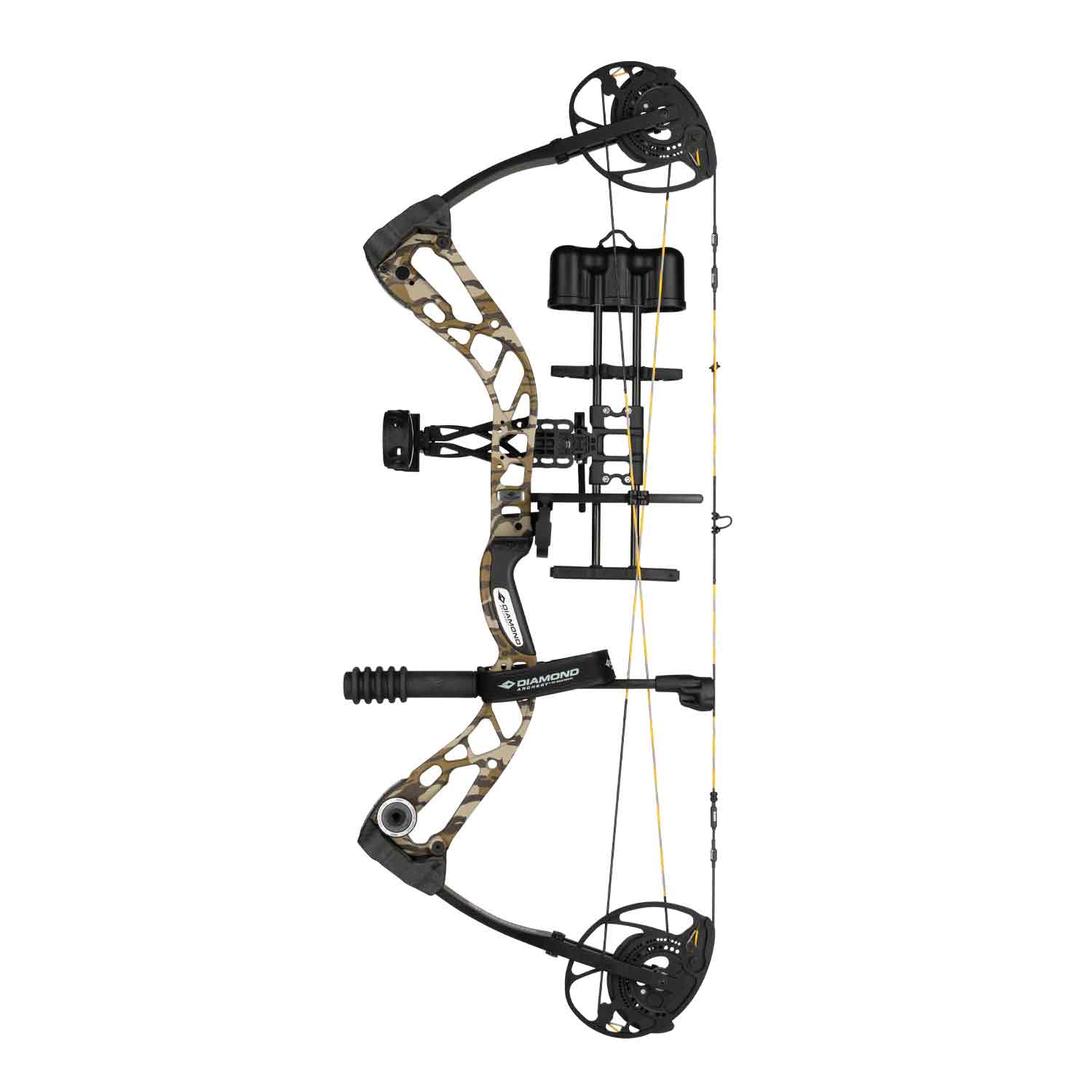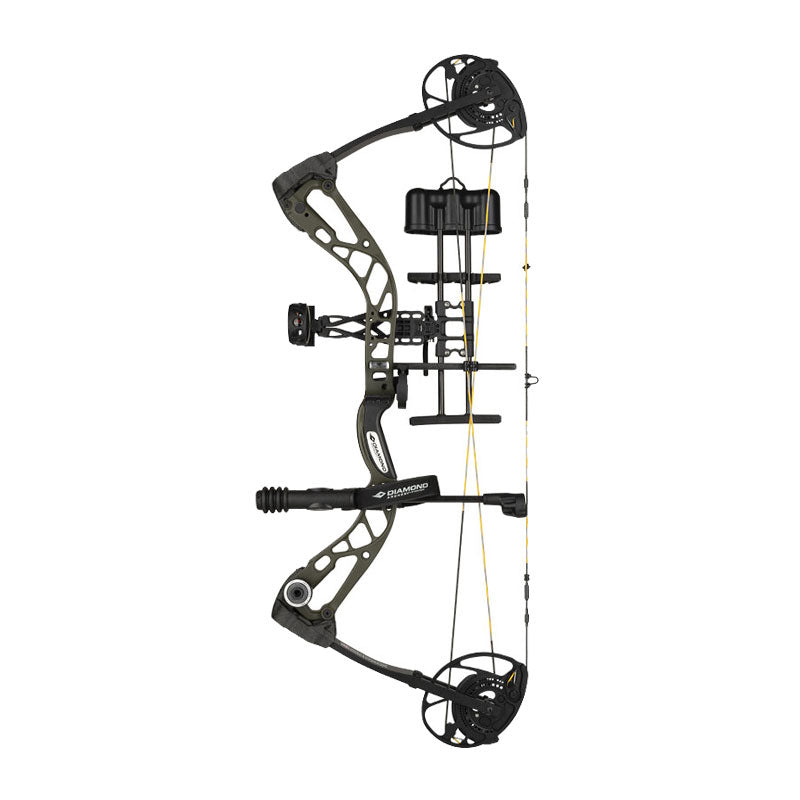 Diamond Pro 320 Bow w/ RAK Package
IN-STORE ONLY
Manufacturer policy does not allow this product to be purchased online.
Learn More
Description
Introducing the Diamond Pro 320, a Diamond Pro Shop exclusive. From youth to adult, and novice to expert, this bow is perfect for every skill level. Complete with unmatched versatility and precision, this bow adapts as you grow, and is built to take on any challenge. The Diamond 320 isn't just a bow; its a commitment to excellence.
Available solely through select dealer pro shops. 
Available in both package and barebow configurations.  
Features:
The Synchronized Binary Cam system is engineered with two perfectly symmetrical cams slaved together for a flat-line nock travel and bombproof consistency.
EZ-Adjust System for simple draw weight adjustments.
Ultra-versatile and adjustable featuring a 63 lb draw weight range. perfect for youth to adult, beginner to avid archer. 
 
Specifications: 
Axle to Axle: 32"
Brace Height: 7-¼ "
IBO Speed: Up to 320 FPS
Mass Weight: 3.6 lbs (1633 g)
Draw Weight Range: 7 - 70 lbs
Draw Length: 15" - 31"
Dexterity: LH and RH
Cam/Mod: Synchronized Binary Cam System
Available Colors: Black, OD Green, Bottomlands
Package Includes:
Octane Bantam 5 Quiver
Octane Stryker 5-Pin Sight
Octane Octagon Pro Brush Rest
Octane Boost Stabilizer
Diamond Wrist Strap