Doinker eXo Hunter 6" Stabilizer (Colors)
Doinker eXo Hunter 6" Stabilizer (Colors)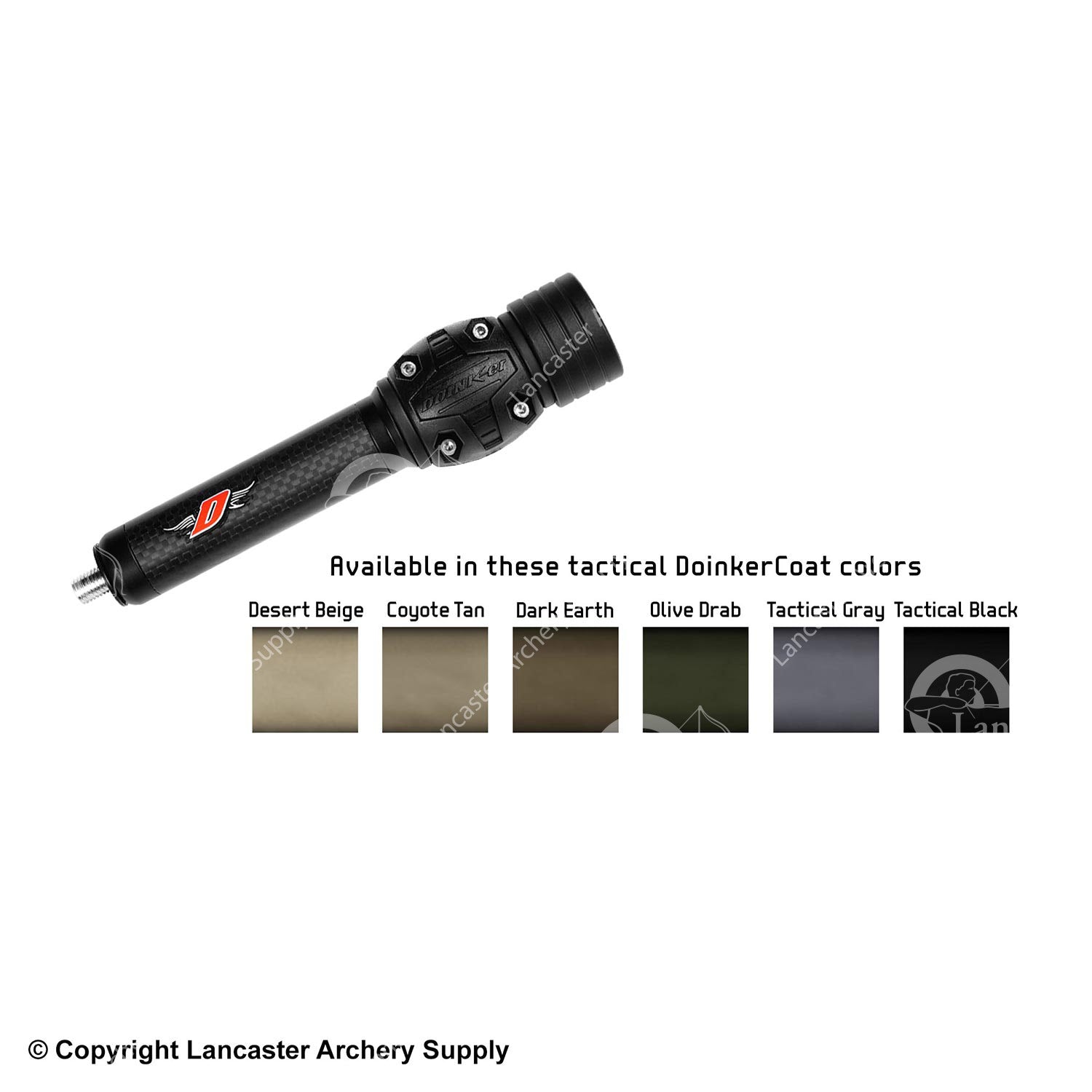 Doinker eXo Hunter 6" Stabilizer (Colors)
DISCONTINUED
Sorry, this product is discontinued and no longer available for purchase.
Description
• Combines an extremely strong carbon body with the new EXO dampener
• Delivers maximum stability while producing a silent shot
• 4 oz. of weight included
• Additional weight can be added between the stabilizer and the EXO dampener
• Allows you to customize this stabilizer to you
• Length: 6"
• Total weight: 8.0 oz.