E-Tac LED Sight Light
E-Tac LED Sight Light
Item # 9620001
|
Catalog Page # 174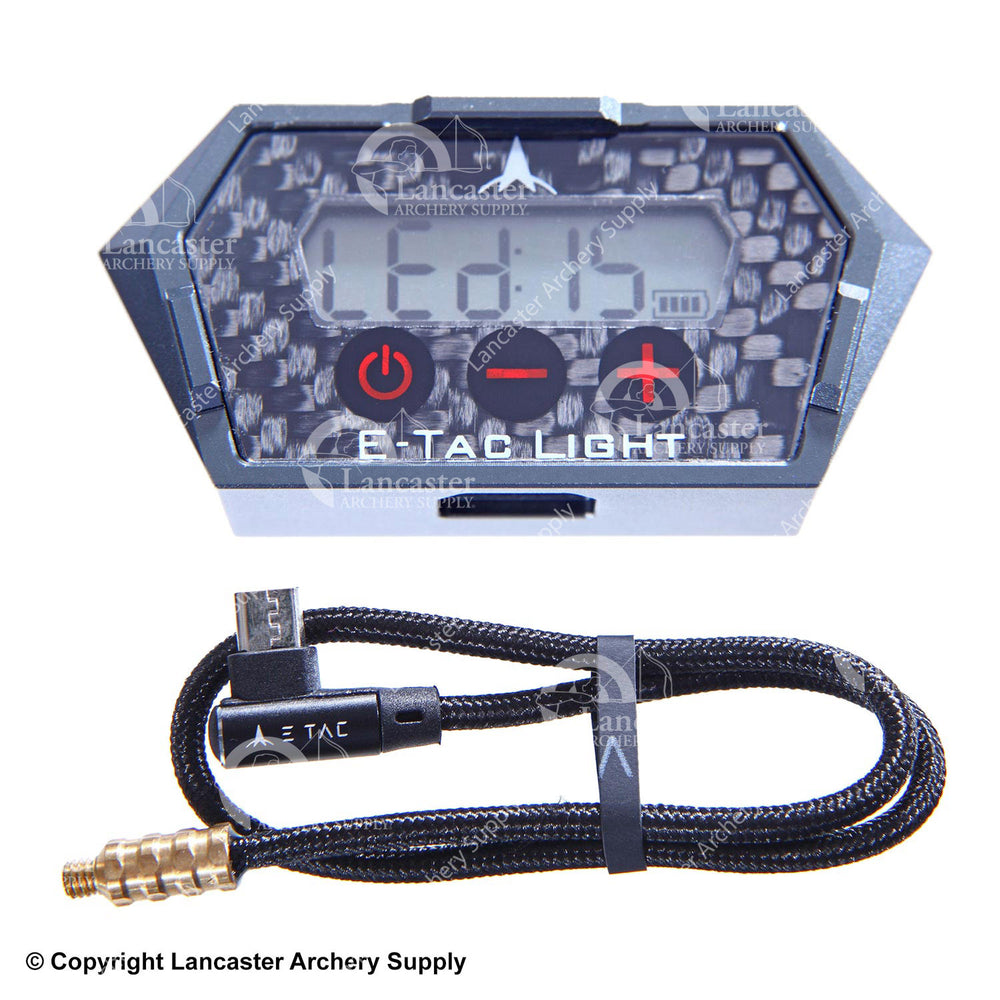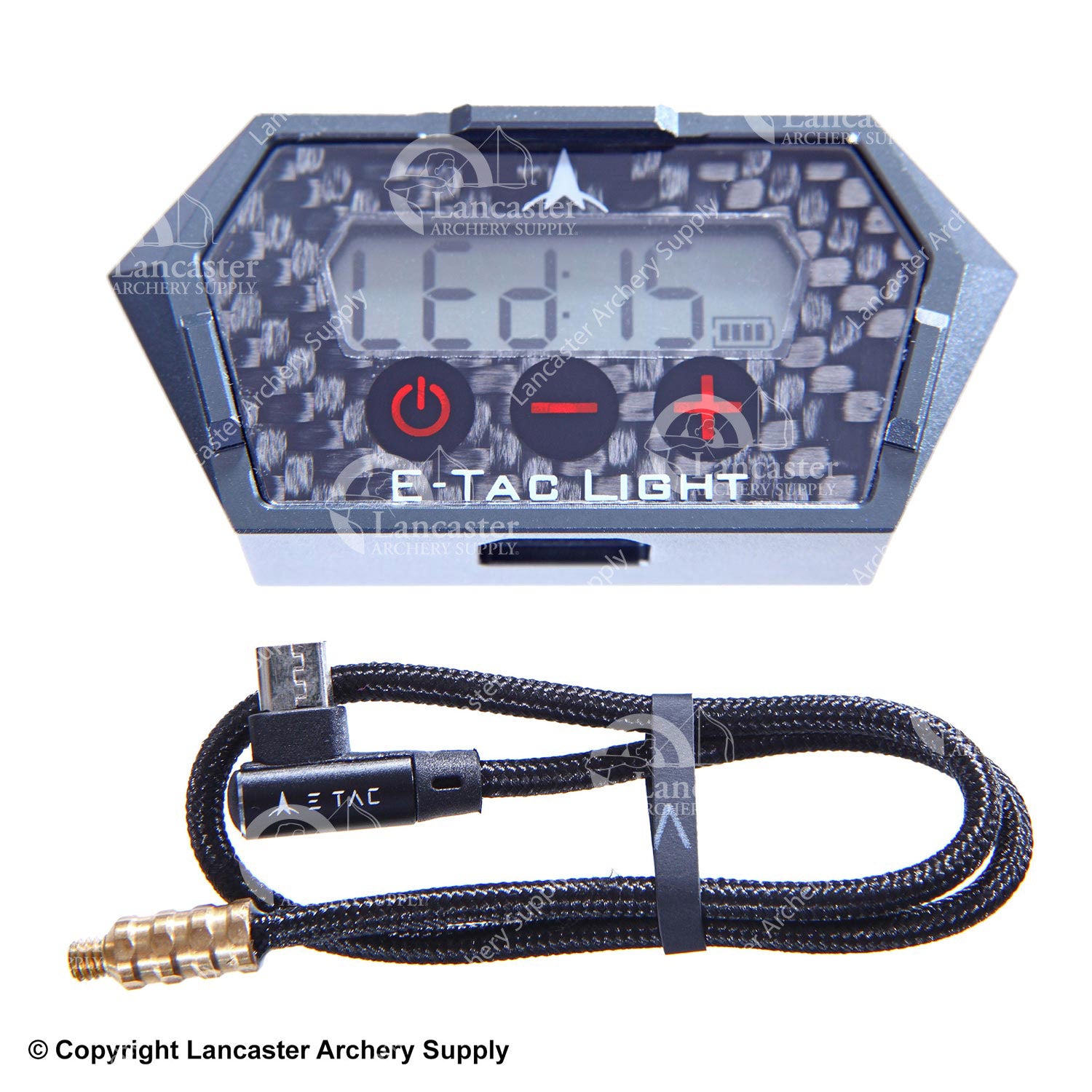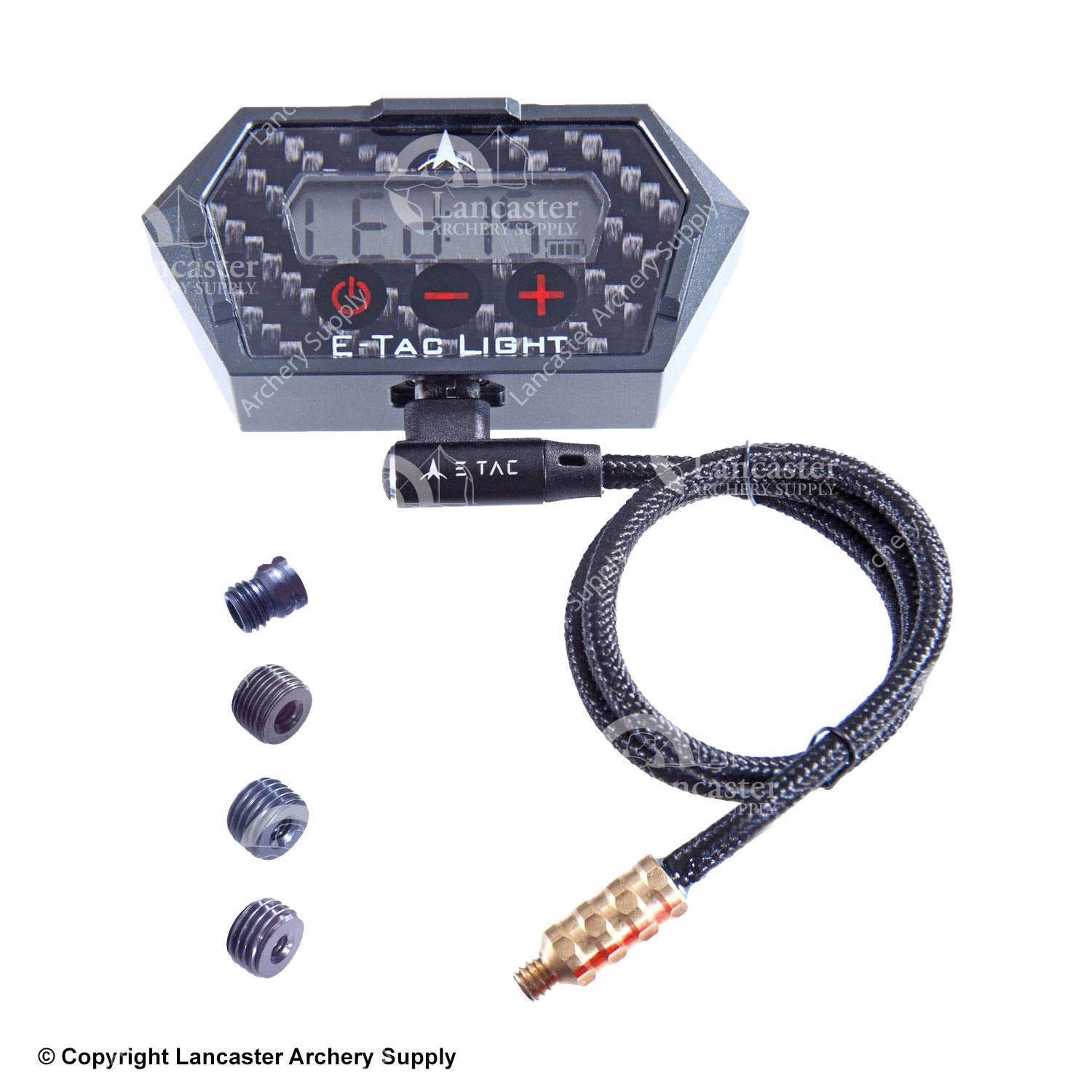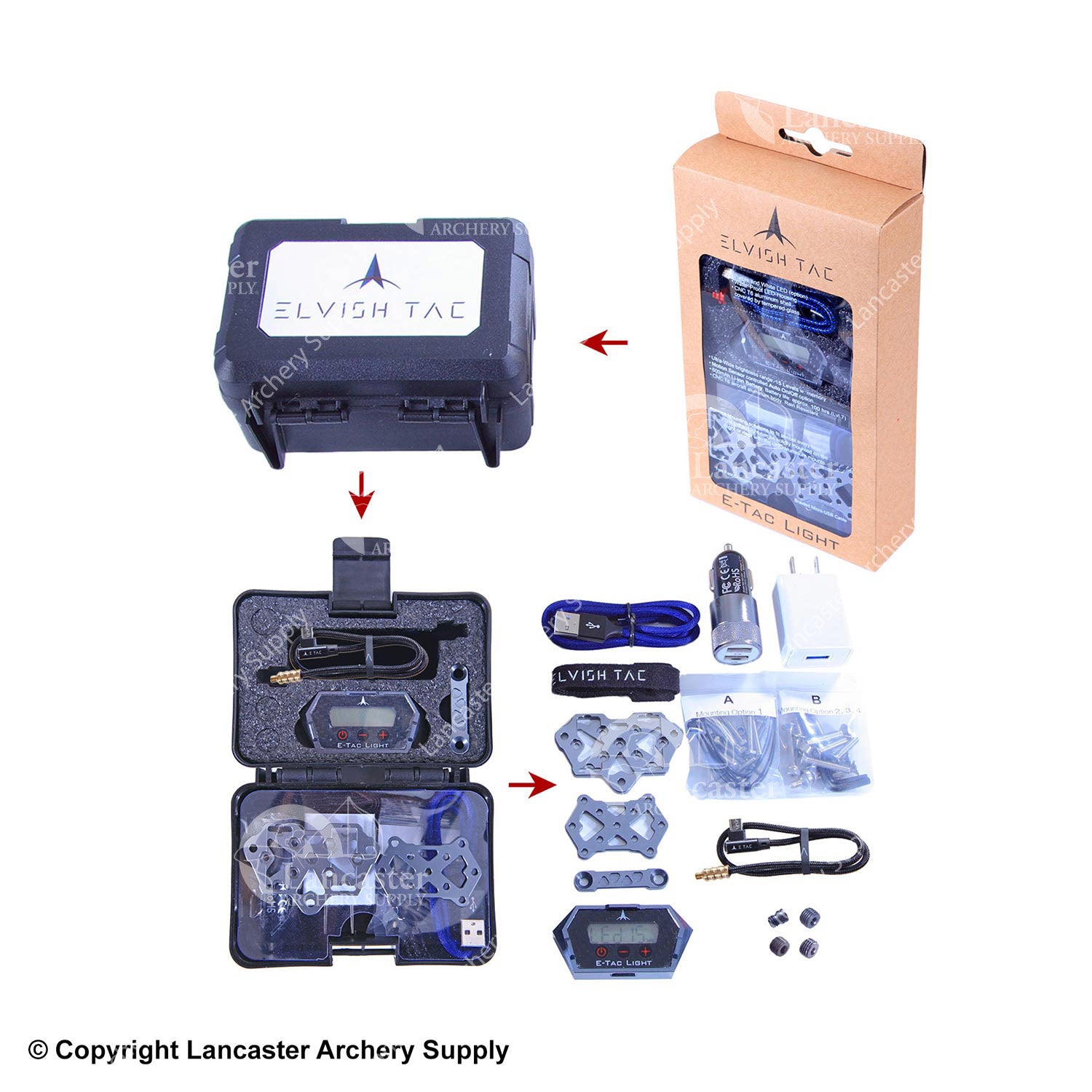 E-Tac LED Sight Light
Item # 9620001
|
Catalog Page # 174
FREE STANDARD GROUND SHIPPING
This product ships FREE to addresses in the US 48.
Learn More
HAZARDOUS
This product can only be shipped via UPS Ground.
Learn More
Description
Perfect for Target and 3D target shoots, the E-TAC light is the next evolution of sight lights. This light by Elvish TAC features motion sensors that automatically turn off if left stationary, conserving battery life. The powerpack is rain resistant and the LED is entirely waterproof, allowing you to use this light in whatever conditions you may be shooting in. The 4 mounting solutions allow this light to fit almost any bow, making it a superb light choice for any archer!
Features:
E-Tac light turns on if it senses motion, and it automatically turns off if left stationary for a customizable set length of time to conserve its rechargeable battery
Super wide brightness range of 15 levels with memory
600mAh rechargeable Li-ion battery
Battery life: approx. 1000 hours (level 1), 30 Hours (Level 15)
Easy press buttons for simple operation
4 Mounting solutions to fit almost every bow
E-Tac Light can be solidly mounted on the sight or riser with the included CNC aluminum mounts
Powerpack is rain resistant
LED is Waterproof
CNC aircraft aluminum body
Includes:
E-Tac Light power pack
8-32 Blue LED
Adapters: 1/4- 28, 3/8-32, 3/8-24, 7/16-20
Mounting Accessories: 3 CNC T6 Plates and assorted screws
Fast Charger-Wall 110-220V
Fast Charger-Car 12V
90° Micro-USB cable for optimal install
Instructions manual