Easton X10 Arrow Shafts
Easton X10 Arrow Shafts
Item # 2070069
|
Catalog Page # 51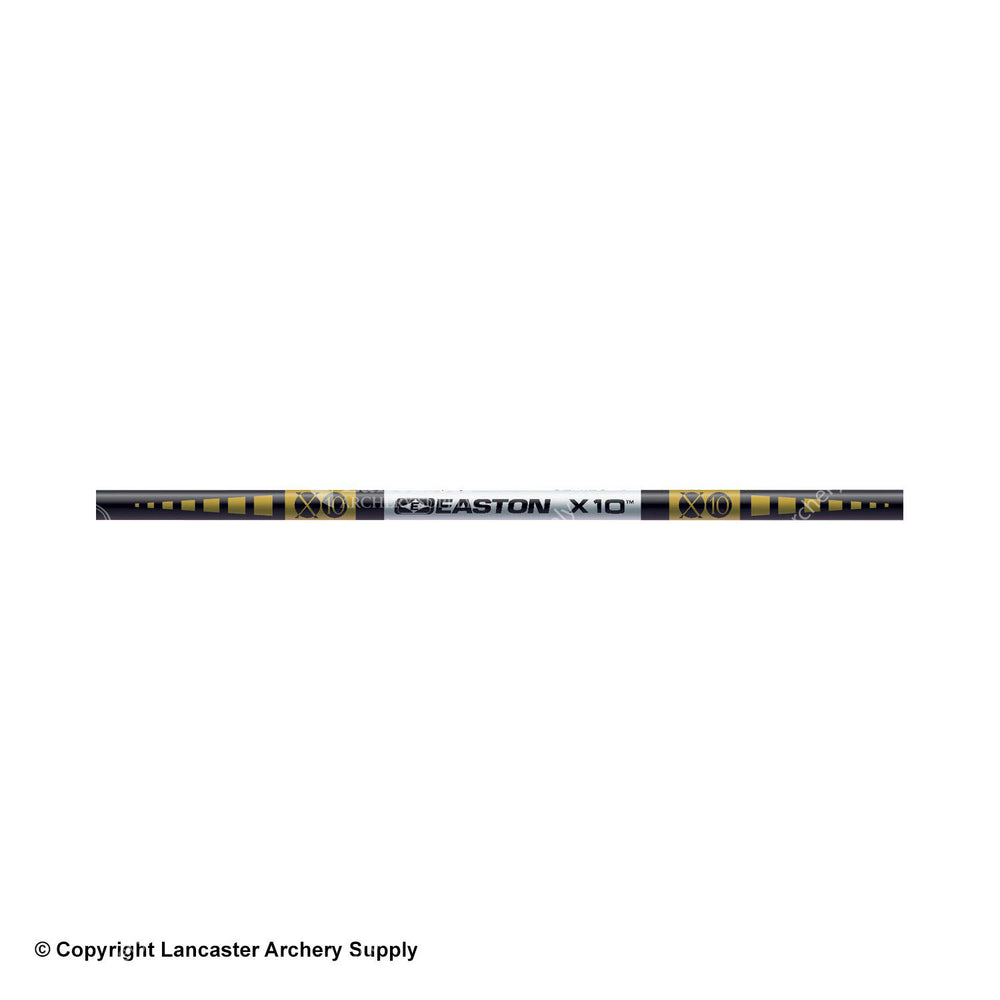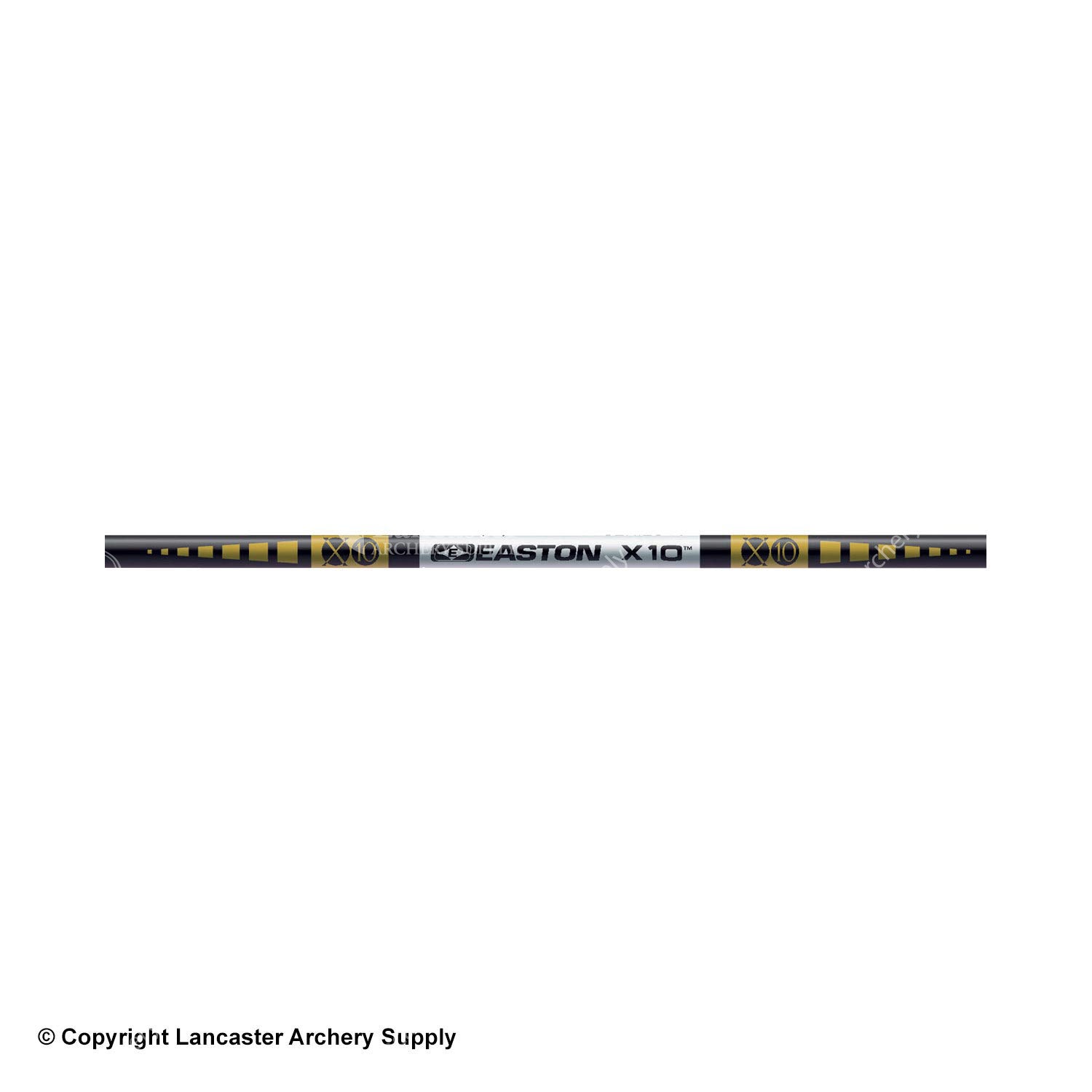 Easton X10 Arrow Shafts
Item # 2070069
|
Catalog Page # 51
Lancaster Archery can custom cut your arrow shafts for you. Enter your precise shaft length as measured from end to end of the shaft, excluding any hardware (nocks, bushings, inserts, and points). If you leave this field blank, your shafts will be shipped uncut at full length.
FREE STANDARD GROUND SHIPPING
This product ships FREE to addresses in the US 48.
Learn More
EASTON SHIPPING RESTRICTION
This product is restricted from shipping to the EU and Japan.
Learn More
PROPOSITION 65
WARNING: cancer and reproductive harm.
Learn More
Description
The Easton X10 Arrow Shaft holds more championship medals than any single product Lancaster Archery Supply carries. Favored by Olympic recurve archers, the X10 tapers down toward both ends from the middle of the carbon shaft, to help the arrow cut through the wind. Sold by the dozen, Easton produced these shafts in spines from 325-1000.
Features:
X10 is the ultimate arrow for outdoor target and Olympic-style competitions
The barreled design produces a stiffer shaft with lighter ends
High strength carbon fiber bonded to a 7075 alloy core
Small diameter barreled profile resists wind drift better than any other type of arrow
9-micron polished carbon finish
Guaranteed straightness: ± .0015"
Weight Tolerance: ± 0.5 grains
Components sold separately
Sold by the dozen
Spine Size (Weight):
325 (9.2 gpi)
350 (8.8 gpi)
380 (8.9 gpi)
410 (8.5 gpi)
450 (8.1 gpi)
500 (7.8 gpi)
550 (7.5 gpi)
600 (7.0 gpi)
650 (6.8 gpi)
700 (6.7 gpi)
750 (6.4 gpi)
830 (6.2 gpi)
900 (5.8 gpi)
1000 (5.3 gpi)