Gold Tip Nine.3 Max Pro Arrow Shafts
Gold Tip Nine.3 Max Pro Arrow Shafts
Item # 2320393
|
Catalog Page # 76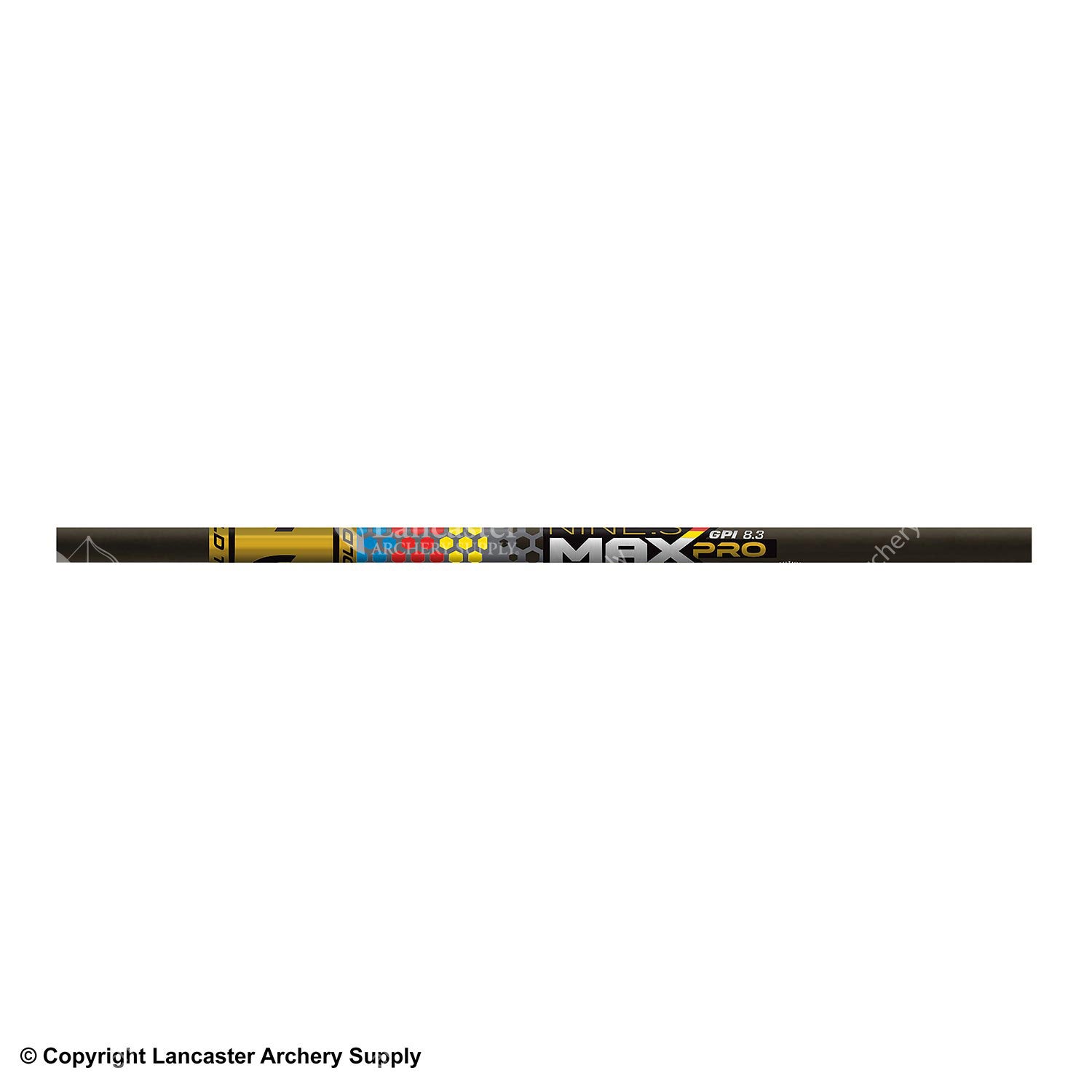 Gold Tip Nine.3 Max Pro Arrow Shafts
Item # 2320393
|
Catalog Page # 76
Lancaster Archery can custom cut your arrow shafts for you. Enter your precise shaft length as measured from end to end of the shaft, excluding any hardware (nocks, bushings, inserts, and points). If you leave this field blank, your shafts will be shipped uncut at full length.
FREE STANDARD GROUND SHIPPING
This product ships FREE to addresses in the US 48.
Learn More
PROPOSITION 65
WARNING: cancer and reproductive harm.
Learn More
Description
This is a carbon arrow shaft that is legal for any tournament that sets a 9.3-mm maximum diameter for arrows. It's a great choice for indoor and 3D competitions.
Maximum World Archery/FITA allowable 9.3mm (23/64) diameter
Extreme durability to handle stramit targets
Industry leading straightness, weight and spine tolerances for exceptional accuracy
Full line of target components available to meet the specific need of any archer
Straightness Tolerance: +/- .001"
Weight Tolerance: +/- .5 grains
250 (8.3 GPI / .365" O.D.)
Shaft Length: 32"