Gold Tip Velocity Fletched Arrows
Gold Tip Velocity Fletched Arrows
Item # 2320366
|
Catalog Page # 80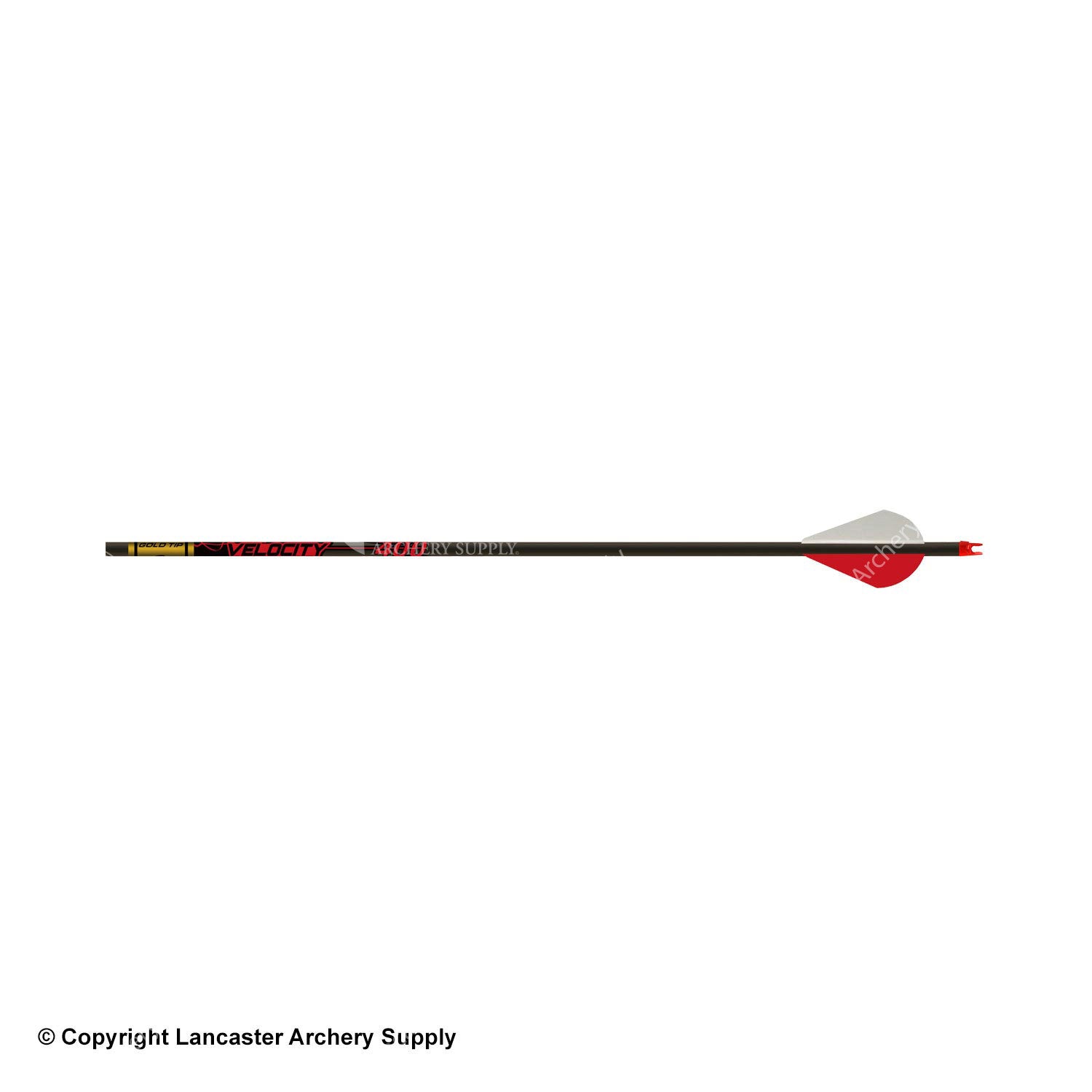 Gold Tip Velocity Fletched Arrows
Item # 2320366
|
Catalog Page # 80
If you would like Lancaster Archery to install factory-included components for you, please check the box above. If the Install Components box is checked and the Custom Cut Length field is left blank, your shafts will be shipped uncut with inserts/points installed at full length.
Lancaster Archery can custom cut your arrow shafts for you. Enter your precise shaft length as measured from end to end of the shaft, excluding any hardware (nocks, bushings, inserts and points). If you leave this field blank, your shafts will be shipped uncut at full length.
PROPOSITION 65
WARNING: cancer and reproductive harm.
Learn More
Description
Built for speed, ensuring you get the most out of the technologically sophisticated speed bows offered by today;s leading manufacturers
Incredible durability and straightness retention with less added weight
Fletched with 3 - 2" raptor vanes
Straightness Tolerance: +/- .006"
Weight Tolerance: ± 2 grains
GT Accu-Lite nock and Accu-Lite insert included
Sizes: 600 (5.9 gpi), 500 (6.3 gpi), 400 (7.4 gpi), 340 (8.2 gpi), 300 (8.8 gpi)
Sold as a 6 pack
            Please note: fletching colors may vary from what is pictured.