Hunter Safety System Hybrid Safety Harness with ElimiShield
Hunter Safety System Hybrid Safety Harness with ElimiShield
Item # 2590043
|
Catalog Page # 470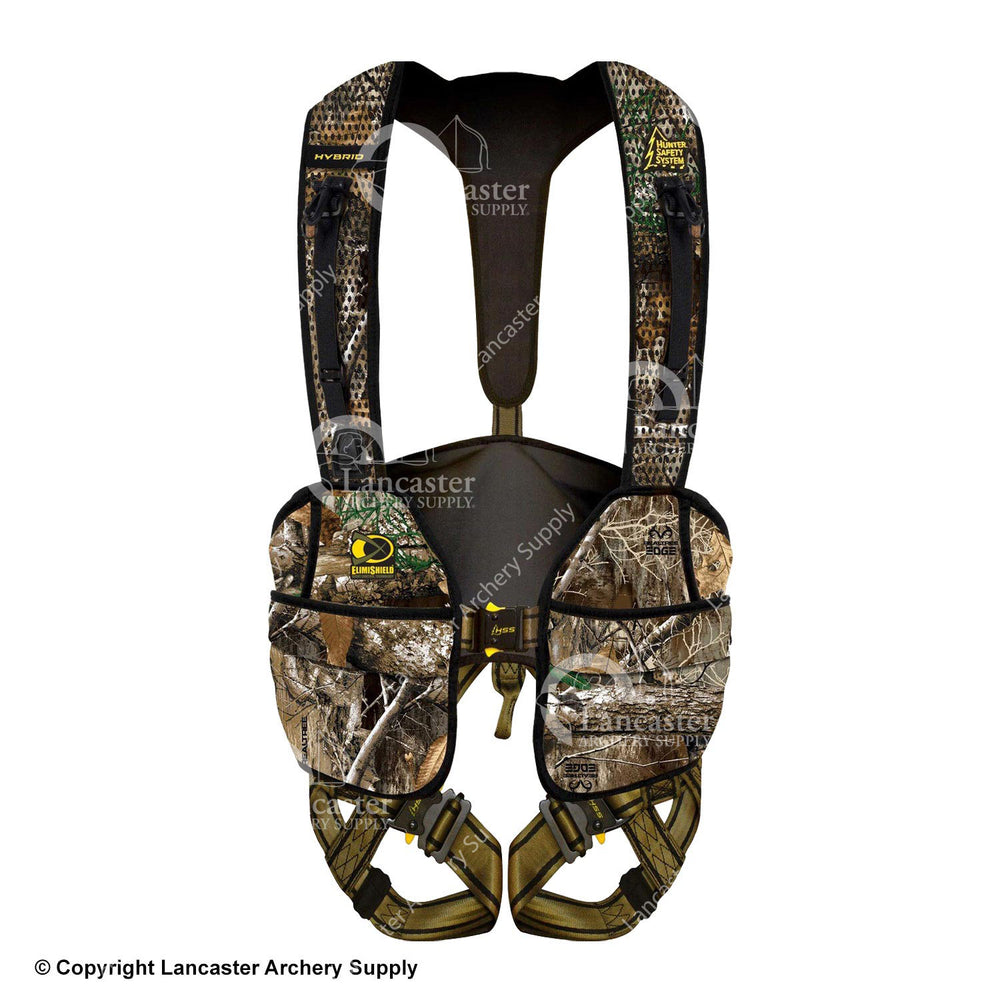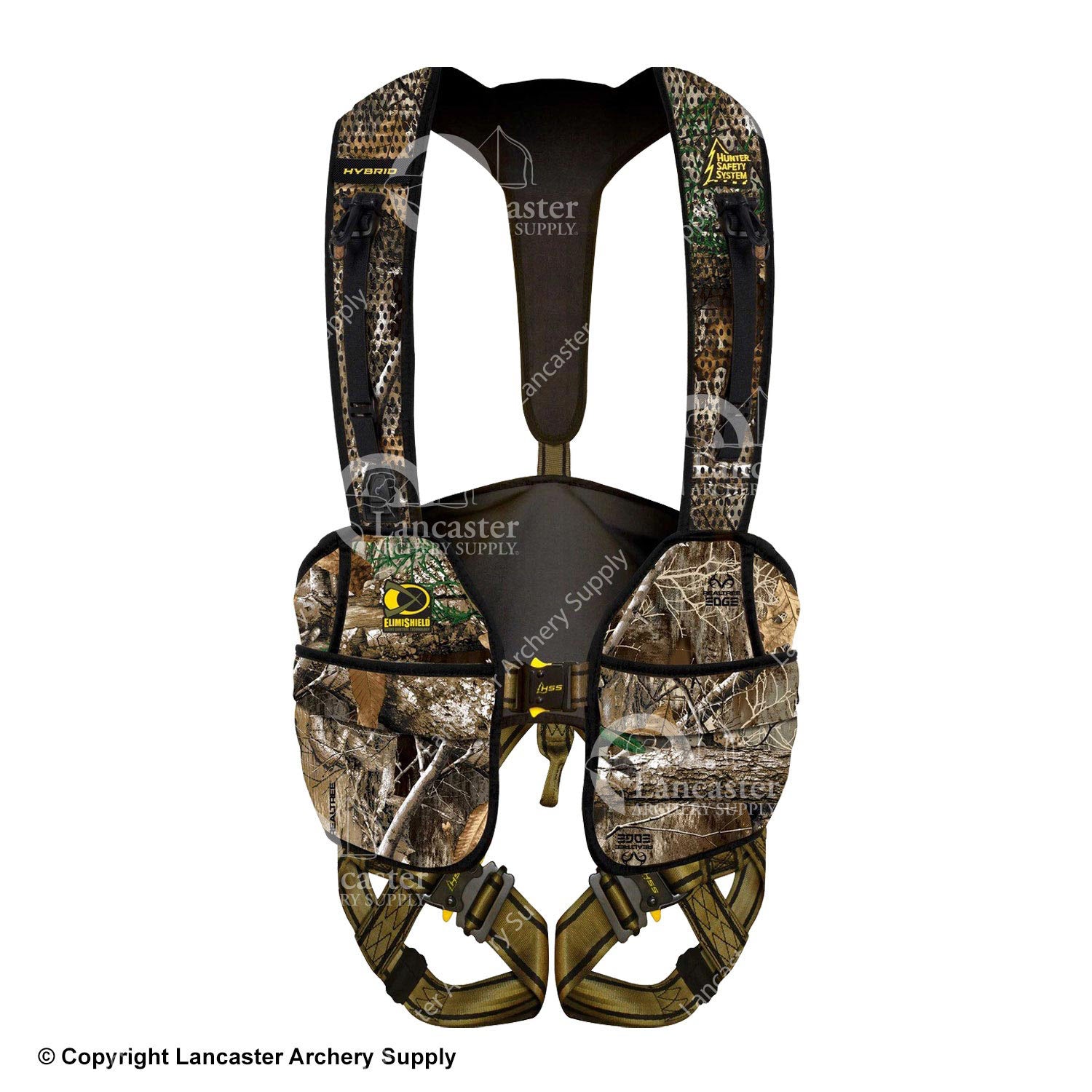 Hunter Safety System Hybrid Safety Harness with ElimiShield
Item # 2590043
|
Catalog Page # 470
FREE STANDARD GROUND SHIPPING
This product ships FREE to addresses in the US 48.
Learn More
Description
A must-have for anyone who hunts from an elevated platform, this vest has all the safety and comfort features you could want.
Flex Technology (individual, padded hexagons) provides upper-body comfort and maximum flexibility in or out of the stand
Trim design provides a snug fit without compromising movement
Features ElimiShield scent control technology that is bonded to the fabric of the harness
ElimiShield has been proven to be over 99% effective at controlling odor even after 50 commercial washes
1.25" upper-body webbing, shock absorbing tether and waist buckle reduce weight and bulk
Patented HSS design eliminates dangerous dangling straps and weave-through buckles
Bino/accessory straps keep gear at the ready
Six convenient accessory pockets to store all your gear
Power cell pocket with USB connection to allow use of a power bank to charge your gear
Realtree© Edge camouflage
Weighs only 2.5 lbs!