Jetboil Jetpower 100G Fuel Pack
Jetboil Jetpower 100G Fuel Pack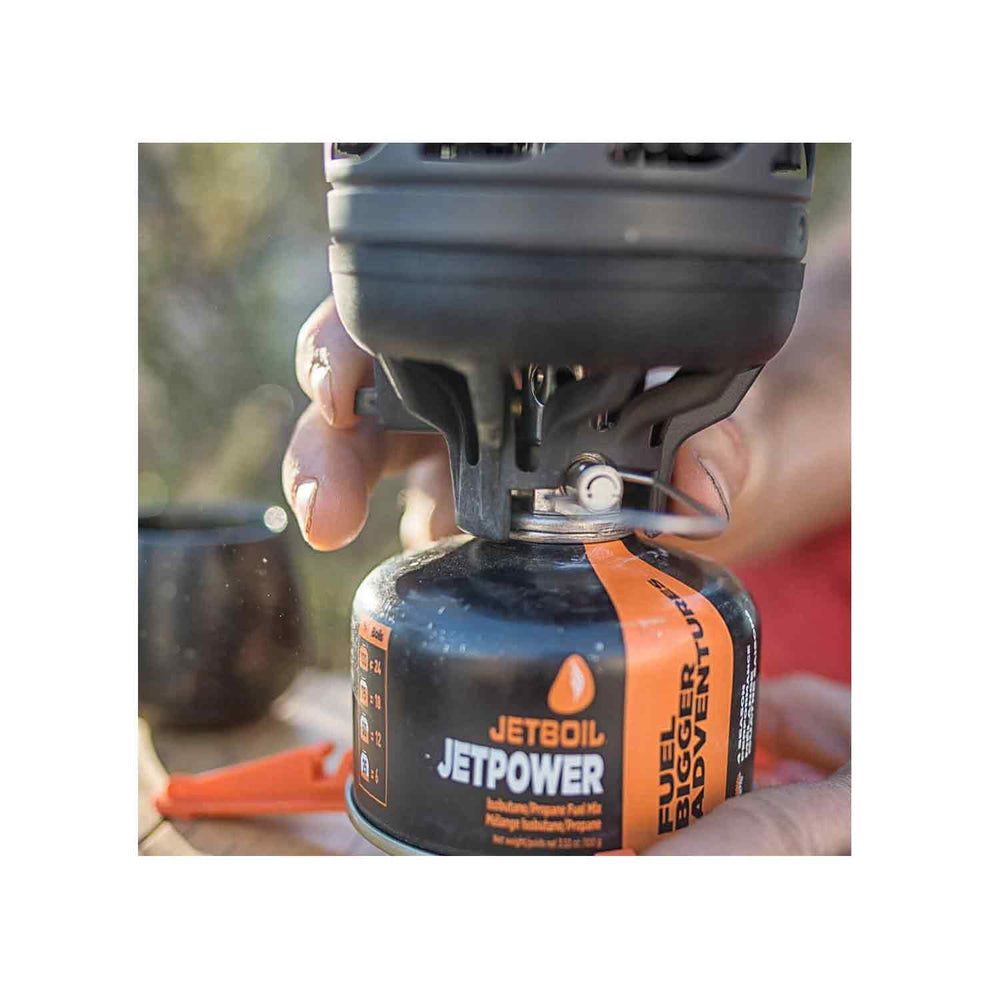 Jetboil Jetpower 100G Fuel Pack
BUTANE SHIPPING RESTRICTION
This product is restricted from shipping in quantities of more than two units.
Learn More
JETBOIL SHIPPING RESTRICTION
Sales are restricted outside of the United States of America.
Learn More
HAZARDOUS
This product can only be shipped via UPS Ground.
Learn More
PROPOSITION 65
WARNING: cancer and reproductive harm.
Learn More
Description
Formulated for maximum efficiency and minimum consumption, Jetboil's high-performance propane/isobutane four-season fuel delivers higher vapor pressure for improved performance in cold weather. This 100g Jetboil JetPower Fuel can is easily packable and will fuel you through your next adventure. 
Fuel capacity: 

100 g (approx. 12 liters of boiled water)
Compatible with Stash, Flash, Joule, MicroMo, MightyMo, MiniMo, SUMO, Zip
SHIPPING NOTE: Due to hazardous material (hazmat) shipping regulations, JetPower Fuel will only be shipped via ground within the Continental U.S. (We're unable to ship to APO's, FPO's, DPO-AA's, Hawaii, Alaska, or via any expedited service)
RETURNS NOTE: Hazardous material restrictions prevent us from accepting JetPower Fuel returns
Maximum quantity of two units per order