Latitude Outdoors Method 2 XL Saddle Kit
Latitude Outdoors Method 2 XL Saddle Kit
Item # 1031965
|
Catalog Page # 466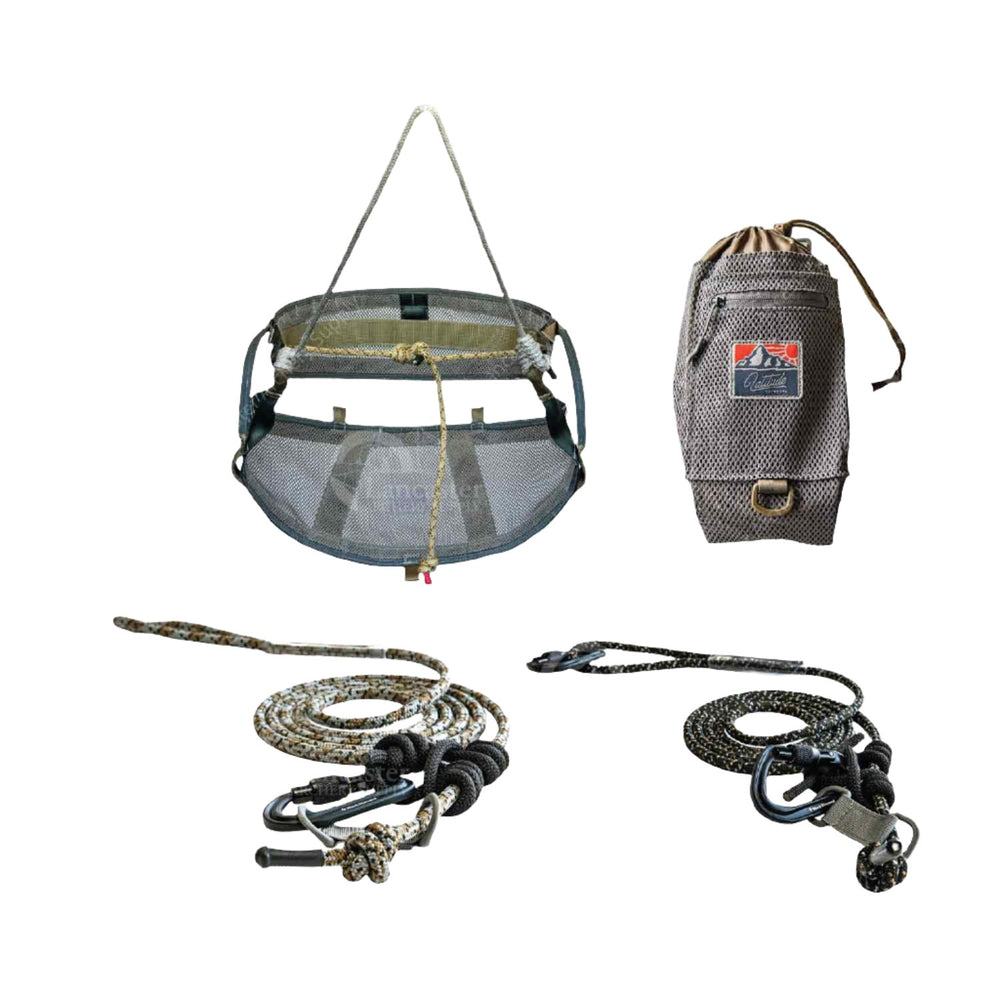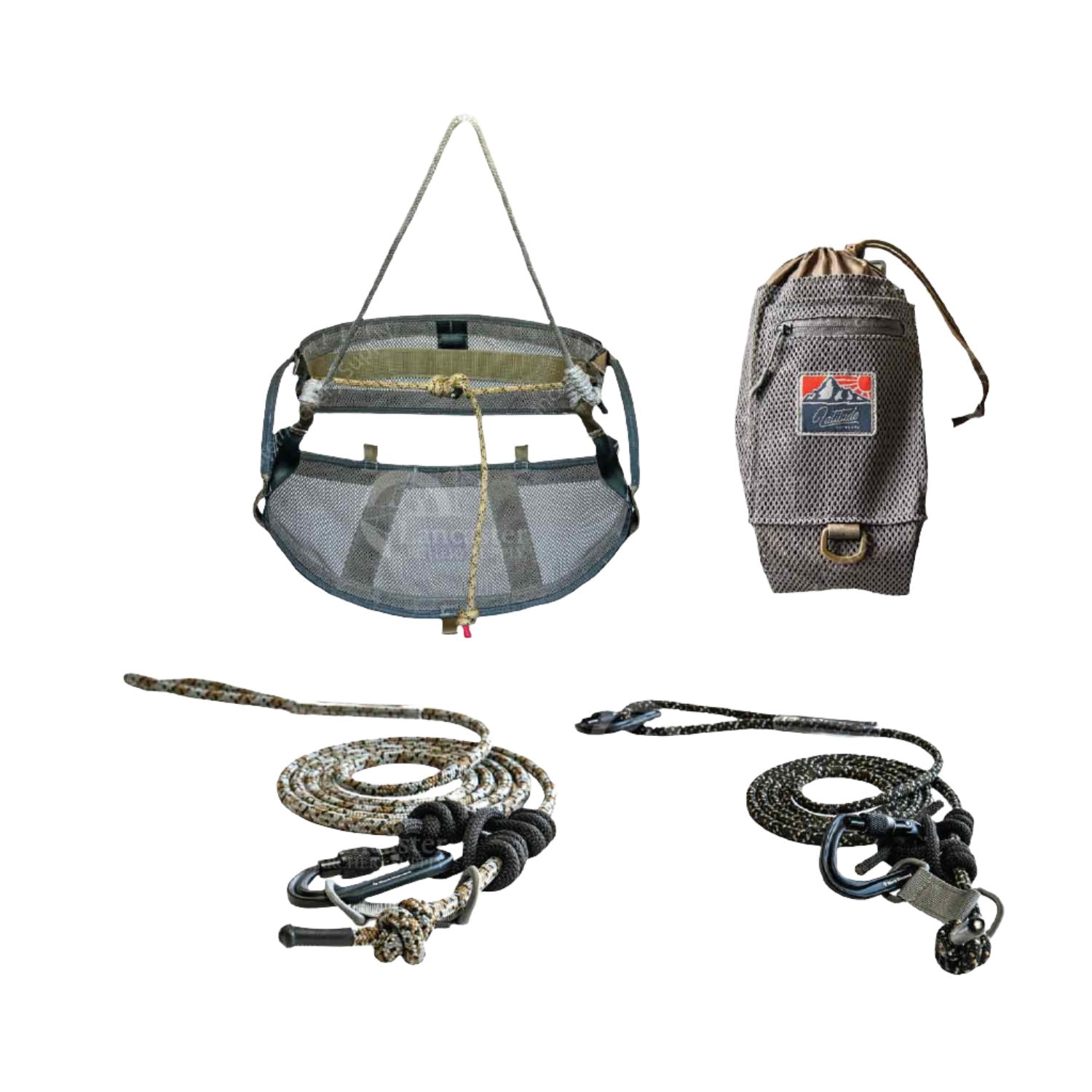 Latitude Outdoors Method 2 XL Saddle Kit
Item # 1031965
|
Catalog Page # 466
FREE STANDARD GROUND SHIPPING
This product ships FREE to addresses in the US 48.
Learn More
Description
If you're looking for the most maneuverable and versatile way to hunt, look no further than the Method 2 XL by Latitude Outdoors! Building upon their already popular tree saddle, Latitude Outdoors has taken that design and improved it! Built with the larger hunter in mind, the XL version of the Method 2 is made for hunters with a waist size 37" or larger. Their patented two-panel saddle technology is easier than ever to use thanks to a magnet system and fully adjustable back panel, you can adjust the saddle to your exact preferences. The removable leg straps make walking in and out of the woods much easier (and quieter) while the new metal-free construction eliminates saddle sag while walking. A molle loop has been added to the front in front of the lineman loops this makes it much more accessible and is perfect for your aider or even a grunt tube. The width from bridge loop to bridge loop has been widened from the previous model, this combined with the contoured vertical support system makes this saddle more comfortable than ever before. If you do long all-day sits, or just want to be comfortable in your tree this hunting season, the Method 2XL is a great option for you! Kit
Includes:
Method 2 XL Saddle with Leg Straps
The Method Dump Pouch
10mm Ultralight Tether
10mm Ultralight Lineman Belt.
Specifications:
Saddle Weight - 30 oz
Leg Strap Weight - 3 oz
Weight Rating - 300 lbs
Waist Sizes 37" and Up
Features:
Two-Panel Adjustability: Independently adjust top and bottom support for fast customization
Dynamic Weight Distribution
Quick Connect Technology: The Method 2 features patent-pending, magnetic, panel-management system making it the most user-friendly two-panel saddle available
Silent, Metal-Free Design: Metal buckles are loud, difficult to adjust, and loosen while you walk. To eliminate these problems, our saddles include our patent-pending, metal-free, waist belt system
Free Floating Belt
Fade Loops
Contoured Vertical Support Skeleton (VSS)
Removable Leg Straps
Adjustable Bridge
Optional Two-Panel Straps