Millennium M100 UltraLite Hang-On Tree Stand
Millennium M100 UltraLite Hang-On Tree Stand
Item # 1031678
|
Catalog Page # 461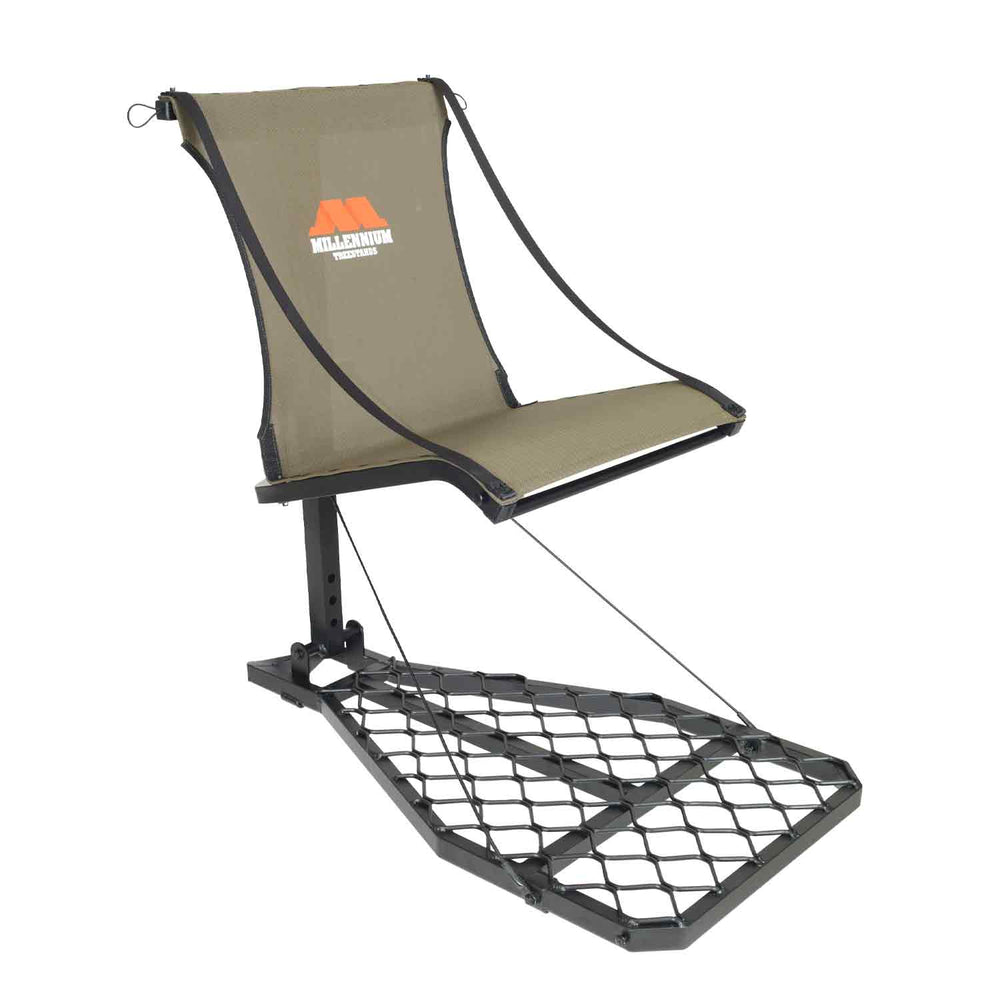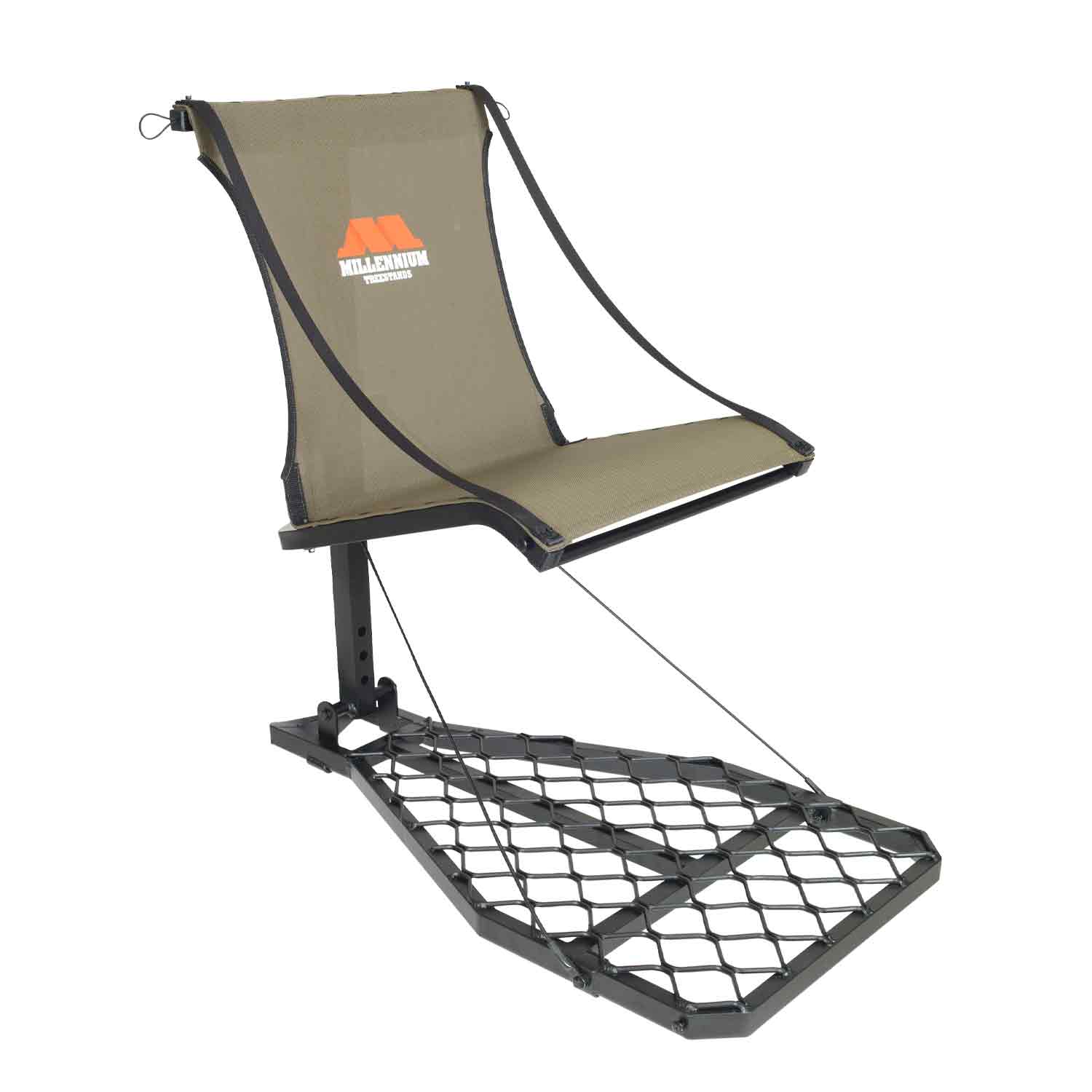 Millennium M100 UltraLite Hang-On Tree Stand
Item # 1031678
|
Catalog Page # 461
OVERSIZE
This product is oversize due to the weight and/or dimensions.
Learn More
Description
Seat folds for a standing shot
Easily folds flat for backpacking
includes the SafeLink 35 ft rope with prusik knot and carabiner for safely ascending and descending your tree
Includes backpack straps for comfortable carrying
Includes the CAMLOCK Receiver mount and is compatible to move from one location from the next
Includes full body harness
Durable powder coat finish for extended life
          Specification:
Construction: Aluminum
Capacity: 300 lbs.
Weight: 14.5 lbs.
Platform Dimensions: W 20" x 38"
Seat Dimensions: W 20" x 16"
Seat Height: 17"