OMP EZ Prep Arrow Fletching Kit
OMP EZ Prep Arrow Fletching Kit
Item # 1031310
|
Catalog Page # 141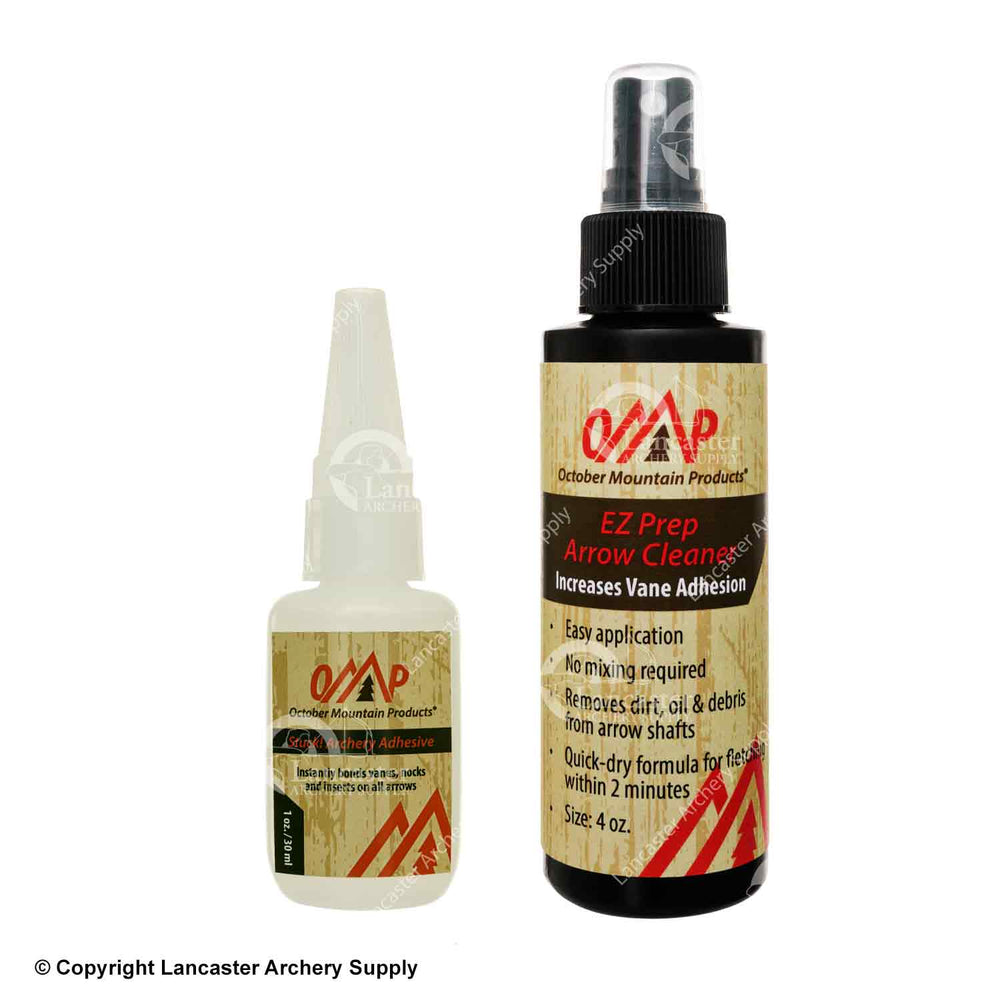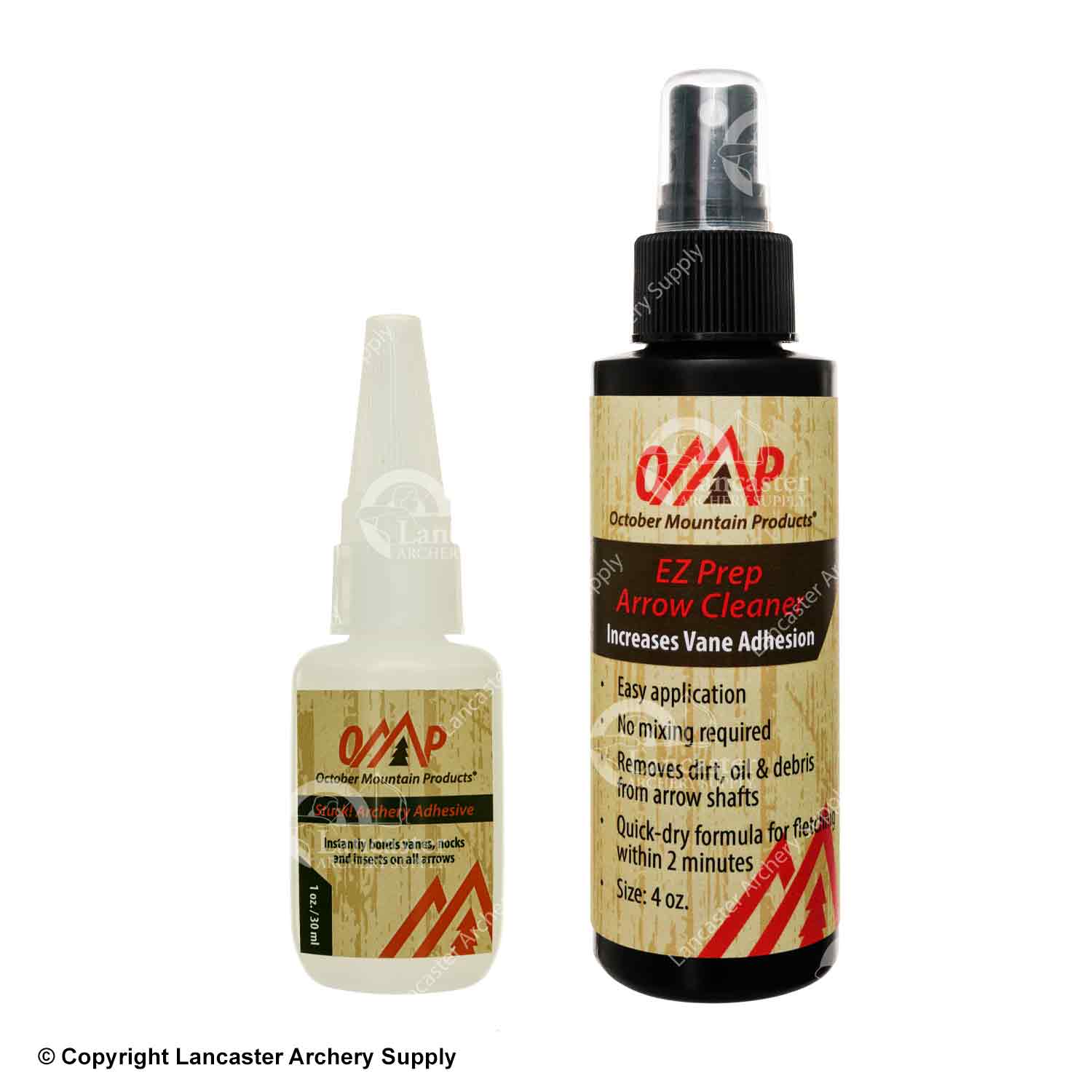 OMP EZ Prep Arrow Fletching Kit
Item # 1031310
|
Catalog Page # 141
HAZARDOUS
This product can only be shipped via UPS Ground.
Learn More
PROPOSITION 65
WARNING: cancer and reproductive harm.
Learn More
Description
EZ Prep Arrow Cleaner-Size 4 oz.
Removes dirt, oil, and debris from arrow shafts
Apply cleaner to arrows to increase vane adhesion
Increases vane adhesion
No mixing required
Removes dirt, oil & debris from arrow shafts
Quick-dry formula for fletching within 3 minutes
STUCK Archery Adhesive-Size 1 oz.
Formulated to apply with ease and provide a superior, impact-resistant bond
Works on carbon, aluminum, and wood shafts
Instantly bonds nocks, vanes, feathers, and inserts
Smooth flowing, clean stopping formula
Use for fletching, inserts, nocks & other adhesive needs
Dries clear (10-25 second glue)
Stay-clean cap keeps nozzle clear
Includes one Stuck! Glue Tip
STUCK Archery Adhesive Glue Tips
Stainless Steel tip provides pin-point accurate glue beads