Prime RVX 2 Compound Hunting Bow
Prime RVX 2 Compound Hunting Bow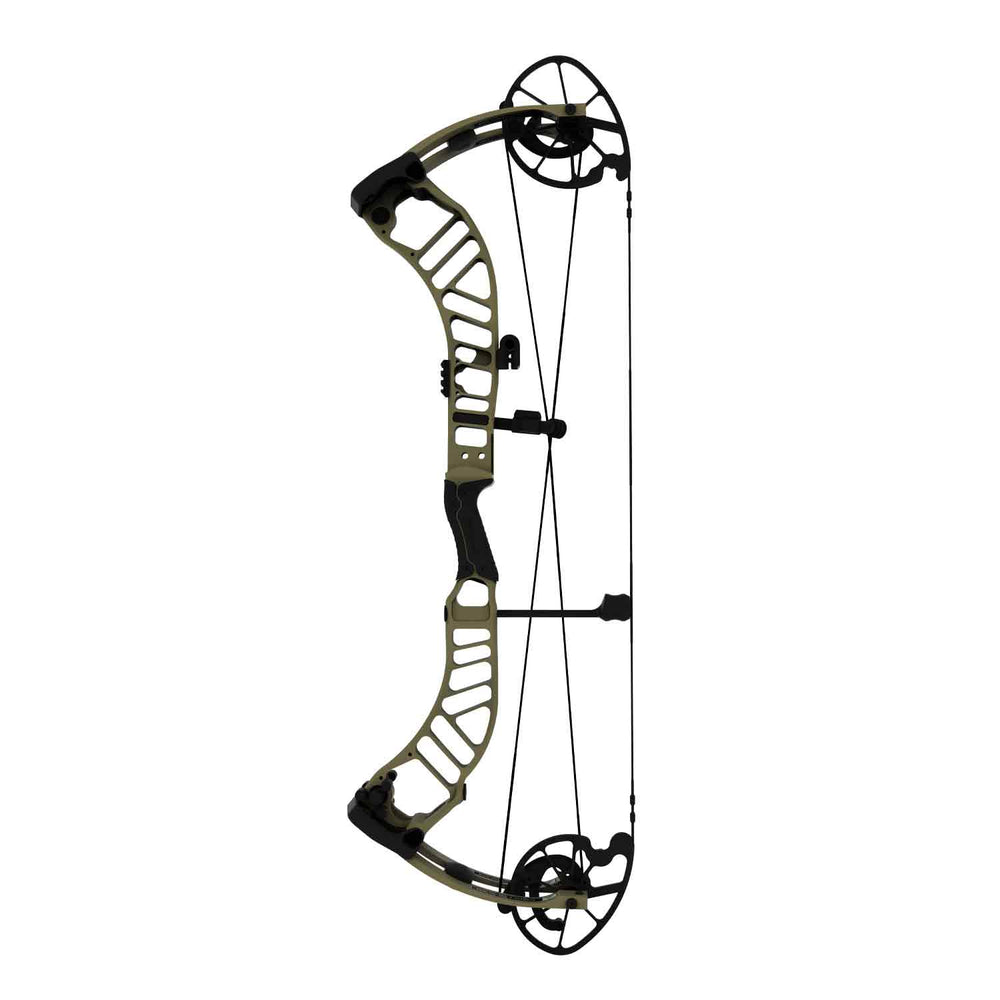 Prime RVX 2 Compound Hunting Bow
IN-STORE ONLY
Manufacturer policy does not allow this product to be purchased online.
Learn More
Description
The RVX is a continuation of the incredible success of the Revex Bow and the Core Cam System. The industry's only Center Grip riser, with an improved riser design increasing stiffness by 34%. Featuring new accessory mounting systems including an integral Picatinny sight mount and QAD's Integrate dovetail rest mounting system. New adjustable mod draw stops are included with each bow to allow adjustment of the holding weight (down to 75%) and draw length adjustment up to 1/4" shorter. The best bow on the market just got better!

Features:
Core Cam System: The most tunable, accurate system Prime has ever produced with industry leading bock travel, efficiency, and smooth draw feel. Offering draw length specific mods for maximum efficiency at every draw length.
Quik Tune technology: Allows the cam to be shifted left or right very precisely and rigidly without extra weight or complexity in an easy, straight-forward way without needing to pull the axle. 
Center Grip Riser: Designed with Swerve technology (controlling riser torque) improves aiming and stability through the entire shot cycle. This lowers the center of gravity to get on target sooner and hold longer, up to 64% better, than non-center grip bows. Improved riser design increases stiffness by 34%.
Nao-grip: Made with aero-gel technology for a warm-to-the-touch grip.
Picatinny sight mount and QAD integrated rest mount compatible
Free strings for life after bow registration.
 
Specifications:
Axle-to-Axle: 32"
Brace Height: 6-¼"
IBO Speed: 340 FPS 
Mass Weight: 4.4 lbs
Draw Weight: 40 – 80 lbs
Draw Length: 26" – 30"
Dexterity: LH and RH
Let-Off: 75% - 85%
 
Available Finishes:
Solid Colors: Morel, Black, Ridge Rock, Recon Gray, Hammered Gray, Midnight Blue, Deep Red, Hammered Penny, Prism, White.
Camo Patterns: Ridge Rock Scar, Morel Scar, Kings XK7, RealTree Edge, First Lite Specter, Optifade SubAlpine, Asio Raptor, SoloHunter Mountain Skape.
G-Fade: Black to XK7, Green to SubAlpine.
*Custom Color Configurations are available for a $100 upcharge