PSE Nock 30 ES Carbon Compound Hunting Bow
PSE Nock 30 ES Carbon Compound Hunting Bow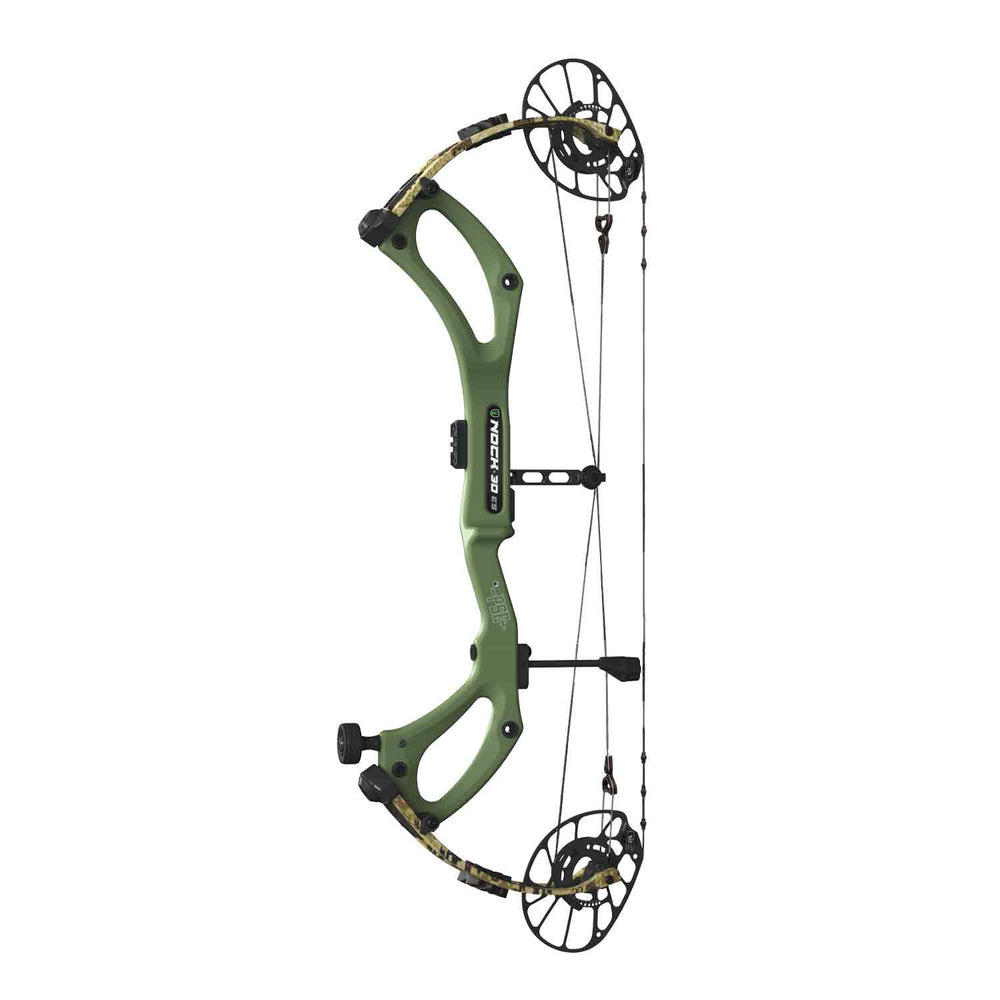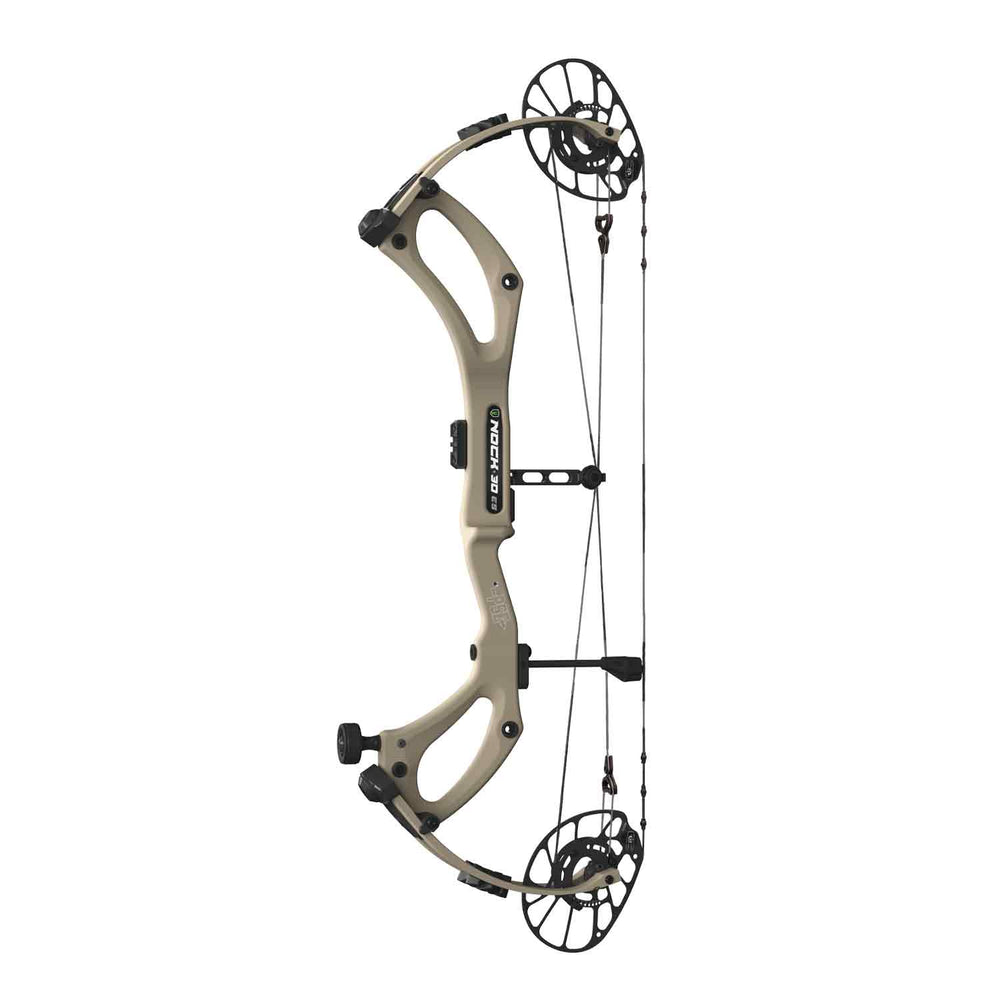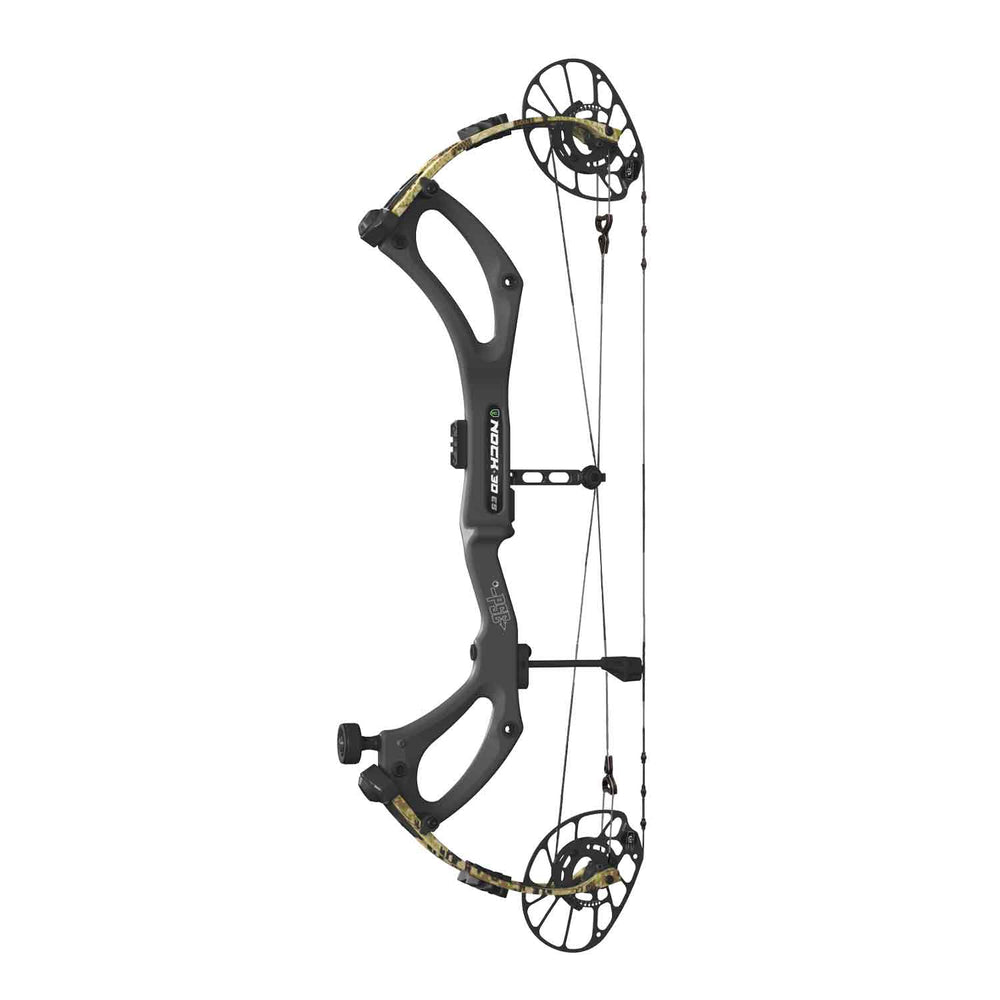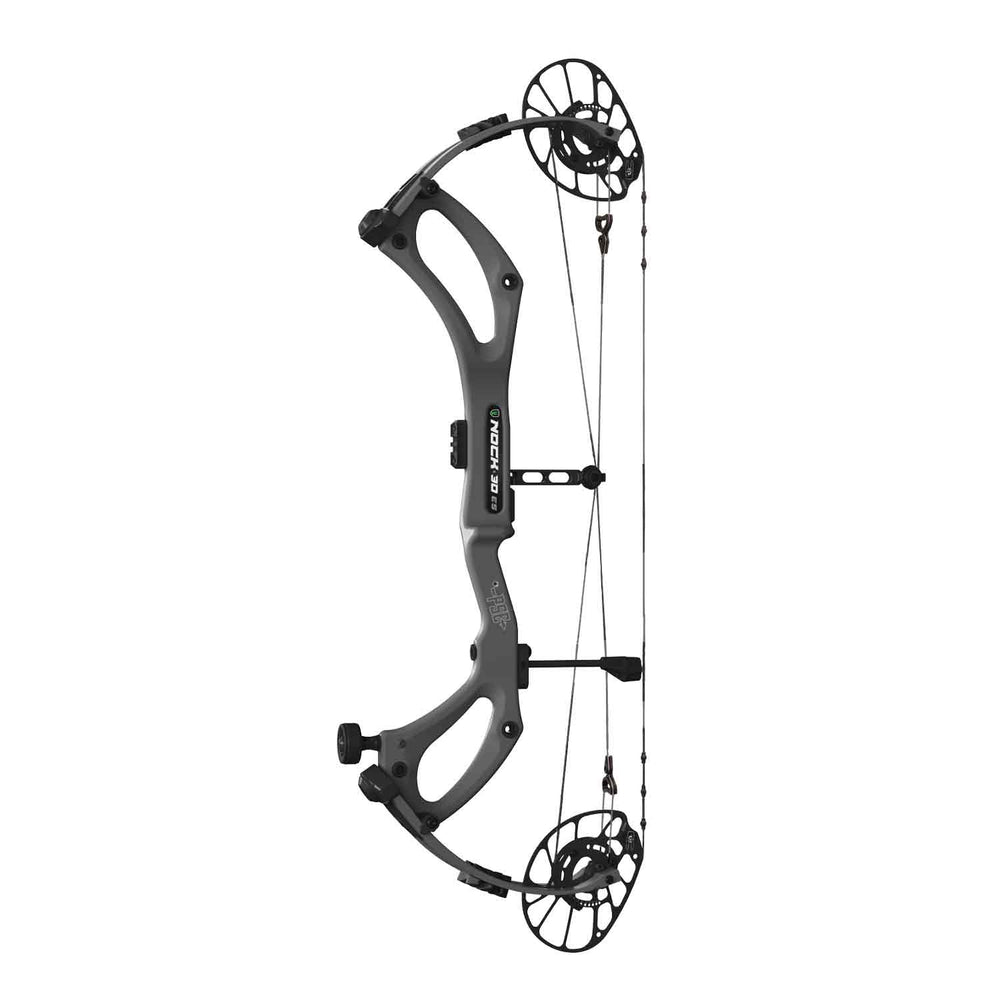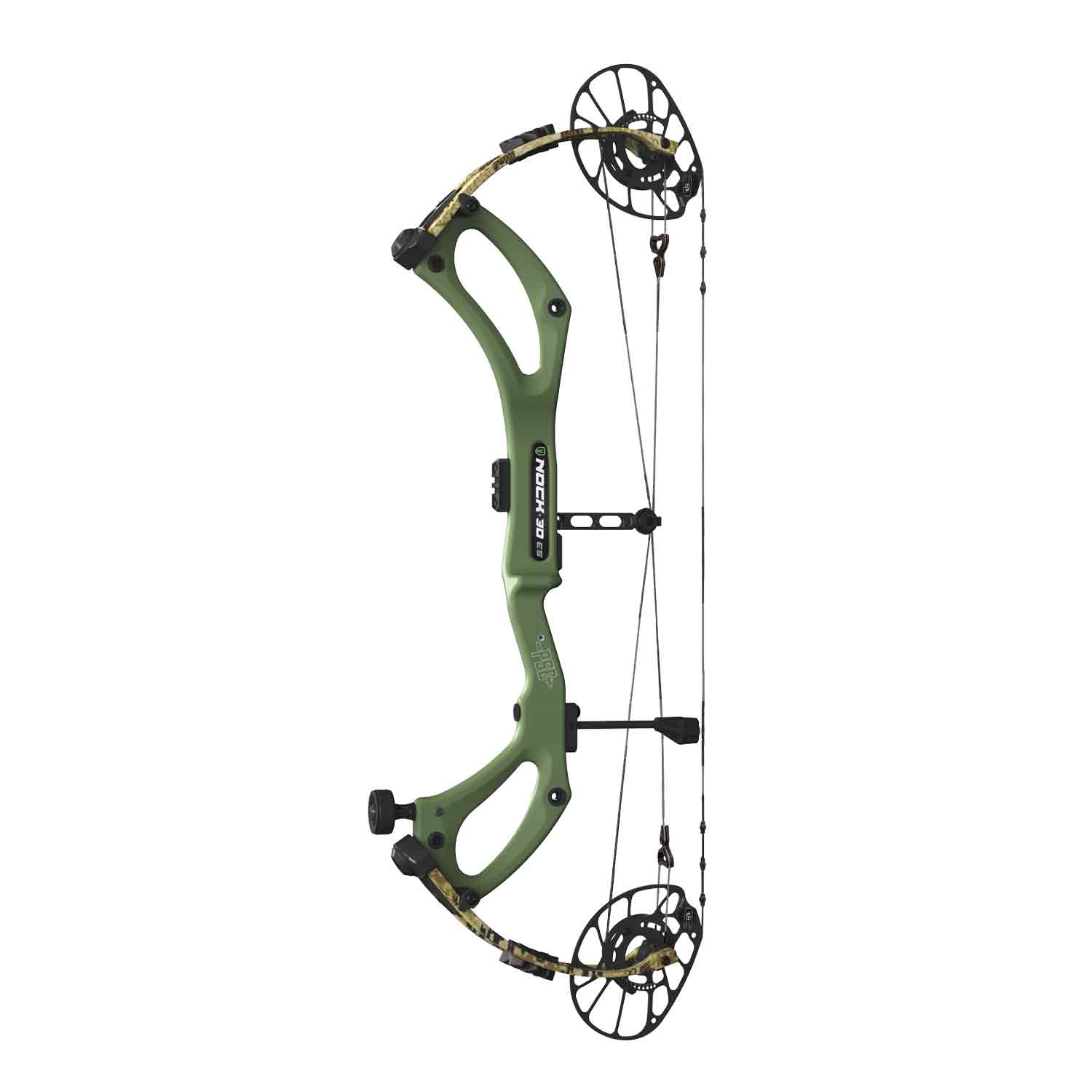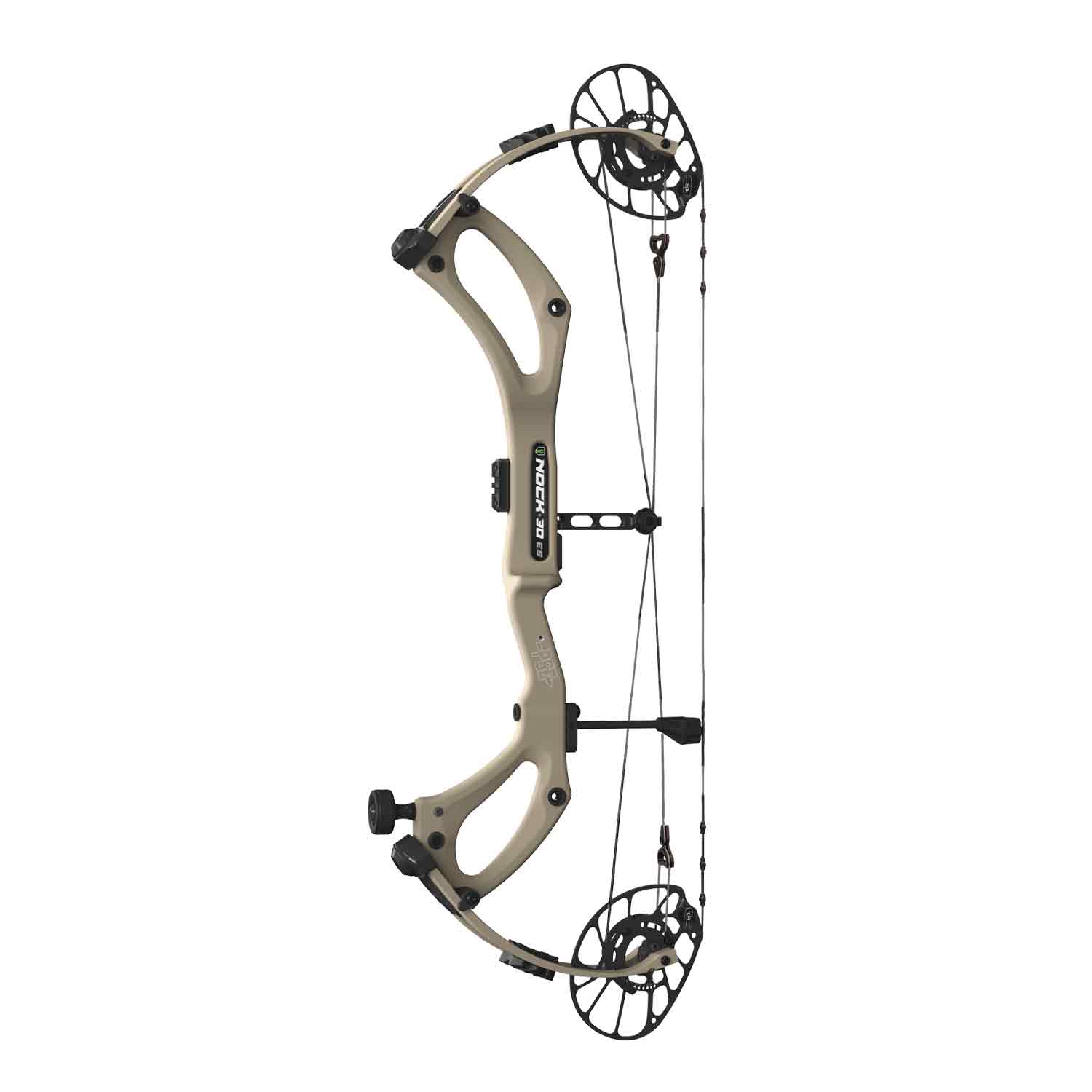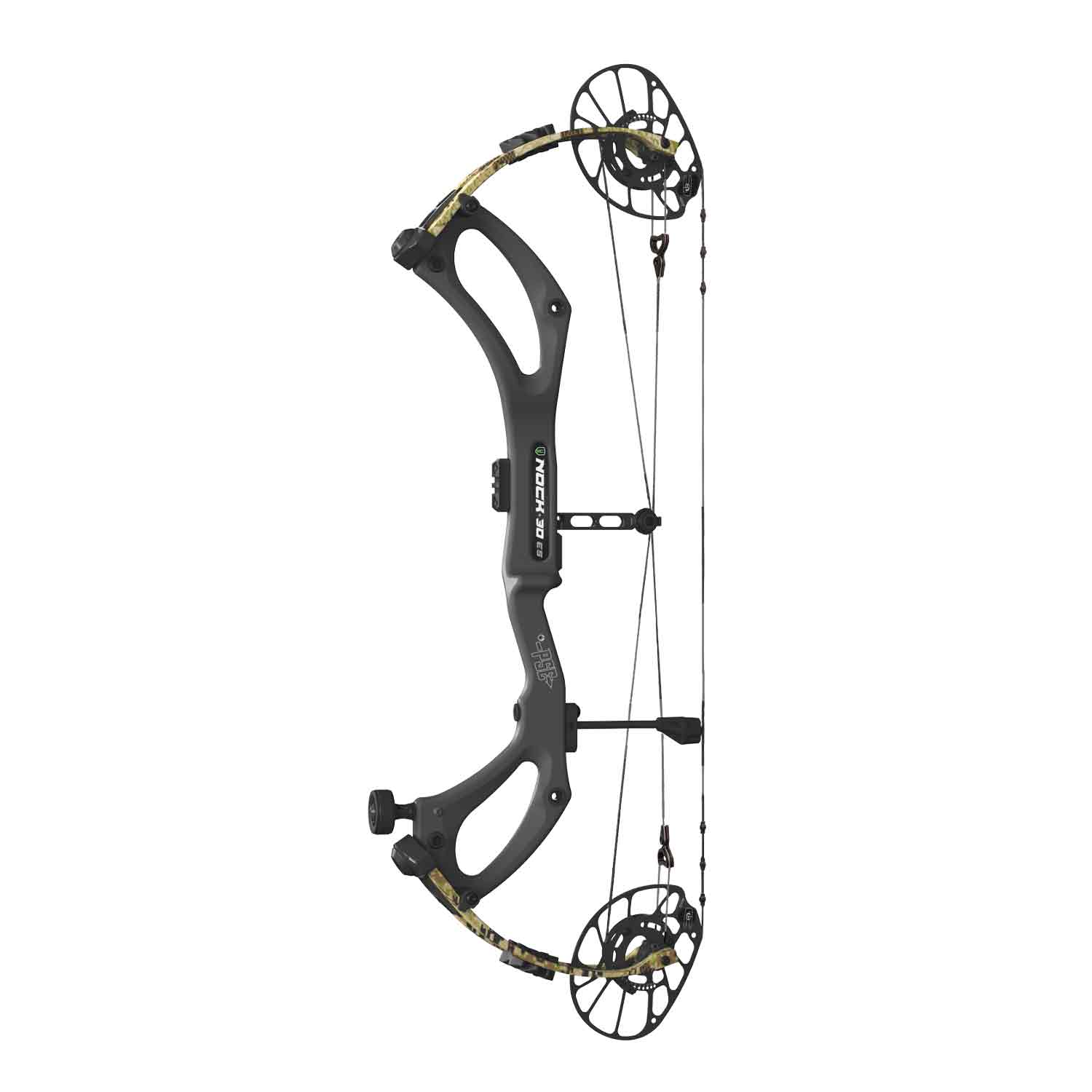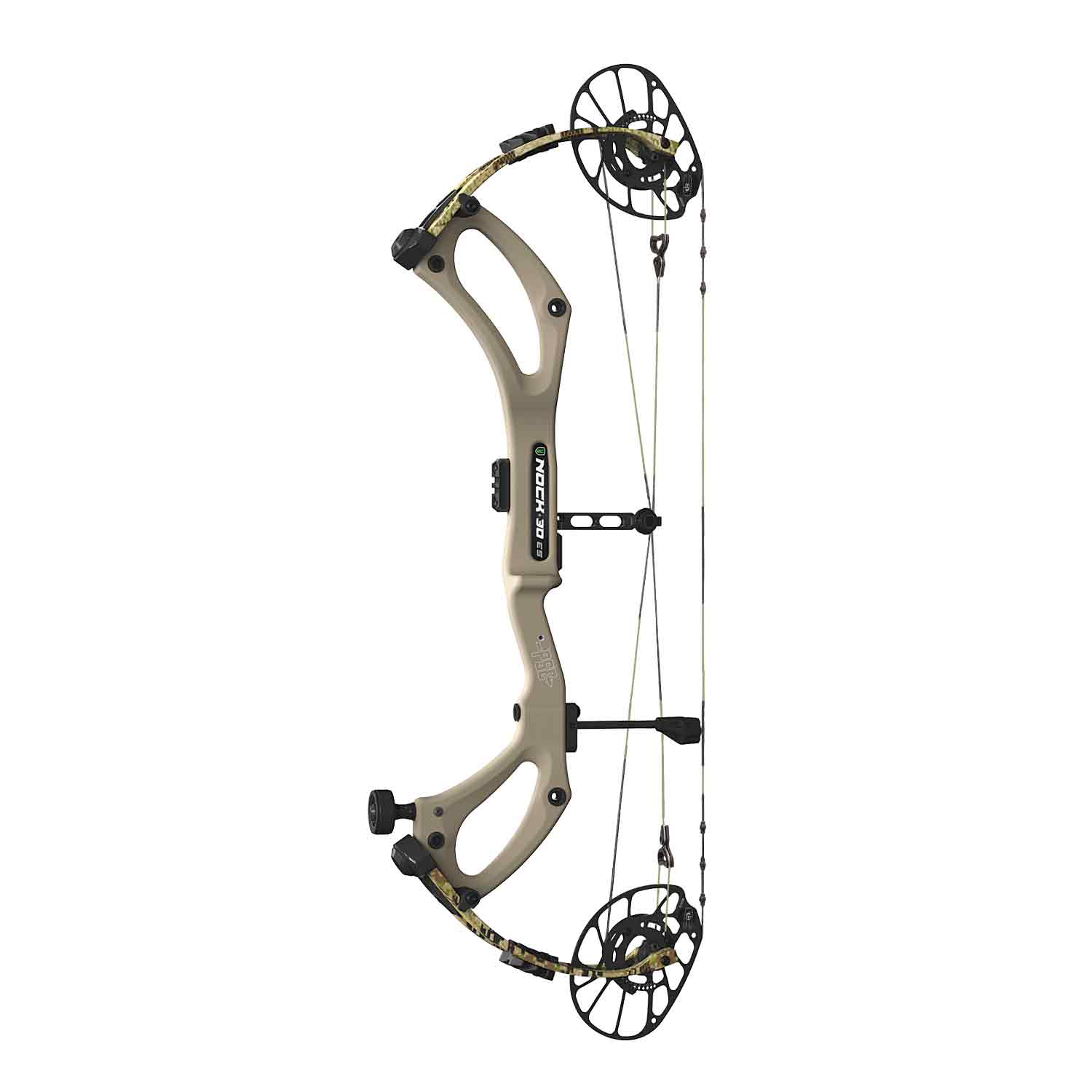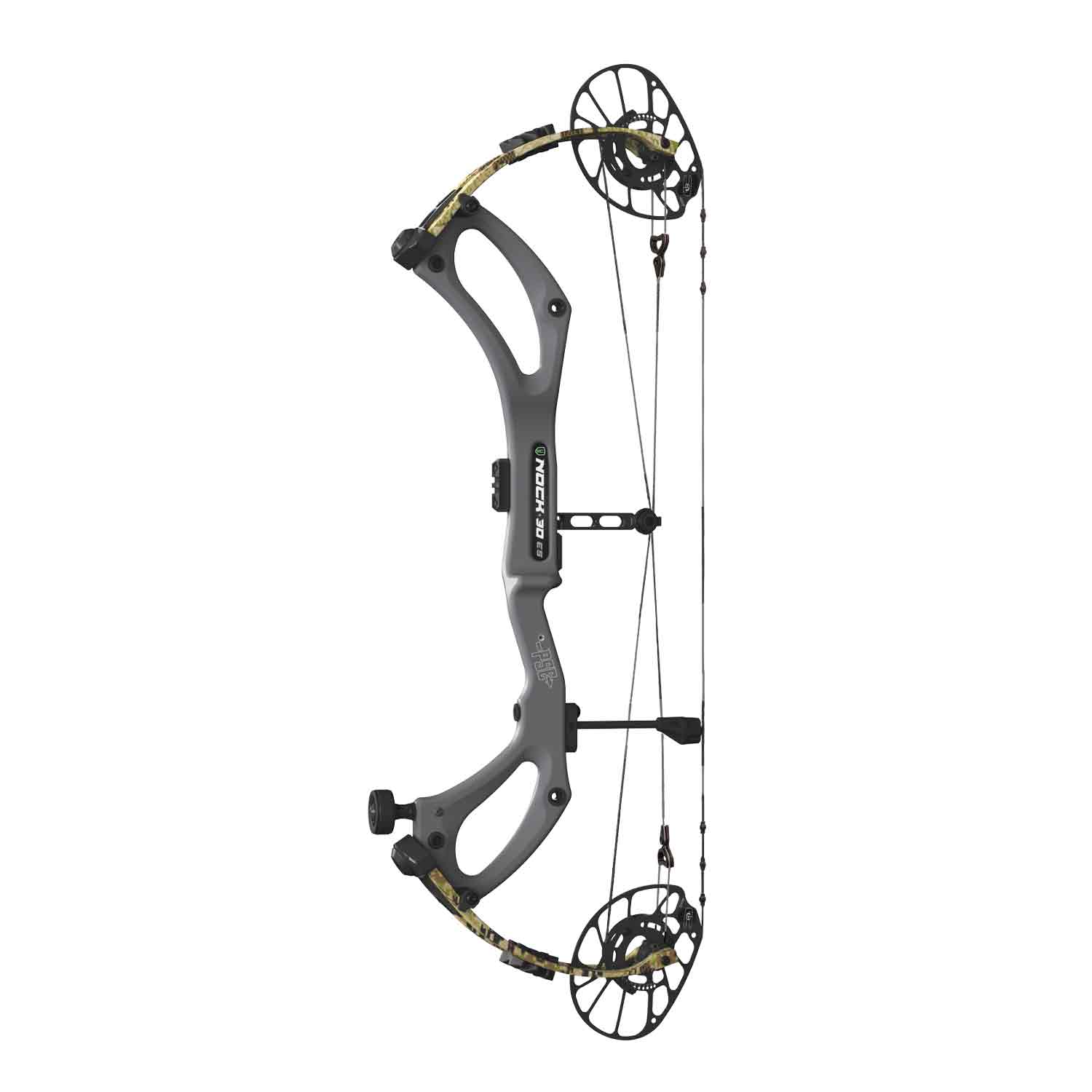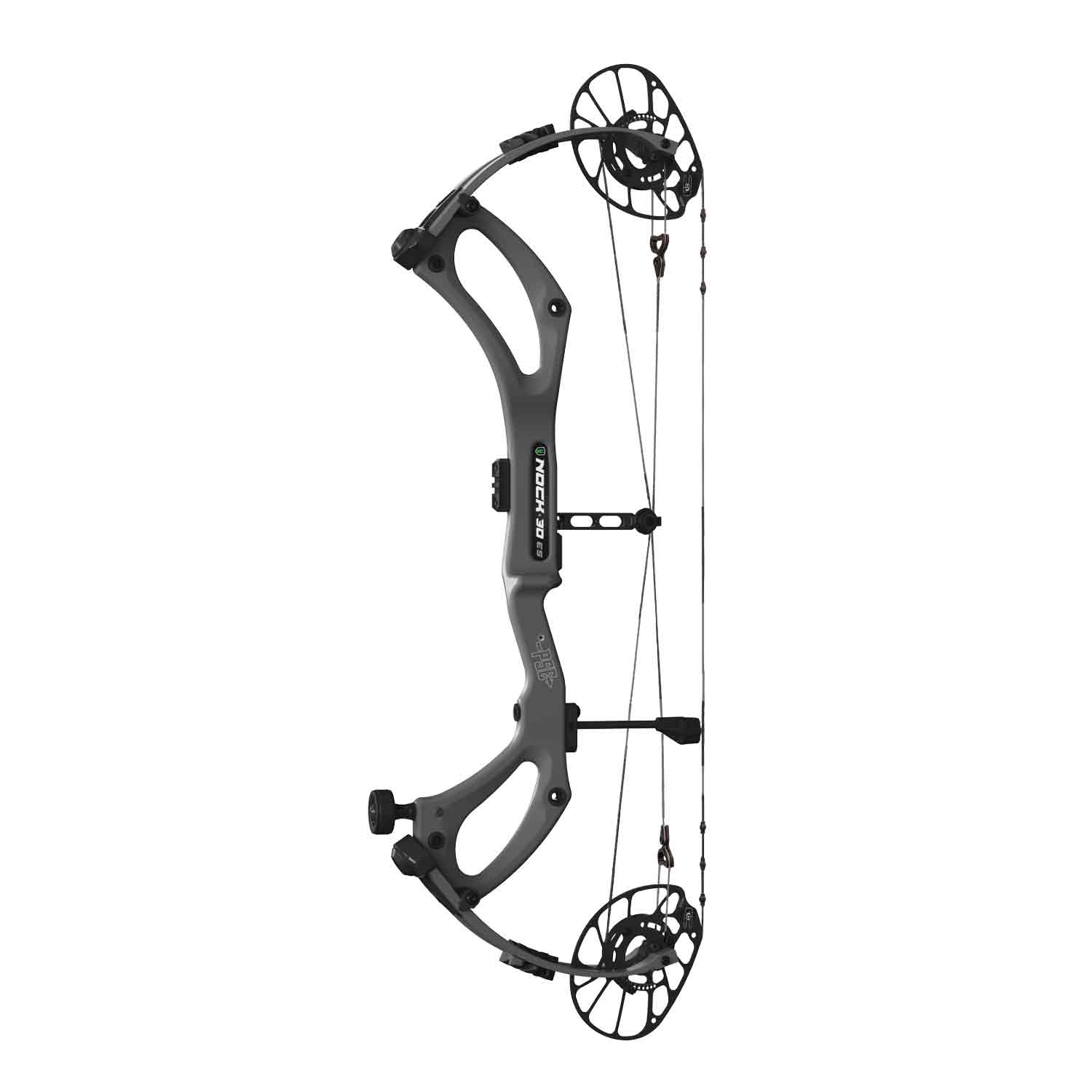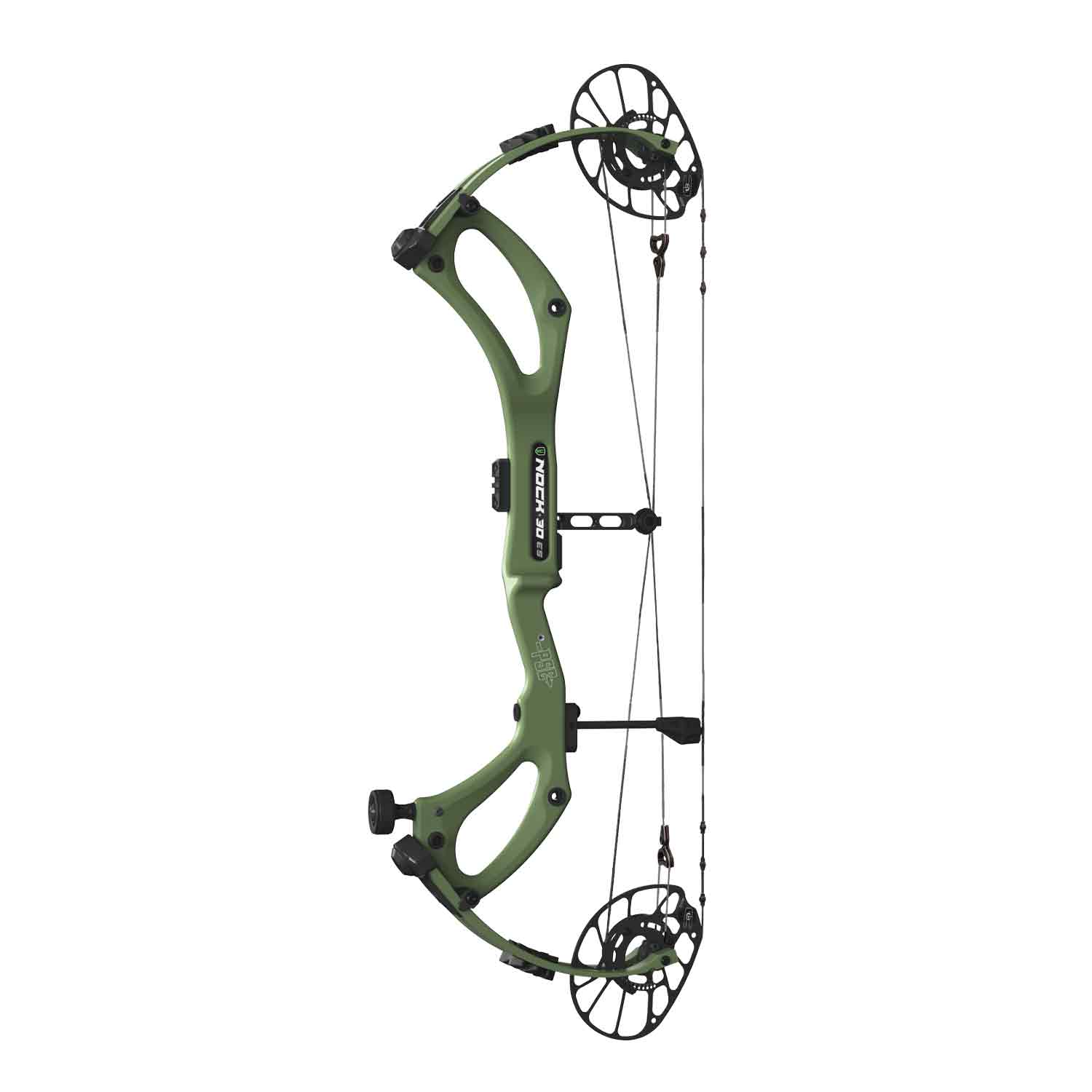 PSE Nock 30 ES Carbon Compound Hunting Bow
IN-STORE ONLY
Manufacturer policy does not allow this product to be purchased online.
Learn More
Description
PSE and John Dudley of Nock On TV have collaborated again to bring you a new signature bow - The Nock 30 ES. Developed around the PSE Mach 30 DS, the Nock 30 ES brings the extra speed and aggression for whatever adventure awaits.
Features:
DFC Carbon: Warm to the touch - Our proprietary Dead Frequency Carbon material makes every shot ultra-quiet resulting in a dead-in-the-hand feel, ensuring precision and comfort with each release.
 
CGM Guard: The new proprietary Cable Guard Mounted cable guard and quiver mount allows for less maintenance and seamless integration with all the parts you need in order to get out on the hunt. With an ultra smooth draw cycle, this system is unaffected by weather, debris, or other issues you're guaranteed to encounter in the field.
 
FDS - Full Draw Stability System: The Full Draw Stability (FDS) is a pinnacle of archery technology designed to provide exceptional stability during the most critical phase of shooting—full draw. This innovative system actively counters induced torque, ensuring that archers maintain balance and alignment even in variable conditions. By mitigating torque, the FDS system enhances accuracy and precision, making shots more predictable and groupings tighter.
 
EZ.220 System: The EZ.220 Snap Spacer System simplifies bow tuning and cam lean adjustment, reducing your time in the bow press and keeping you in the field. Spacers can be easily repositioned on a pressed bow, allowing for precise cam shifts in 0.020" increments.
 
QD Anchor Link: The Limb Bolt Anchors come equipped with flush cups that readily accept push-button swivels. This feature provides the flexibility to effortlessly connect your bow to a sling or securely attach your bow to your pack, ensuring convenient and versatile transport options.
 
Picatinny Sight Mount: The Picatinny Sight Rail from PSE offers compatibility with a wide range of Picatinny rail-mounted sight models. This versatility allows you to select your preferred sight, ensuring a solid and seamless attachment for your adventurous abuse.
 
Front Stabilizer Locations: Introducing an innovative addition to the Mach 30 – a secondary front stabilizer mount. Elevate your bow's comfort and performance with our adaptable stabilizer locations, providing you the freedom to fine-tune your setup for that shot off a lifetime feel.
 
Riser Mounted Damper: The Killshok 2.0 is an engineered riser mounted damping component designed to work seamlessly with the PSE Mach 30, significantly reducing bow vibration and ensuring a smoother, quieter, and more accurate shooting experience. By actively absorbing and dissipating vibrations, it enhances stability and reduces noise, making it an invaluable addition for hunters who need a stealthy approach.
 
Limb Dampers: These crafted dampers are designed to reduce noise and vibration, delivering a quieter and smoother shooting experience. The high-quality elastomer materials used ensure top-notch performance. By minimizing vibrations, these dampers not only make your shots more enjoyable but also improve results down range.
 
PBTS : The Precision Buss Tuning System is a 3-piece string set, designed for precise micro-tuning, offers the ability to fine-tune for optimal performance. The PBTS, crafted from our proprietary material, goes beyond traditional fiber-filled nylon, providing superior strength and rigidity without the fear of failure. Additionally, the PBTS includes a convenient eyelet for easy rest cord attachment, enhancing the overall ease in setup.
 
Axle System: The PSE axle system is a game-changer in archery technology. It distinguishes itself by preventing the common problem of over-tightening axle screws, ensuring the longevity of your bow's bearings. Over-tightening can lead to issues like wear and tear, alignment problems, and bearing damage. The precision-engineered axle system proactively restricts the tightening of axle screws, guaranteeing the smooth, durable operation of your bow.
 
Lower Stabilizer Mount: Experience an enhanced level of stability with our rear stabilizing mounting position. This feature caters specifically to bowhunters who prefer the added support and versatility of a rear stabilizer.
 
The Integrate Mounting System® (IMS™): QAD's patented arrow rest mounting system utilizes a dovetail rail on the rear face of the riser and is far superior to the berger mount. IMS™ compatible rests clamp down, forging a connection that cannot rotate and is twice as secure as berger mounted rests. The rest mounts
in line with the riser allowing other accessories to attach closer to the bow, achieving better center balance for a stable shot.
 
Quiver Mounting: Our proprietary Riser Mounted and Cable Guard Mounted integrated quiver system is unlike anything else in the industry. Choosing between lightweight and durability is no longer an issue with our system. With the toughest hunting conditions and multiple arrow options taken into consideration, our quiver mounting systems give you an ability to have your complete bow system in the hand without added weight or a worry that it will fail in the field.
 
LVP System: Our Limb Vise pocket system is engineered for unrivaled stability. An improved limb locking mechanism ensures that the limb pivots tighten securely against the handle surface, keeping the pocket centered over the riser, regardless of limb bolt position. You can trust in a consistent and accurate shot every time.
 
Specifications:
Axle-to-Axle: 30"
Brace Height: 6"
IPO Speed: 342 FPS
Mass Weight: 3.6 lbs (1633 g)
Draw Weight: 50, 60, 70, 80 lbs (in 10 lb increments)
Draw Length: 27" – 31" 
Let-off: 80 - 90% 
Dexterity: LH and RH
Cam System: PSE E2
 
Available Finishes:
Black, Charcoal, Green, Tan, Spec Ops, Nock On, Gunship, Sandman.