Velvet Antler Technologies Velvalok (12 oz)
Velvet Antler Technologies Velvalok (12 oz)
Item # 1035018
|
Catalog Page # 481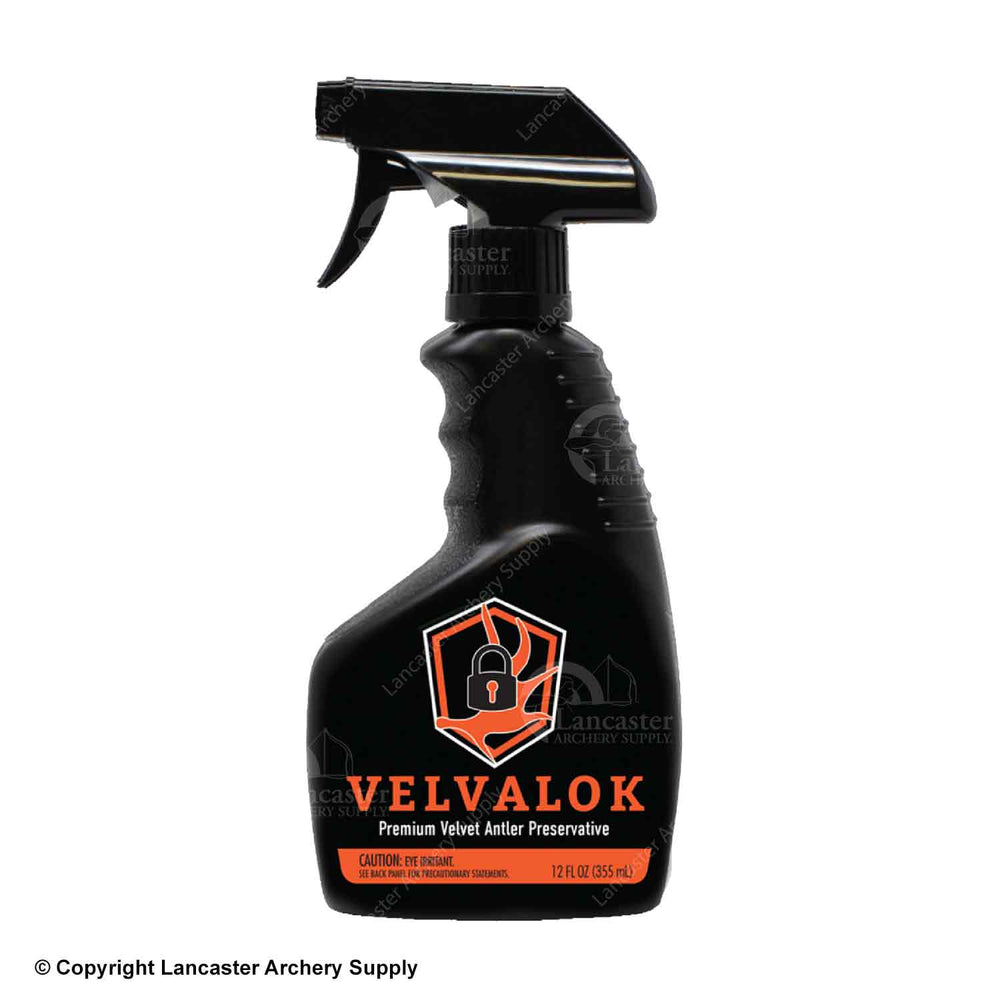 Velvet Antler Technologies Velvalok (12 oz)
Item # 1035018
|
Catalog Page # 481
HAZARDOUS
This product can only be shipped via UPS Ground.
Learn More
Description
Velvalok by Velvet Antler Technologies is the one and only velvet antler preservative on the market that sets, dries, and preserves natural velvet while getting rid of bugs. Just spray and walk away! Preserves velvet in 72 hours! No special tools, needles, or harmful chemicals are required!
Features:
Finishes curing in 72 hours
Non-toxic and safe to handle
Amount of product needed will vary by size of antlers
If applied as per instructions: 12oz will do approximately 180" of linear antler
Ingredients: Alcohol and a proprietary blend of oils
Recommend Shelf Life: Two years from manufacture date
Size: 12 oz.