XOP Ambush Sit and Climb Treestand
XOP Ambush Sit and Climb Treestand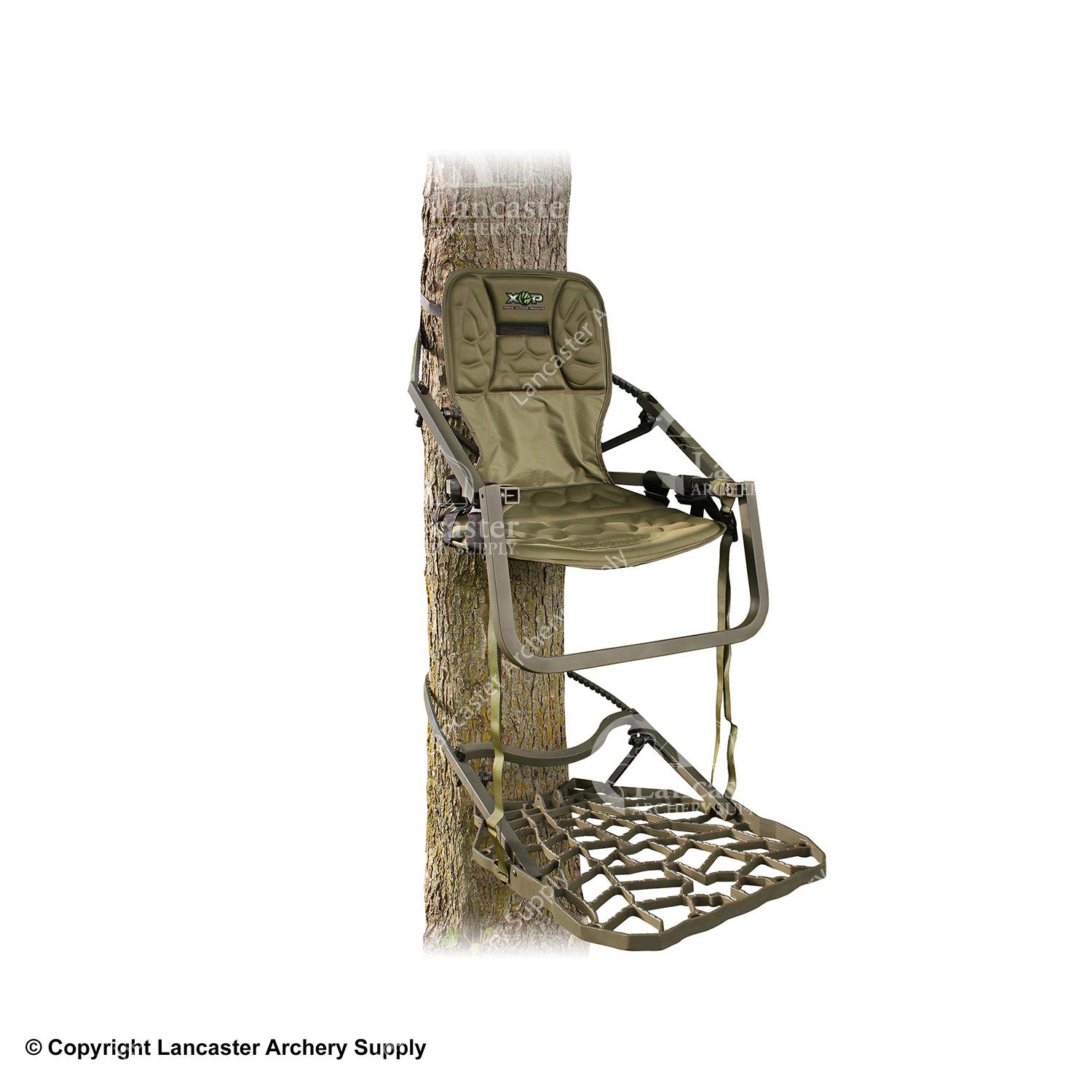 XOP Ambush Sit and Climb Treestand
DISCONTINUED
Sorry, this product is discontinued and no longer available for purchase.
Description
• Finished in XOP green, equipped with pivoting seat bar for effortless climbing, the Ambush climber offers a seamless and stable climb, free of obstruction
• Packing down to a slim 4" profile in a matter of seconds allowing for incredibly easy transport, all of this combined with the superior comfort of a sling compression foam seat and backrest, you truly get the best of both worlds
• lightweight, compact climber you can pack in for miles and the comfort to sit there all day until the job gets done
• A lower frame designed with a built in arched stabilizer support offers an additional 5'' of clearance when climbing
• Easily navigate over and around cut limbs, shag bark, and other obstacles it also gives more adjustment when starting out on those trees with a very heavy taper
• Sure Lock Pin System from XOP provides you the safest climbing experience by ensuring your band stays locked and secured at all times
• Push up to adjust the band, and simply tighten the sure lock knob when you've found your desired belt placement, this pressure insures a continuous lock of the pin rack giving you the ultimate confidence when climbing
• A performance inspired X-Large tooth design, steel reinforcement, and durable polyurethane mold ensures less belt sag for easy maneuverability around obstacles, and a tighter grip Thick Traction Band

Specifications:
• Foot Platform: 30" x 19.5"
• Fits Trees: 6.5" to 18" Diameter
• Seat Platform: 17" x 25"
• Seat Height: Adjustable
• Capacity: 350 lbs.
• Weight: 18 lbs.