Yeti Hopper M12 *Limited Edition* Black Backpack Cooler
Yeti Hopper M12 *Limited Edition* Black Backpack Cooler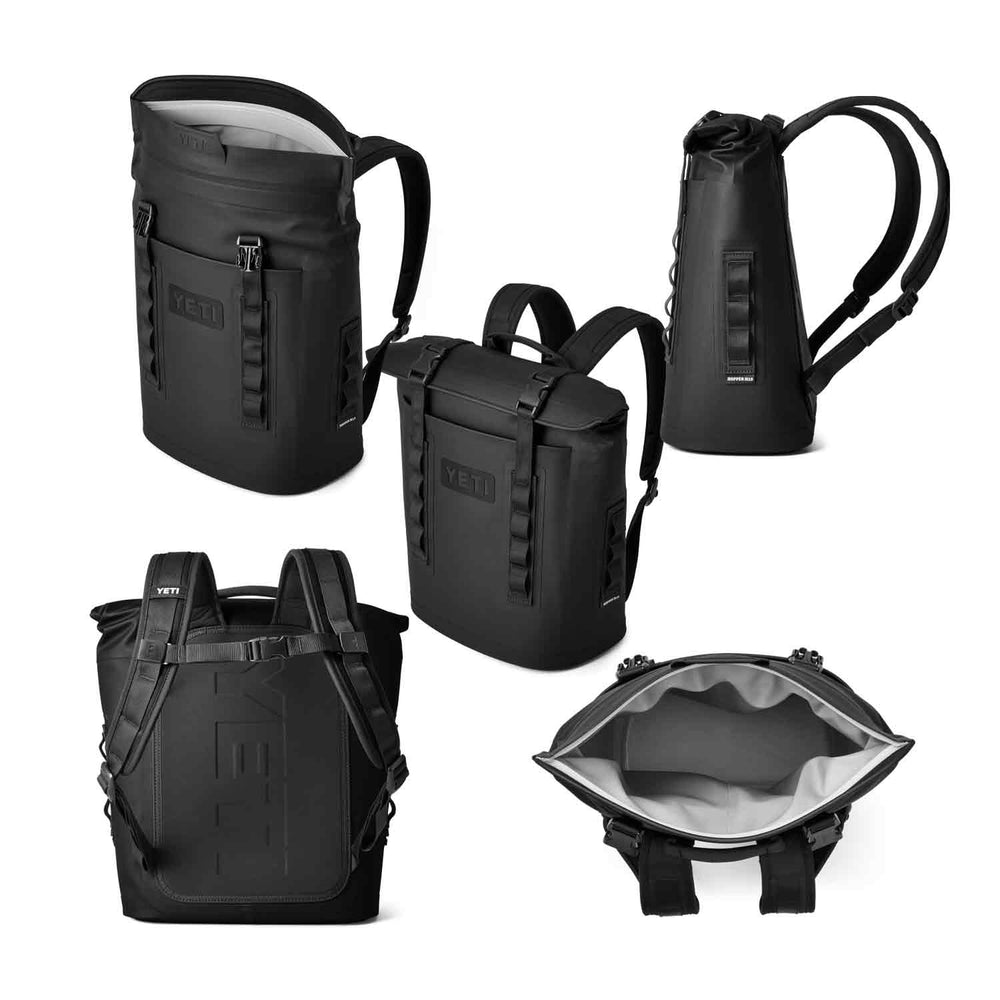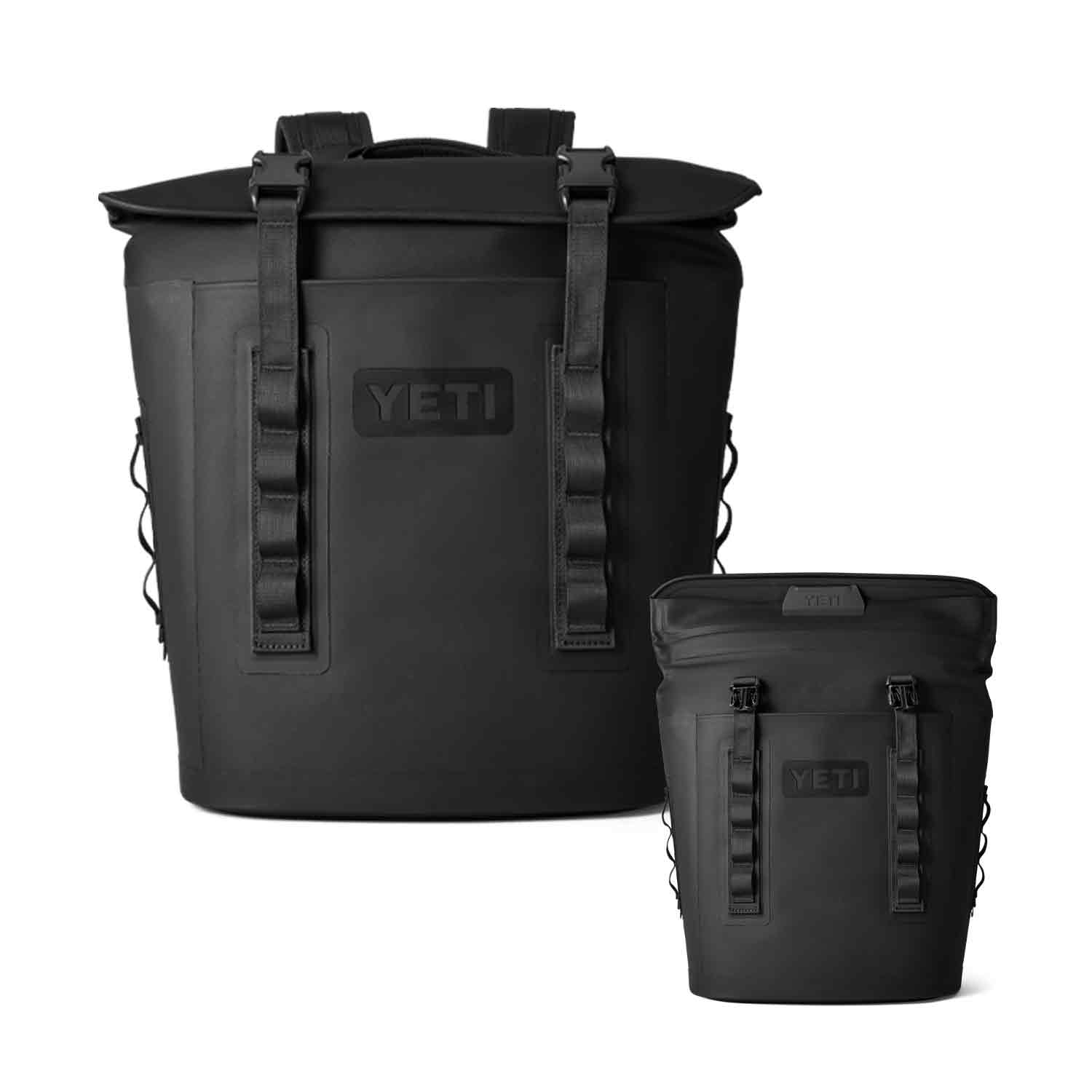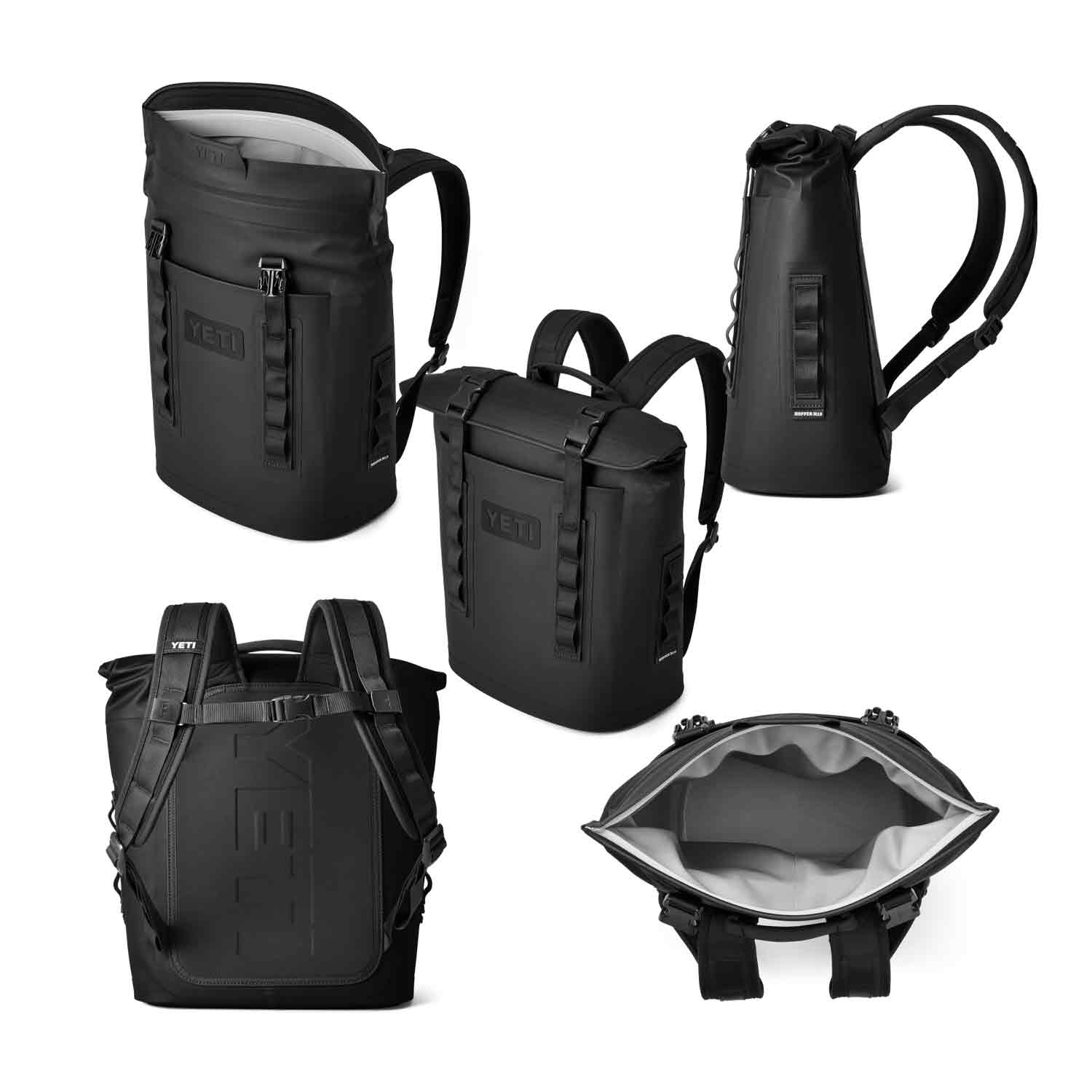 Yeti Hopper M12 *Limited Edition* Black Backpack Cooler
FREE STANDARD GROUND SHIPPING
This product ships FREE to addresses in the US 48.
Learn More
Description
A Cooler that Shoulders the Cold.
When you've got a few pals, a few refreshments, but the lake is a few miles down the trail, the Yeti Hopper M12 backpack Soft Cooler has your back. It's the perfect refreshment hauler for any day trip or side mission. This comfortable, easy-to-open (and stay open) cooler was designed to fit wine bottles and hold up to 20 cans of your favorite beverage for days in the summer sun. Attach accessories such as the Rambler Bottle Sling or SideKick Dry Gear Case to the Hitchpoint Grid for even more hands-free function. The durable MagShield Access uses a strip of ultra-strong magnets that keeps your cooler closed and leak-resistant. And the Kangaroo Pocket Lets you easily stash away keys, a wallet, or phone so you can get going. 
Features:
MagShield Access: Durable and Powerful magnets create an ultra leak-resistant shield that stays open when you need it and snaps closed with a gentle push.
Dryhide Shell: High-density fabric withstands punctures and UV rays. To help extend the life of the cooler, both the interior and exterior materials are treated to be mildew resistant. 
Kangaroo Pocket: Phone, keys, wallet, or a little bit of hot sauce. Easily access all your must haves.
Hitchpoint Grid: Securely attach your SideKick Dry Gear Case or load it up with zingers, nippers, bottle openers, and multitools. 
ColdCell Insulation: Closed-cell foam offers impressive cold-holding capabilities, helping keep your frosty goods ice cold.
Leakproof Liner: RF welding used to eliminate stitching and provide leakproof seams in the interior liner.
Double-Stitched Carry: Every pick-up point is reinforced so you can handle more weight than you'd prefer to carry.
Hands-Free Hauling: Slim, tapered design and ergonomic straps evenly distribute weight for an easier haul.
Specifications: 
Exterior Dimensions: 17" x 8" x 16"
Interior Dimensions: 10.5" x 6.2" x 12.5"
Weight: 4.5 lbs
Fits 20 cans
Fits 12 lbs of ice
Wine bottle compatible